Sikkim fomenting unrest in Darjeeling for its benefit, claims Mamata Banerjee; vows to arrange 'industrial meet' in Hills
In what could reopen old wounds over the political situation in the districts of Darjeeling and Kalimpong, West Bengal chief minister Mamata Banerjee on Wednesday accused Sikkim of trying to foment trouble in the region.
In what could reopen old wounds over the political situation in the districts of Darjeeling and Kalimpong, West Bengal chief minister Mamata Banerjee on Wednesday accused Sikkim of trying to foment trouble in the region. "We want Sikkim's good, but why are they creating unrest in Darjeeling?" she asked at a public rally.
Her remarks came following months of sparring between the two governments after Sikkim chief minister Pawan Kumar Chamling expressed his support for the demand for a separate 'Gorkhaland': One brought to the fore last year in the course of the 104-day long shutdown in support of statehood in the West Bengal hills. Banerjee last visited the Hills around eight months ago.
Pointing out that, among other things, tourism suffers when there is trouble in the Hills, Banerjee said that in such a situation, the region's losses were Sikkim's gain. "Some want disturbances in Darjeeling for their own gain... some people from elsewhere are trying to create trouble (in the Darjeeling hills)," she alleged, adding that certain local and foreign forces were assisting the troublemakers who were also being provided money for their disruptive activities. "Darjeeling can never be bought with money", she added.
Both Sikkim and the Darjeeling hills are popular tourist destinations. Over the past few years, however, the former's share of holiday seekers seem to have grown while that of the latter have been erratic owing to the volatility of the political situation. There are forces out to tarnish the reputation of Darjeeling as a tourist destination, Banerjee claimed.
And there's more: "Industrialists too are wary of investing in the Darjeeling hills, fearing outbreaks of violence; whenever there is a bandh it is you who suffer", she told the congregation even as she assured them she would help in arranging for an "industrial meet" in the Hills sometime in March-April, where investment possibilities could be discussed. Such a conclave — the first of its kind — was planned for last December but fell through.
However, Sikkim too, which shares a border with West Bengal's hills, has suffered whenever unrest has erupted in the Darjeeling hills. Thus, political developments in the Darjeeling and Kalimpong hills are bound to have a bearing on it. And though this might have prompted Chamling to come out in the open to be the first chief minister to express his backing of the demand for Gorkhaland in June, it promptly raised the hackles of Banerjee's government, which wasted little time making its displeasure known to the Centre.
Adding fuel to the fire was West Bengal's charge that Sikkim was providing shelter to Gorkha Janmukti Morcha (GJM) leader Bimal Gurung, then on the run from the West Bengal Police, which led to a stand-off between the governments. Banerjee's remarks in Darjeeling follow a similar charge made last month against the Sikkim government by Binay Tamang, chairman of the board of administrators for the Gorkhaland Territorial Administration (GTA).
At his first public address after assuming office — for which he had been handpicked by the chief minister — at a rally at Sukna near Siliguri on 21 January, Tamang went even further, cautioning the powers that be in Gangtok of consequences if they kept interfering in matters relating to the hills of North Bengal. Sikkim would be paid back in the same coin if such meddling persisted, he said.
It is significant that Banerjee firmly endorsed Tamang's views on the matter in public, though it might not come as too much of a surprise given the latter's proximity to her. But what cannot go unnoticed in these developments is that both Chamling and Gurung are allies of the BJP, which is keen to ensure that apart from its growing aspirations in West Bengal, it holds on to the Darjeeling Lok Sabha seat in next year's polls: Which it won with the support of GJM with Gurung at its helm.
Interestingly, Chamling's letter to Home Minister Rajnath Singh in June 2017 stating his support to the Gorkhaland cause was made public around the time Minister of State for Home Kiren Rijiju visited his state.
Find latest and upcoming tech gadgets online on Tech2 Gadgets. Get technology news, gadgets reviews & ratings. Popular gadgets including laptop, tablet and mobile specifications, features, prices, comparison.
Politics
Mamata's nephew also challenged the BJP to prove its allegations of extortion and claimed he'd publicly hang himself if charges against him are proved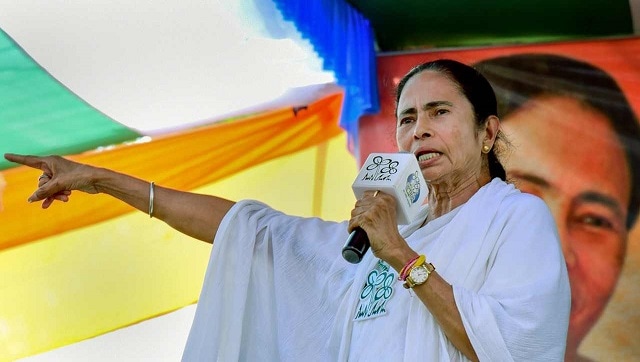 Politics
Banerjee, hitting out at Adhikari and other TMC leaders who jumped ship to the BJP, said she will not allow them to 'sell out' the state
Politics
The AIMIM foray may not amount to much in Bengal, given the distinctly Bengali identity of Bengali Muslims. Nevertheless, that will play into the equation. But BJP can't rely on Owaisi to mount a challenge to the TMC, especially with Banerjee's latest slew of welfare schemes pulling a lot of popular heft.