Signs of dissent in Goa BJP after cabinet reshuffle leaves party cadre frustrated; Francis D'Souza threatens to quit party
Once considered unthinkable under the iron command of Chief Minister Manohar Parrikar, a number of Goa BJP leaders have publicly dissented against the cabinet reshuffle of the Bharatiya Janata Party-led coalition.
Panaji: The Goa cabinet reshuffle has led to anger and frustration not just among MLAs but also their supporters, some of whom have threatened to block water supply to half of the state, while a taxi drivers' body plans to go against the BJP.
Supporters of Independent MLA Prasad Gaonkar, who is with the ruling dispensation, have threatened to stop water supply from a dam that caters to half of Goa, if Gaonkar was not included in the cabinet.
While 20,000 taxi operators plan to reject BJP if Michael Lobo is not given a ministry.
Once considered unthinkable under the iron command of Chief Minister Manohar Parrikar, a number of Goa BJP leaders have publicly dissented against the cabinet reshuffle of the Bharatiya Janata Party-led coalition.
Two ailing ministers were dropped in favour of two other party MLAs earlier this week.
Urban Development Minister Francis D'Souza, who is being treated for cancer in New York, and Power Minister Pandurang Madkaikar, who suffered a brain stroke earlier in 2018 were replaced by BJP MLAs Milind Naik and Nilesh Cabral, respectively.
Kin and associates of D'Souza and Madkaikar have criticised the BJP leadership for the sudden axe.
BJP MLAs and other ruling legislators, who failed to make the cabinet cut have also publicly slammed the party leadership for ignoring their claims.
BJP MLA from Bicholim Rajesh Patnekar said: "Bicholim (sub district) did not get a ministry, so the BJP workers here have expressed anger and concern.
"I was hoping that Bicholim would get one ministry and I would get it. I am sure that the state party president Vinay Tendulkar will come here and quell the anger among the party workers."
Aldona BJP MLA Glenn Ticlo said he deserved to be part of the cabinet on account of his "dynamism" and said that people from his constituency wanted him to be a minister in order "to get their work done".
But with a cabinet berth remaining elusive, there was frustration among his workers. "People are absolutely unhappy. I am getting calls and messages. I told them it is a party decision and when the Chief Minister is back, he will take a call...," Ticlo said.
The sudden reshuffle by Parrikar, who was being treated for advanced pancreatic cancer at the All India Institute of Medical Sciences in New Delhi, came at a time, when the opposition, as well as the civil society, was taking potshots at the ruling combine.
They alleged that there was lack of leadership in the Goa government with ailing lawmakers holding on to ministerial posts like Parrikar himself, besides D'Souza and Madkaikar.
The decision, however, have riled the kin of sacked ministers. "It comes as a shock, that he (D'Souza) wasn't even informed prior to the decision being taken. It would have been good, if he had been taken into confidence," says D'Souza's son Joshua.
D'Souza, the only popular Catholic BJP legislator, himself has warned that he would resign from the party once he returns from the US.
Madkaikar's wife Janita said the BJP leaders should have at least shown the courtesy of informing them before sacking the minister, who was recuperating in a Mumbai hospital.
Supporters of Independent MLA from Sanguem Prasad Gaonkar have threatened to start an agitation which would block the flow of water from the Selaulim dam, located in the Sanguem assembly constituency, which provides water to nearly half of Goa.
"The dam is in our panchayat. All industries and people in South Goa get water from the dam. We will start an agitation to stop water from the dam for at least eight days, if Prasad is not given representation in the cabinet," Sanjay Shirodkar, the Uguem Panchayat sarpanch said.
Even Goa's notorious taxi lobby has taken a leap into the controversy, backing the candidature of Calangute MLA Michael Lobo for a cabinet berth, failing which they said taxi operators would work against the BJP.
"There are 20,000 taxi operators in Goa. In the coming elections, we will reject BJP if Michael Lobo is not given a ministry.
"Today, if a taxi meets with an accident, we have to give fitness certificate from RTO to resume. Why does the Chief Minister not need a fitness certificate to operate when he is sick for several months now?" North Goa Taxi Driver's Association president Laxman Korgaonkar said.
While BJP leaders were unwilling to formally comment on questions about the dissent, a party official said that there were only 12 cabinet berths and the Bharatiya Janata Party had to accommodate both, their own MLAs as well as allies.
"We cannot accommodate everyone. The decision on whom to induct and whom to drop was taken by the Chief Minister, in consultation with the party high command. The cadre and MLAs will have to accept it," the party official said on condition of anonymity.
Find latest and upcoming tech gadgets online on Tech2 Gadgets. Get technology news, gadgets reviews & ratings. Popular gadgets including laptop, tablet and mobile specifications, features, prices, comparison.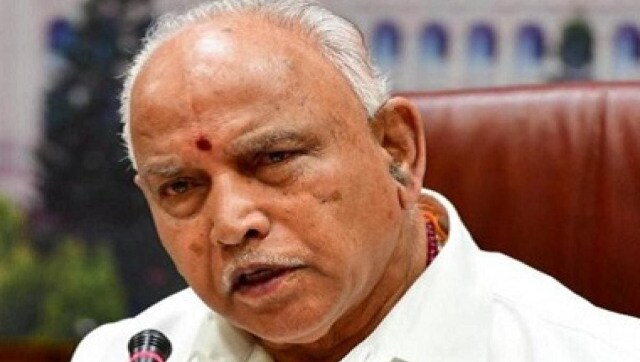 India
BJP legislator Basanagouda Patil Yatnal claimed that the party's top leadership was annoyed with the Karnataka chief minister, and is likely to replace him soon with a candidate from the north Karnataka region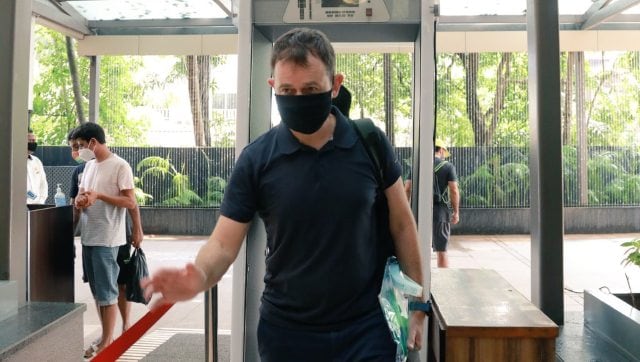 Sports
ISL 2020-21 season, to be played among 11 teams, will be held behind closed doors at three venues — Jawaharlal Nehru Stadium, Margao; GMC Athletic Stadium, Bambolim; and Tilak Maidan Stadium, Vasco in Goa.
Sports
Nemil, who spent a season with the club's developmental side, is a product of Reliance Foundations Youth Champs (RFYC) academy and is among its first badge of graduates, having joined the programme as a 13-year-old back in 2015.