Siege mentality or clever political ploy? Mamata daring EC is a worrying signal
Mamata Banerjee's act of daring EC and openly challenging its Constitutional authority indicates that she suffers from a siege mentality and sends an extremely worrying signal down TMC's rank and file.
Article 324, Part 1 of the Indian Constitution thus defines the role of Election Commission:
"The superintendence, direction and control of the preparation of the electoral rolls for, and the conduct of, all elections to Parliament and to the Legislature of every State and of elections to the offices of President and Vice President held under this Constitution shall be vested in a Commission (referred to in this Constitution as the Election Commission)."
In a state which has a history of bitter electoral violence, Chief Minister Mamata Banerjee's act of daring the Election Commission and openly challenging its Constitutional authority indicates that she suffers from a siege mentality and sends an extremely worrying signal down Trinamool Congress's rank and file.
Her inflammable comments on Thursday shortly after being served a show-cause notice and open defiance of EC's move to censure her favourite 'brother', party's Birbhum district president Anubrata Mondal, may instigate TMC workers into creating more mayhem in an already troubled Assembly polls.
It's not as if Mondal needs much inspiration though. The former MLA whom Didi fondly refers to by his nickname, Keshto, has gained rapid notoriety through his strong-arm tactics and repeated incendiary comments in the past.
The TMC strongman was accused of inciting supporters to hurl bombs at police and burn down the house of independent candidates on the eve of the panchayat polls in 2013. Four days after that speech, Trinamool rebel Sagar Ghosh was shot dead. His son Hriday, an independent candidate in Parui, won the election soon after.
The Calcutta High Court had referred the Parui murder case to the CBI after holding that it was handled dissatisfactorily by the Special Investigative Team (SIT) headed by state DGP GMP Reddy. The order, however, was eventually set aside by a division bench of the high court but questions remained.
That hate speech was followed by one more in the same year, when Mondal threatened to chop off the hands of Congress workers if they damage posters and hoardings of Mamata Banerjee. In September last, the TMC leader from Birbhum promised to gouge out the eyes of CPIM workers during a party workers' meeting in Burdwan and a few days later, delivered another rabble-rousing speech, allegedly asking his partymen to beat up the CPM workers active in the area, drown them in canal or throw arrows at them.
"If you (CPM workers) want to do politics, do it honestly. Don't throw bricks from the back, lest we throw arrows at your chests."
For a man who wears show-cause notices as badges of honour on chest, he has already collected four this season. But what he did since the announcement of the Bengal Assembly polls seems to have finally tested the patience of the Election Commission, whose full bench arrived in Kolkata on Thursday and promised strict and urgent legal action against the Birbhum strongman, who walks around with a half a dozen gun-toting bodyguards in Bolpur, his fiefdom.
Mondal, among the Chief Minister's most trusted aides, recently passed distasteful remarks against actor Locket Chatterjee, BJP's female candidate in Birbhum's Mayureshwar seat, during a rally of TMC's women members. He also allegedly threatened rival candidates leading Chatterjee to complain to the EC seeking his preventive arrest.
Mondal received a show-cause notice and was asked to be careful in the future.
The TMC strongman responded by boasting before the media how he will perform "magic" and "vanish" all rival polling agents from the booths on Sunday when the second phase of polling kicks off. Straight out of a PC Sorkar show where things dissolve into thin air before thousands of gaping audience, Mondal said: "The same thing will happen here. Nobody will be able to do anything."
For good measure, he also threatened to welcome the central forces with 'gur batasha' (candy made of jaggery). The blackish-red local sweet was seen as an euphemism for bloodshed.
The EC said that it has taken cognizance of the TMC leader's frequent incendiary statements and the mountain of complaints against him from all rival parties and made it clear that Mondal won't be allowed to carry on with his tactics.
"Regarding Sri Anubrata Mondal, the commission is considering urgent legal action. What that action is, you will get to know very soon," chief election commissioner Nasim Zaidi was quoted, as saying during a media conference on Thursday. Referring to Mondal's repeated inflammatory remarks, Zaidi said: "We will not hesitate to take the most unpleasant action against those responsible if legitimate voters are unable to cast their votes," reported The Telegraph.
Though the EC remained tightlipped on the course of action, indications are that an FIR could be filed against Mondal, he could be arrested as a preventive measure and the panel may order him to stay away from Birbhum on Sunday and put him under 24-hour surveillance.
That's not all. What seems to have enraged the Chief Minister further are the additional and rapid steps taken by the EC which caught even Nabanna, the administrative headquarters, by surprise.
The poll panel transferred Birbhum superintendent of police Mukesh Kumar — a long-standing demand of the opposition who had brought charges of collusion against him — and the officers in charge of Labhpur (Debasish Ghosh), Bolpur (Jaharjyoti Roy) and Mayureshwar (Sanjay Srivastava), bringing the number of total civil and police officials removed to 42, the most ever.
It is the clearest indication yet that the EC has little faith in West Bengal's law and order machinery and is a stunning indictment on the Mamata Banerjee administration.
If the panel, a Constitutional body, wanted to send a message to the state's Chief Minister, it seems to have succeeded, going by the way the firebrand leader reacted to the series of events.
Mamata, who has crossed swords with Election Commissions many times in the past, pooh-poohed the EC's show-cause notice against her and tore into the panel for putting Mondal under the scanner, daring it to act against her beloved 'Keshto' and issuing an open threat: "Let's see who touches him".

Mamata has always turned a glad eye to Mondal's many trysts with controversy and had defended him fiercely in the past, blaming his lapses on an ailment which apparently lets little oxygen reach the brain. She minced no words during a rally in Birbhum's Siuri.
"Why should Anubrata be arrested? If he is arrested, then why not (CPM leaders) Surya (Kanta Mishra), (Mohammad) Salim, Sujan (Chakraborty) and Buddha (Buddhadeb Bhattacharjee)? If Anubrata is arrested, many more will be arrested. They won't get Birbhum by putting Anubrata behind bars. Let's see who touches him".
The Bengal Chief Minister also suggested in the rally that the EC, which gets its powers from Article 324 of the Indian Constitution, is acting at the behest of Prime Minister Narendra Modi, Congress president Sonia Gandhi and Ahmed Patel, her political secretary.
The delusional statements and open support for a controversial leader who has been at the wrong end of the law many times in the past point to scant regard for a Constitutional authority and the Chief Minister's belief that the entire world is conspiring against her and her party.
It could still be a clever political strategy, however, if the TMC supremo manages to position herself as the victim, as someone who has been wronged by a grand coalition of all political parties. It would be the greatest travesty, but all's fair in love and polls.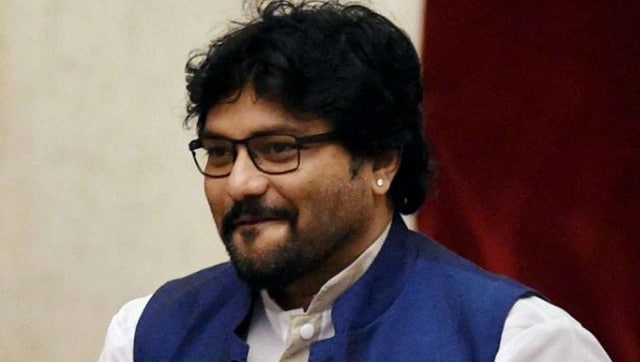 India
Supriyo, who joined the Trinamool Congress last week, said that his view on the matter may not have been liked by the BJP's top brass.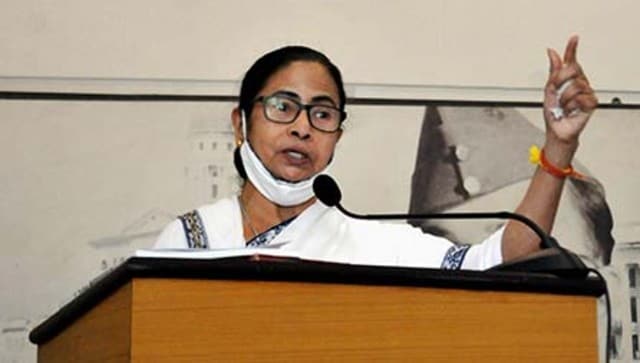 Politics
The TMC supremo is pitted against BJP's Priyanka Tibrewal and Left Front's Srijib Biswas in the 30 September bypoll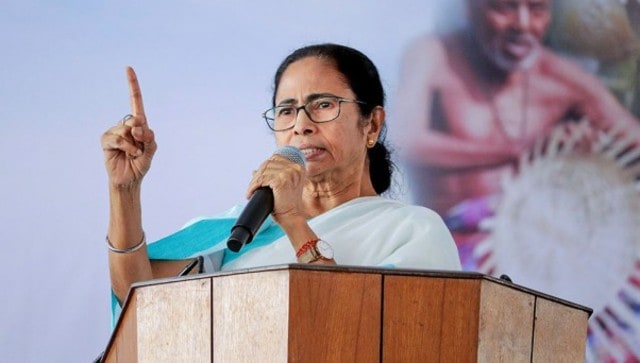 Politics
Sajal Ghosh, the chief election agent of the saffron party's candidate for the constituency, Priyanka Tibrewal, wrote to the EC, raising objections to Banerjee's declaration.