Siddaramaiah's North India vs South India divide theory falls flat against facts of 14th Finance Commission
While the decision to adopt 2011's population statistics can be debated and argued over, as done so by Karnataka chief minister Siddaramaiah, who urged his south Indian counterparts to resist, to give it political colour is not healthy
A lot has been written about the North versus South divide since the constitution of the 15th Finance Commission. Several commentators have argued that one of the terms of reference (ToR), which mandates that figures from the 2011 Census be used instead of the 1971 Census, will benefit north Indian states at the expense of their south Indian counterparts.
This is a departure from the ToRs for previous Finance Commissions which made recommendations on the basis of the 1971 Census. It's being argued vociferously that such a move creates a clear divide between southern states, which have adopted population control measures, and north Indian states which have burgeoning populations because they failed to implement family planning measures. As per the 2011 Census, the south Indian states will receive a smaller chunk of central revenues on account of their low population growth.
While the fairness of adopting 2011 population figures for devolution of funds can be argued on economic grounds, to suggest that such a move is politically motivated and intentionally discriminatory against southern states is stretching it a bit too far.
To begin with, at Para 7 (ii), the ToR notes that the Commission may consider efforts and progress made towards achieving replacement rate of growth. Clearly, this works in favour of many south Indian states and has been duly reported. Most south Indian states have achieved replacement rate of growth and this ToR will actually work in favour of these states.
Also, contrary to what is being argued, nothing in the language of this reference suggests that states which have already achieved the replacement rate of growth will not benefit and that only those states which are moving towards it will stand to gain. The 14th Finance Commission had specifically taken note of this issue and was of the view that the population figure for 2011 is a better criteria. Page 97 of the report noted: "Though we are of the view that the use of dated population data is unfair, we are bound by our ToR and have assigned a 17.5 percent weight to the 1971 population."
By "dated population data", the commission was referring to figures from the 1971 Census. In fact, for purposes of grants to local bodies, the Commission recommended the use of 2011 population figures to determine grants to each state and also gave a 10 percent weightage to 2011 figures for horizontal devolution of central taxes. It is clear from a reading of the report that there is a strong economic rationale for adopting 2011 population figures as criteria for determining devolution of funds.
This is not to deny that opposing arguments are not worthy of consideration and deserve acknowledgement. However, given the repeated assertion by the last Finance Commission on the unfairness of using 1971 data can be seen as sufficient evidence of the apolitical reasoning behind the move. This is further proved by the fact that contrary to what is being argued, this policy measure is likely to create winners and losers on either side of the Vindhyas and has no exclusive beneficial impact on the northern states to the exclusion of those from the South.
A look at the report of the 14th Finance Commission puts things in perspective and refutes any such claims with substantial authority. Annex 8.1 of the report also provides responses of all states on this question of choosing 1971 population figures over 2011's figures. Several states from the North actually wanted the population figures of 1971 to be the basis and not 2011. These states include Jammu and Kashmir, Himachal Pradesh and Punjab. From the West, both Maharashtra and Goa were in favour of census data of 1971 as opposed to 2011. So clearly, a switch to 2011 will not sit nicely with the interests of these states who may also lose out on quantum of devolved funds, even though they are not situated in the southern part of the country.
Punjab's share, for instance, as per the 2011 Census, was at 2.330 percent as compared to 2.495 percent as per 1971 Census, as reported in Annex 8.2 of the report. On the other hand, Telangana's share actually increased from 2.913 percent to 2.956 percent going by the 2011 Census.
In the world of policy making and implementation, it is almost axiomatic to assert that every policy creates some winners and some losers, and the move to use the 2011 Census figures instead of 1971 Census is no different. It's clear that the move creates winners and losers in pretty much every part of the country and therefore cannot be said to be targeted specifically at south Indian states.
To reiterate, while the decision to adopt 2011's population statistics can be debated and argued over, and will no doubt be highlighted before the 15th Finance Commission as well — as done so by Karnataka chief minister Siddaramaiah, who urged his counterparts in Andhra Pradesh, Tamil Nadu, Kerala and Puducherry to resist — to give it a political colour and claim it to be an exercise in discrimination is not healthy. Such pernicious presentation sows seeds of discontent among south Indian states, which are not founded in rational analysis.
The author is a master in public policy candidate at LKY School of Public Policy, National University of Singapore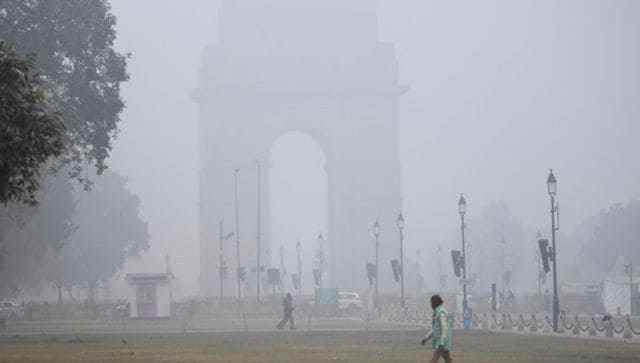 India
India Meteorological Department on Monday said that two western disturbances in quick succession are likely to affect northwest India on 18 January and 20 January, as a result, cold wave conditions over northwest India are likely to abate from 19 January
India
As another cold wave spell gripped northwest India, the minimum temperature in Delhi dropped to 1.4 degrees Celsius early Monday. Temperatures might fall by 1 to 2 degrees Celsius on Tuesday and Wednesday, according to a weather expert
Photos
The harsh winter has rendered thousands of homeless people in Delhi helpless. Some find refuge in the city's night shelters but a majority of residents continue to endure severe living conditions