Siddaramaiah's beef with cattle slaughter laws: How Karnataka CM waged a battle over freedom of food
That politics in India is inextricably linked to the politics of beef is well established. But this phenomenon seems especially pronounced in Karnataka.
That politics in India is inextricably linked to the politics of beef is well established. But this phenomenon seems especially pronounced in the state of Karnataka, where the BJP and the Congress have traded barbs and enacted legislation over beef.
The latest twist to this tale came on Monday when Uttar Pradesh chief minister Yogi Adityanath asked his Karnataka counterpart Siddaramaiah to ban beef "if he was a Hindu".
"If Siddaramaiah is a Hindu, then let him ban cow slaughter and beef in the state. The BJP government previously had brought an effective piece of legislation to ban cow slaughter. What did you (Siddaramaiah) do? Soon after coming to power, Congress retracted it," he said in Bengaluru on Sunday.
Siddaramaiah hit back at Adityanath, saying the latter is nobody to question food choices and that a lot of Hindus eat beef. "Before giving us lessons on gau hatya, read what Swami Vivekananda says about the issue. This is what I ask of Adityanath," he said. "Who are these people to question our food choices? A lot of Hindus eat beef. If I want to eat it, I will. Who are they to object to it? I don't eat beef only because I don't like it."
It was the latest in a long series of allegations and counter-allegations that have gone back and forth between the Congress and the BJP on the issue.
Beef ban
Back in 2010, the BJP government in Karnataka passed the controversial Prevention of Slaughter and Preservation of Cattle Bill. Chief Minister BS Yeddyurappa had said at the time that it would protect and preserve cows in the state. By doing so, it followed other BJP-ruled states like Gujarat, Madhya Pradesh, Chhattisgarh, which already had such laws in place.
The move met with angry reactions from the Congress camp. Siddaramaiah, then Leader of Opposition in the House, tore a copy of the Bill and threw it in the air, while Congress MPs termed the state government "communal".
Going a step further, Siddaramaiah even added that a bill of this nature would only be passed in "Hitler's regime", not in a democracy.
"Is yours' Hitler's regime?" he asked Yeddyurappa, alleging that the state was "imposing a vegetarian" culture on the people and that by banning beef, they would ensure the price of mutton would go up to Rs 1,000 per kilogram.
Furthermore, the bill would impact slaughter of cows not only for purposes of meat but also for other products like shoes, leather, belts, nail polish, films, buttons, etc. "You're making the lives of people miserable," Siddaramaiah said, adding that it would cause a disturbance in society and have an adverse impact on harmony.
Overruling the beef ban
However, two years later, the Congress won Assembly elections in Karnataka and Siddaramaiah himself became chief minister. One of its first moves was to overturn the beef ban.
The state cabinet chaired by Siddaramaiah restored the Karnataka Prevention of Cow Slaughter and Cattle Preservation Act, 1964, that governed the slaughter of cattle in the state, effectively reversing the legislation passed by the previous BJP government.
The BJP's bill had widened the definition of cattle, enforced harsher punishments and increased the age of animals to be slaughtered. Slaughter of not only cows, but also bulls, bullocks, male and female buffaloes, and calves was prohibited.
As per the 1964 law, this was restricted to the slaughter of cows, calves and she-buffaloes. Slaughter of bulls, bullocks and buffaloes if they were aged above 12 or if they were no longer fit for breeding or draught or did not give milk was allowed, a PTI report mentioned.
Siddaramaiah stands by his decision
The Karnataka chief minister had overturned the beef ban immediately upon coming to power, and over the last four years, he has stood by it. Despite the clamour for banning the slaughter of cows across the Karnataka, he insisted doing so would infringe upon citizens' individual choice and freedom of food.
"Nobody could stop me from eating beef, pork or any other meat if I wished to. While I have never eaten cow meat, if it were to suit my palate and I wanted to eat beef, I will eat it. Nobody can stop me. I won't be bogged down by BJP's protests," he said, further adding that the BJP leaders who spoke otherwise had "no idea" about the Constitution.
"I have completely read on freedom of food and I will abide by it," he added, as quoted by The Times of India in 2015.
In May last year, the Centre issued a notification — 'Prevention of Cruelty to Animals (Regulation of Livestock Markets)Rules-2017' — banning the sale of cattle in animal markets for slaughter. It said notified rules will remove the scope for illegal sale and smuggling of cattle, a major concern for the government.
But Siddaramaiah insisted the Centre's notification was not binding on him since this would be a state subject. "It is not binding on the state to implement the Centre's curbs on the sale of cattle for slaughter as it is a state subject," The New Indian Express quoted Siddaramaiah as saying.
He further wrote a letter to Narendra Modi calling the move "unconstitutional". "The rules prescribe certain restrictions on the cattle trade. I would like to bring to your kind attention that these rules are unconstitutional and will have a far-reaching negative impact on the Indian society and economy," he said.
Siddaramaiah added that the rules should have been introduced after a detailed consultation with the states. "The absence of efforts to take the states into confidence on such an important matter hits at the very roots of federalism," he said.
With inputs from PTI
Find latest and upcoming tech gadgets online on Tech2 Gadgets. Get technology news, gadgets reviews & ratings. Popular gadgets including laptop, tablet and mobile specifications, features, prices, comparison.
India
A total of 87,784 students have qualified the Karnataka PUC II exam 2020, of which 49,970 are boys and 37,994 are girls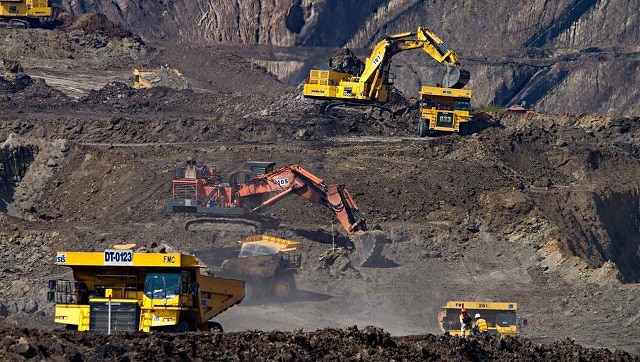 India
According to officials many of the inter-state boundary markers in the villages of Tumati, Vithalapur, Malappanagudi and Siddapur have been destroyed
India
According to police, the woman's family was opposed to her alleged love affair with a man from a lower caste community