Siddaramaiah in fix after 37 Hindu castes including his own Kuruba community demand 'minority' status
In this satirical piece, Karnataka chief minister Siddaramaiah finds himself in a fix when one after 37 Hindu communities in the state call him seeking minority status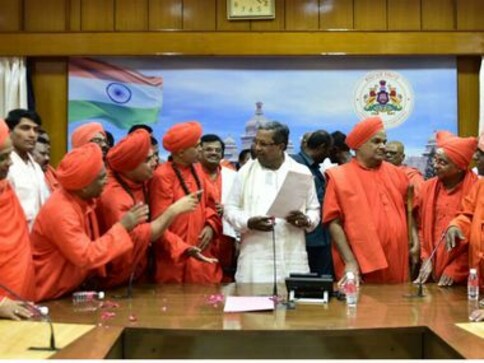 Karnataka chief minister Siddaramaiah was in the middle of a meeting of officials and ministers in a large room at his residence in Bengaluru that had been recently renamed 'Tipu Nilaya'. The room had a window overlooking a lawn. My source — I call him Deep Throat — crouched on the lawn, peeped into the open window and watched the proceedings.
"I have successfully finished with the first part of my government's two-point agenda as we approach elections," Siddaramaiah was saying. "It goes without saying, but I'll say it anyway, that I am referring to the conversion of Hindu upper caste Lingayats into a brand new, minority religion. Now we shall come to the second part of my agenda, which is the celebration of the birth anniversaries of Muslim rulers. After the recent gala celebration of Tipu's birthday, we now wish to have a good time on the birth anniversaries of 50 other Muslim rulers. They include Babar, Humayun, Aurangzeb, Muhammad bin Tughlaq, Ibrahim Lodi, Hyder Ali and..."
Siddaramaiah paused as he heard a melee outside the door. He picked up the phone and shouted into it with a grimace: "What's that awful noise there, secretary?"
"A man who calls himself Peddaramaiah demands to be seen immediately, sir," the secretary replied.
"What may he want?"
"He won't reveal, sir. He says quote it's a matter of urgent national importance unquote, sir. He says quote I am the chief of Karnataka Kurubara Sene unquote. It's an organisation of Kurubas, sir."
Siddaramaiah's face lit up as if a bulb inside his head had been turned on. "That's my caste. Let Peddaramaiah in," he said.
Peddaramaiah strutted in, escorted by the secretary. He was a middle-aged, heavy-built man whose face may have looked amiable without his Veerappan-like moustache.
"I demand Kurubas be made a separate minority religion," he said without a preface.
Officials and ministers gaped at the newcomer in amazement.
"But we are Hindus, are we not?" Siddaramaiah asked.
"Yes, but we are different," the visitor said, adding, "Take for example Ramayana. We call it Ramayana. Other Hindus in Karnataka call it Ramayanam. We can always say we are also raving mad about the intellectual tyranny of Brahmins. But never mind all that. What's important is this: we need to open up educational institutions of our own. You know very well — don't you? — that, thanks to the past Congress governments, no educational institute can successfully and without official interference run in India unless it belongs to minorities. They get away with all the constitutional lollipops. So Kurubas must become a minority. That will even make them vote for you with more enthusiasm."
Right to Education vs Right to Happiness
"Really?" Siddaramaiah asked.
"Really," Peddaramaiah replied. "Right to Education can go to bloody hell. We want Right to Happiness like Muslims and Christians."
"I must look into..." Siddaramaiah said and paused as his secretary's mobile phone rang again. He answered the phone and handed it to the chief minister, saying: "It's Shri HD Deve Gowda, sir."
"I demand my Vokkaliga caste be made a minority religion without the delay of even one minute," Gowda said.
Siddaramaiah's entire face resembled a question mark. "But Vokkaligas are Hindus, are they not?" he queried.
"Yes, but we are different. We believe that when Lord Ram went into his forest exile, Sita walked four inches behind him. Other Hindus say she was five inches behind. For effect, we can always say we are protesting against the intellectual arrogance of Brahmins. But who cares about that? Our community's engineering and medical colleges are going broke with too much interference from the government. The only way to stop that is to give us the cover of a minority religion. For heaven's sake, do it before the election model code of conduct kicks in."
"Let me rig up a suitable expert committee to..." Siddaramaiah said and stopped as he found that Gowda had hung up. The secretary's phone rang again soon afterward.
The officer spoke into it for a minute, and then turning to the chief minister, said: "It's the same song, sir. Now, it's the chairman of the All-Karnataka Idiga Sangha. Wants minority status for Idigas. Says they spell Seethaa with two a's at the end and not with one as other Hindus, hates Brahmins and wants to establish minority engineering/medical colleges."
The phone rang 33 times more with leaders of sundry Hindu castes making the same demand for the same reasons. With head lowered into hands, Siddaramaiah sat, scowling like a man about to lose an election. Officials and ministers around the table looked similarly aghast.
A minute later, however, Siddaramaiah looked up, smiling as if he had been struck with a divine epiphany. He said: "Take this order down. Henceforth, all Hindu castes except Brahmins will be considered separate minorities. Only Brahmins will be deemed as majority Hindus. We shall set up an expert committee that will be asked to make this recommendation. Karnataka shall have as many minorities as IT companies. The state will top the chart of GDM (gross domestic minority-ism). Further, we shall find a way to truncate the new Lingayat religion into many pieces. And we shall try to have at least one minority religion in each of the 224 Assembly constituencies. With a majority of the minorities supporting the Congress, the party shall be known as a minority party."
"The Congress," the secretary remarked, "is already a minority party, sir — politically."
Deep Throat said that this remark was drowned in the horrendous noise of standing ovation from the ministers and officials that followed. Siddaramaiah stood up with a triumphant look and was about to conclude the proceedings when the secretary's phone shrilled for the 37th time.
"It's the chief of the All-India Brahmin Mahasabha, sir. He got wind of what's going on. He says if all castes walk away from Hinduism, Brahmins will be reduced to a teeny-weeny minority. So, he wants a minority religion status for Brahmins to..."
Siddaramaiah screeched in agony as if ants were crawling up his legs. "Throw that blighted phone out of the window, before others call and demand separate religions for Brahs and Mins!"
This article is a work of satire. The author wrote a weekly satire column called True Lies in The Times of India from 1996 to 2001. He tweets at @sprasadindia
World
Utah governor signed bills — H.B. 311 and S.B. 152 — into law, which will require minors to obtain the consent of a guardian before joining platforms such as TikTok, Instagram, Facebook and others. The law comes amid debates in the US about the impact of social media on young people's mental health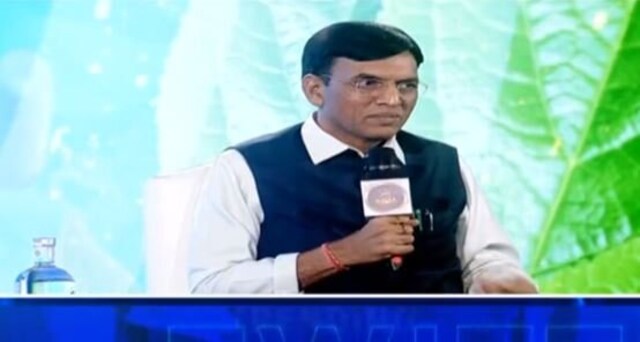 India
The Election Commission announced earlier on Wednesday that Karnataka Assembly elections will be held in a single phase on May 10 and the votes will be counted on May 13, setting the stage for a key BJP versus Congress electoral fight ahead of the 2024 Lok Sabha showdown
India
Almost 77 per cent of Karnataka is arid or semi-arid and is vulnerable to climate-change-related variable rainfall causing droughts and floods, and leading to groundwater depletion, and deteriorating water quality, a World Bank statement said