Shrill pitch might help but it vitiates political atmosphere: KN Govindacharya
KN Govindacharya reflects on the apparent trend of language deterioration in politics that can worsen our electoral process, which is already in bad shape.
The last one week witnessed a series of bad-mouthing incidents and pot-shots taken by political rivals in the run-up to the 2017 Uttar Pradesh Assembly elections. First, it was the now-expelled BJP leader Dayashankar Singh, who made objectionable remarks about BSP chief Mayawati. And then, in retaliation, it was the BSP workers, who allegedly used derogatory remarks against family members of Dayashankar.
This apparent trend of language deterioration in politics — for scoring brownie points — only worsens our electoral process, which is already in bad shape.
Former RSS-BJP ideologue KN Govindacharya, who had played a key role in instilling the concept of social engineering (promoting leaders from marginalised communities and lower castes) in the BJP during his times, vehemently admonishes the use of uncivilised vocabulary while referring to political rivals.
Tracing the undercurrents behind the decline of political discourse and the language of politics, Govindacharya said, "Politics, instead of becoming an instrument of social transformation and state playing a constructive role in it, has become just an instrument of enhancing one's financial status and social prestige. That has happened because parties have failed in their roles of getting evolved into party of workers with mission; mission that is inspired and directed by the ideology.
"If power itself becomes the purpose and power is not seen as for a purpose, then parties turn into mere electoral machines; parties playing power politics end up in pursuit of crass power. Then the equation becomes — politics is equal to power, power is equal to elections and elections equal to battle of images. And battle of images can be fought better by infrastructure, resources and technology of media," Govindacharya said.
He adds, "However, in due course of time, infrastructures are replaced by vote banks. Be it caste vote banks or personality-oriented vote banks or community vote banks. Morality in politics takes a backseat. Then only blame game plays an important role and one who utilises these blame games with expertise is able to carry his issues to dominate over others. And this is something we are witnessing in this Dayashankar-Mayawati case."
Further reflecting upon how in such cases, when debates and protests should be registered around the real issue, political compulsions gives it a totally different swing, he said, "What Dayashankar said cannot be defended at any cost. But the way Mayawati Ji replied also did not serve the real purpose. The issue could have been performed better if she would have responded in a different manner. She also failed because instead of fighting it as a gender issue she tried to encash it as a caste issue. And the real issue got a setback as she also replied in the same way as Dayashankar did. Slowly the main issue, which was of misogynistic attack and gender bias, was converted into a caste issue."
But why has the level of political discourse steeped so low. Why language of politics has become so undignified? Govindacharya replies, "It is because all parties or MPs in general have lost track of the issues and the ideologies. They have become self-centric and power-centric. So whatever is gainful to them in terms of political encashment, that alone is focused upon by them. Shrill pitch always helps and they go extra miles in this regard but this vitiates the atmosphere of politics in total."
When asked if he thinks the selection of such language is intentional and deliberate, he said, "It depends upon the way the person has learnt to respond. Like for Dayashankar, issues like probity in public life or affairs of electoral politics and all, this aspect must be haunting his mind. But he could have framed it in better light and should not have focused on a particular party or an individual."
Analysing why standard of political debates have declined in general, Govindacharya said, "Lack of research is visible. There are more offhand remarks, less light and more sound. People's issues have taken a backseat. When blame game becomes a routine and most of the political parties owing to their opportunist stand lose their moral rights, then there is only this noise that tends to remain."
On being asked whether he thinks BJP need some course correction in this regard, he said, "BJP should try to be above the board and try that it should not rank among others and a party with a difference should not remain mere words. But thought, word and action should be one. As it is a ruling party, it has more responsibility towards ensuring probity in public life and decency in political discourse."
Find latest and upcoming tech gadgets online on Tech2 Gadgets. Get technology news, gadgets reviews & ratings. Popular gadgets including laptop, tablet and mobile specifications, features, prices, comparison.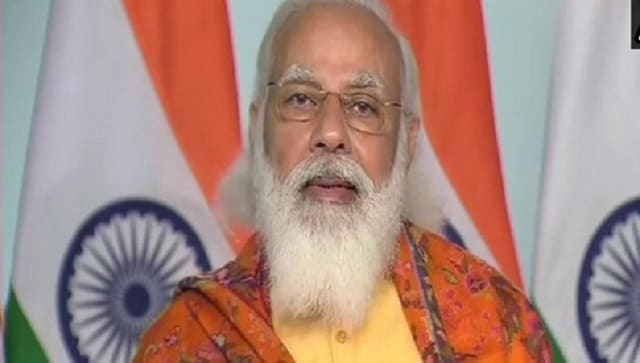 India
Addressing the valedictory function of the second National Youth Parliament Festival, Modi urged youths to join politics, saying the 'poison of dynastic politics' will continue to weaken democracy unless they join the fray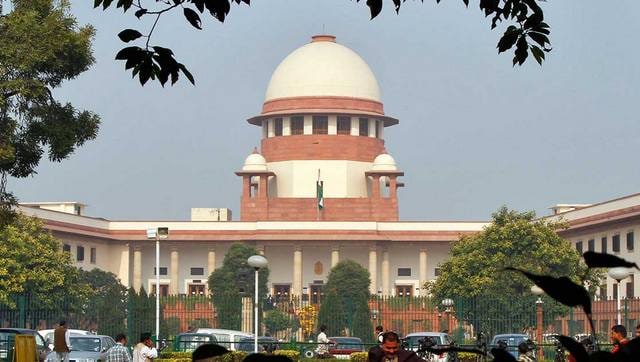 India
The court further said it is 'extremely disappointed' with the way negotiations are going on between the Centre and the farmers on the new farm laws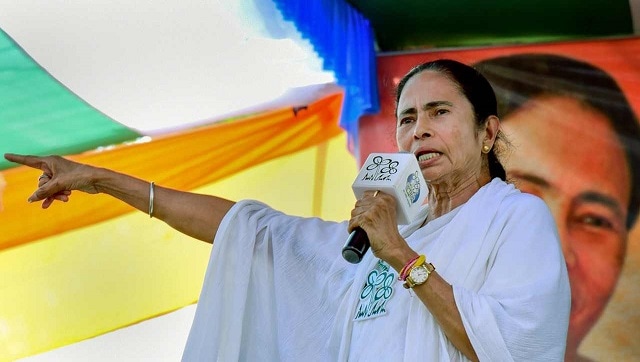 Politics
Banerjee refused to speak at an event on Saturday attended by Prime Minister Narendra Modi to observe Subhas Chandra Bose's 125th birth anniversary after being greeted by chants of 'Jai Shri Ram'