Maharashtra Civic election 2017: Opposition dare Shiv Sena to pull out of NDA
While Sena is a junior alliance partner in the NDA governments at the Centre and in Maharashtra, the party has been in power with the BJP for over two decades in BMC
Mumbai: Seeking to corner Shiv Sena which has ruled out truck with BJP for the civic polls, including BMC, Congress and NCP today asked the Uddhav Thackeray-led party to walk out of the NDA government at the Centre and the state, in which it is a junior alliance partner.
City unit Congress president Sanjay Nirupam said all Sena ministers, in both the governments, should resign immediately as the "yuti" (alliance) between Sena and BJP has been called off.
"If you are no longer allies, why are you still in government? Snapping of ties for the civic polls is a farce. All Sena ministers in the state and Central governments should resign immediately," Nirupam, a former Sena leader, told reporters.
Uddhav Thackeray had on Thursday brought the curtains down on the alliance with BJP. He had announced to contest solo the next month's polls to ten municipal corporation, including the high-stake BMC.
While the municipal corporations including Mumbai, Pune, Nashik and Nagpur will go to polls on 21 February, the elections to 25 zilla parishads will be held in two phases on 16 February and 21 February.
"Sena is always critical of the BJP leadership and Prime Minister Narendra Modi. BJP should take the initiative to sack all the Sena ministers. Does not BJP have the guts to do so? Snapping of alliance is a big conspiracy," the Congress leader said.
While Sena is a junior alliance partner in the NDA governments at the Centre and in Maharashtra, the party has been in power with the BJP for over two decades in the cash-rich Brihanmumbai Municipal Corporation (BMC).
Sena has eleven ministers in the BJP-led state government, whereas Anant Geete is the sole representative of the party in the Narendra Modi government at the Centre.
Nirupam added that if both the parties had indeed snapped ties, they should give so in writing to the people of Mumbai "that they are no longer allies and will never be so in both governments."
He alleged that the Sena and BJP were "inefficient" and had "failed" to deliver good governance despite being in power in BMC for the last 22 years.
"People of Mumbai are fed up with both the parties who have given them nothing except corruption and scams," the Congress leader said, adding his party was a good alternative for Mumbaikars even as he expressed confidence of getting support of voters in the upcoming civic polls.
Taking a jibe at the development, city unit NCP president Sachin Ahir said though Sena had decided to go alone in civic elections, it lacked the guts to withdraw from the government.
"If you (Sena and BJP) are contesting separately, you have to clarify that like in Kalyan Dombivali Municipal Corporation, you will not have a post-poll alliance in Mumbai, Thane, Pune, Nashik and other corporations going to polls next month," Ahir said in a statement.
Referring to Thackeray's speech yesterday, Ahir asked, "If Uddhav felt that Sena's alliance with BJP for 25 years is rotten, then why it took so long for Sena to realise this? It is too late for Sena to walk out of the NDA alliance...We all are now eager to know how Sena's former alliance partner BJP would respond to Sena's damaging statement."
The NCP leader said Sena should withdraw from the NDA governments at state and the Centre if Thackeray was to be taken seriously.
"Mumbaikars want development and not entertainment. Sena is fooling people of Maharashtra," he said. Taking a dig at the party, Ahir said Sena made NCP's job easier by playing the role of "opposition" while continuing in the government.
He was referring to Sena's relentless criticism of BJP and even Prime Minister Narendra Modi and his policies, including demonetisation.
Interestingly, NCP president Sharad Pawar had on Thursday said that he was "pained" that the alliance was "broken" between BJP and Sena, but declined to open his cards.
"They should take the decision and later come for the discussion," he said while parrying queries on NCP's role in the current political scenario of the state.
Find latest and upcoming tech gadgets online on Tech2 Gadgets. Get technology news, gadgets reviews & ratings. Popular gadgets including laptop, tablet and mobile specifications, features, prices, comparison.
Politics
The actor said she met the governor as a citizen to tell him about the 'injustice' meted out to her and added that she has nothing to do with politics
Entertainment
Kangana Ranaut, about to return to Mumbai amid tensions with Shiv Sena, is accompanied by Y-plus category security.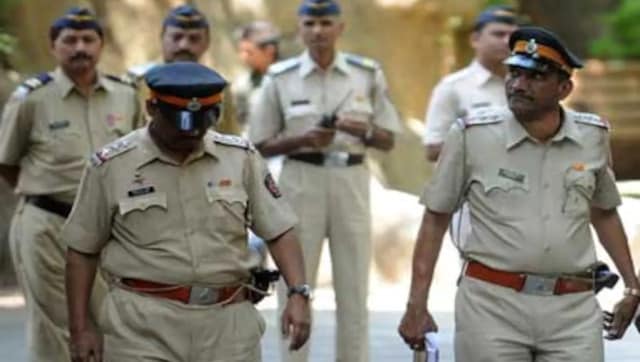 India
The incident took place around 11.30 am in Lokhandwala Complex area in suburban Kandivali, an official said