Shiv Sena MP force feeds fasting Muslim: A curious case of communal chapati
The Maharashtra Sadan incident marks the unholy union of goondagardi culture and an entitlement society made even more noxious this time because it involves the Shiv Sena's patented brand of communalism
By Sandip Roy and Lakshmi Chaudhry
"Nobody was manhandled, but if you keep abusing, will someone not slap?"
Or force a Muslim catering supervisor to eat a chapatti and thus break his Ramzan fast?
When asked about the incident at the Maharashtra Sadan by The Indian Express, Shiv Sena MP Arvind Sawant opted for outrage -- or is it 'reverse outrage' -- launching into a litany of grievances the Shiv Sena MPs have about the Maharashtra Sadan in New Delhi.
His complaints are many: The catering is run by the Railways who know nothing about Maharashtrian food. Even the water is stale. And when they went to complain to the Resident Commissioner, he did not meet them because he had gone to the airport to receive the Chief Secretary.
"Is that not an insult?" asks Sawant. Apparently the best way to avenge such an "insult" is to humiliate a lowly catering supervisor.
Now, we are used to goondagardi  from elected officials and their minions. Shiv Sena MLA Anil Kadam and his supporters ransacked a toll booth in Nashik because the staff had the temerity to demand toll from him. MLAs are exempt from toll but Kadam was in a private car. "I'm warning you, I will ask the women of my family to strip you," Kadam threatened all the women staff at the booth.
Before that, Gujarat Congress MP Vitthal Radadia flashed a gun in a toll booth in Vadodara because he had been asked to pay up as well as did Samajwadi party MLA Abdul Rashid. Our politicians, who disagree on so much, are united by thuggery. Buses. Toll booths. New Maharashtra Sadan. These are all examples of public property that can be defaced and ransacked at will to show displeasure. An MP or an MLA should be a guardian of public property. Instead it is treated as their own property, baap ka maal, to be destroyed at will and with impunity.
We are all accustomed to living in an entitlement society. Otherwise the bahu of a the Samajwadi Party leader Ram Gopal Yadav would not threaten a hapless chemist for not stocking the brand of cough syrup she wanted. "S***e tere ko dukan se hi uthwa loongi, tu wahi rook," Richa Yadav yelled at the Delhi chemist for his unforgivable offence. After that five goons, including two policemen carrying machine guns came and beat the man up. This is lal batti culture run amuck.
But even in this multi-party hall of shame, Shiv Sena has built a fearsome reputation on brawn, making vandalism its calling card more. And the rise of its imitator MNS seems to have spurred it to even greater lows. Shiv Sena supporters ransacked a clinic belonging to the uncle of a young woman who wondered why Mumbai was shutting down to mark Bal Thackeray's death. Shiv Sainiks threw furniture around to disrupt a press meet where an Indo-Pak band was announcing a Sufi rock album. Their activists damaged buses in Kohlapur and Pune to protest photoshopped pictures of Shivaji on Facebook.
But the Maharashtra Sadan incident marks the unholy union of goondagardi culture and an entitlement society made even more noxious this time because it involves the Shiv Sena's patented brand of communalism -- i.e. offending the religious sentiments of a despised minority. Had Arshad Zubair S. not been Muslim he might have just been roughed up. But he had a chapati shoved in his mouth because when the Shiv Sena gets an opportunity to humiliate a member of the minority community, why pass it up?
Amravati MP Anandrao Adsul has denied any communal intent:  "I was present there, the food served was of poor quality so we asked attendant to check quality. We didn't know his religion and to make an issue out of this is wrong."
Shiv Sena MP Rajan Vichare -- who was captured on camera footage as doing the deed -- did one better. He was outraged at the outrage. "The facilities aren't proper at Maharashtra Sadan. Incident is being given a communal colour, must not do so. It is the same thing as going to a restaurant. If you are served bad food, won't you call the manager and ask him to taste it? We did the same," he said.
In other words, that Arshad is a Muslim fasting for Ramzan is entirely irrelevant -- and should not impinge on Vichare's right to shove food that offends him into the mouth of lowly staff. This then is the Shiv Sena's pretence to secularism: They are equal opportunity goondas blind to creed, caste or religion. If they happened to add religious insult to usual thuggery because Arshad happened to be Muslim, it is hardly their fault.
Of course, the other reason that this instance of Shiv Sena ugliness is notable is that it took place in Delhi -- and not in Maharashtra, notably Mumbai, where such antics are routine. As we noted before when Richa Sharma that chemist beaten up in New Delhi, goondagardi is all about location, location, location. These kinds of shenanigans might work in the Back of Beyond in Barabanki but we won't tolerate such dehati antics in our national backyard.  Politicians usually reserve their uglier face for their backyards. Tapas Pal, for example, barely makes any noise in the capital. But in his constituency in rural Nadia, he is a strutting hero, a "maal" from Chandananagar, threatening to unleash rapists on opponents.
The Shiv Sena, however, has decided to spread the hate and export its particular brand of bullying up north -- and that is the other reason why the chapati has become a national incident. If the Sharma incident was about a political bahu gone wild, the chapati mutiny reflects the growing confidence of a resurgent Shiv Sena that feels it is not getting its due, as Sawant made clear: "I have been living there for the past two months, and have faced nothing but insults. There are so many rooms here for MLAs, Ministers of State and Secretaries, but all the MPs from Maharashtra have been boxed into tiny rooms. All of this, even as 4 MPs from Uttar Pradesh have larger rooms."
That is certainly no way to treat a leading member of the ruling coalition. It is no accident that the last time Shiv Sena acted up in the capital was back In 1999, when its members vandalised the cricket pitch at Feroze Shah Kotla ground to protest the Pakistani cricket team playing in India. At that time too, the Sena was a key member of the NDA government. The BJP tried to play the whole thing down with party spokesperson JP Mathur calling the incident "a prank". Writing for Frontline then, Praveen Swami had conjectured that it was "an aggressive programme of horizontal expansion. Shiv Sena strategists hope to feed off alienated far-right elements on the Bharatiya Janata Party's fringes in order to build a meaningful all-India presence."
It is likely a stretch to read such ambitions into the incident at the new Maharashtra Sadan. And it remains to be seen if the BJP is as indulgent this time around. "What happened isn't right, even Parliament Affairs Minister has spoken against it, I believe concerned MPs have apologized," said BJP leader LK Advani, indulging in a bit of wishful thinking. There has been no apology from any of the MPs or Shiv Sena leader Uddhav Thackeray. In Parliament, Venkaiah Naidu is hedging for time, "We don't know the facts of the matter yet. Let's get the facts first."
The facts, of course, are plainly writ large in the video footage. And they will inevitably become a test of the Modi sarkar's protestations on its relationship with Muslims. Every once in a while, goondagardi as usual turns into a political bomb. All it takes is an ill-aimed chapati.
Find latest and upcoming tech gadgets online on Tech2 Gadgets. Get technology news, gadgets reviews & ratings. Popular gadgets including laptop, tablet and mobile specifications, features, prices, comparison.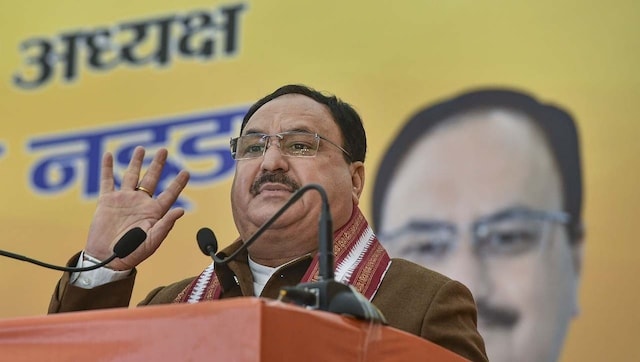 Politics
BJP general secretary Arun Singh announced that Nadda will begin his travel from the first week of December and Uttarakhand will be the first state on his itinerary
India
History is replete with biases and politics is pregnant with contradictions. Thus, the pursuit of innocuous history and pristine politics is not only factually erroneous but also intellectually untenable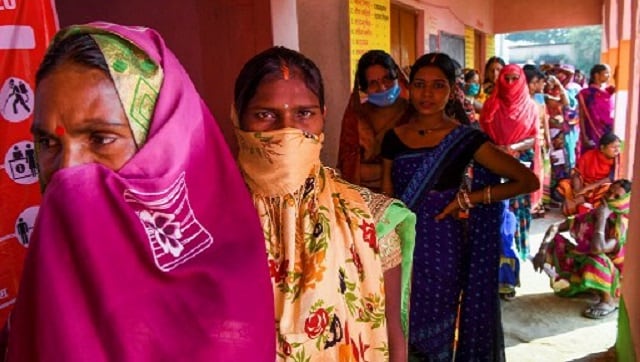 Politics
The difference between the average vote share of first-time candidates and candidates who have contested in Bihar elections before , is highest for the Congress, potentially indicating that the party's performance varies highly based on the candidate