Shiv Sena dubs demonetisation as 'extortion', asks Modi to take Manmohan Singh's words seriously
He said there was no point in Modi becoming emotional at a time when people have tears in their eyes.
Mumbai: After taking repeated digs at the Centre over demonetisation, Shiv Sena chief Uddhav Thackeray on Thursday dubbed the move as "extortion of common man" and asked
the BJP to take former Prime Minister Manmohan Singh's words on the issue seriously as it came from a "renowned economist".
"I will not hesitate in taking a critical stand on the process in which demonetisation was implemented," Thackeray told reporters in Mumbai.
"The way in which a referendum was sought in Britain before its withdrawal from the European Union, a survey is being done here. But seeing people's response, their (UK) Prime Minister chose to step down. Will something similar happen here?" he said.
Thackeray was apparently referring to the Prime Minister seeking people's feedback over demonetisation on the Narendra Modi App, where a number of questions have been posed with regard to scrapping of old Rs 500 and Rs 1,000 currency notes.
He said there was no point in Modi becoming emotional at a time when people have tears in their eyes. "One person cannot take a decision for 125 crore people. Before taking the decision to demonetise the currency, people should have been taken into confidence," he said.
"Former Prime Minister Manmohan Singh is a renowned economist. Thus, his words and opinions should be taken seriously. The way in which money is being collected, seems that money is being extorted from common man. You have brought tears in the eyes of people who made you come to power with a lot of aspirations," Thackeray said.
Coming down heavily on the government over the issue, Singh castigated the government and the Prime Minister over demonetisation during Rajya Sabha debate today, saying its implementation was a "monumental management failure" and a case of "organised loot and legalised plunder".
Referring to the Reserve Bank's decision not to allow district central co-operative (DCC) banks to exchange the old currency, the Sena chief asked if liquor baron Vijay Mallya had taken loans from these banks.
"Did Vijay Mallya take loans from any of the DCC banks? Banks from which he did take loans, how have they been allowed to exchange the old currency?" he questioned.
He said that the government should extend the dates up to 31 December, until which defunct Rs 500 and Rs 1,000 notes are accepted at petrol pumps and hospitals.
India
Sources said the 89-year-old had a fever on Monday and had recovered from it, but turned weak and is currently on fluids.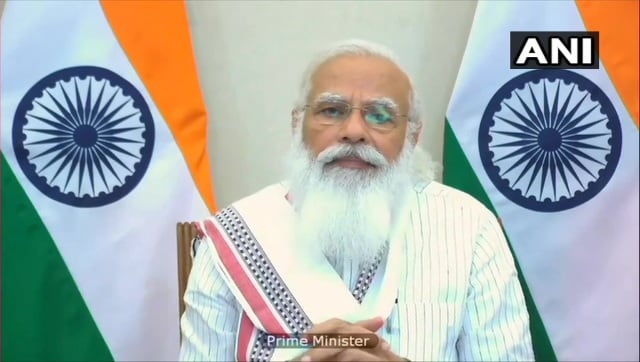 India
Modi cited the government's success in privatising loss-making public airline Air India to assert that this shows its commitment and seriousness.
India
The 'annadata' narrative is slowly peeling off. Indians can now clearly see that beneath the costume of farmers exist many hardened criminals and anti-national elements