Sheila ki kahani: Ex-Delhi CM could be sacrificial lamb for Congress in UP
Sheila Dikshit's only qualifications are that Prashant Kishor wants a Brahmin face for UP, and that she enjoys the confidence of Rahul and Sonia Gandhi.
It seems to be a strange coincidence that within just hours of former Delhi CM Sheila Dikshit's meeting with Congress president Sonia Gandhi – with informed speculations gaining ground that she could either be made the party's chief ministerial candidate in Uttar Pradesh or made the party's campaign in-charge in the Punjab polls – the Delhi government asked the Anti-Corruption Bureau to probe her alleged complicity in the Rs 400-crore water tanker scam. A typical 'kahin khushi kahin gham' scenario.
The 78-year-old three time former Delhi chief minister couldn't possibly be a real threat to the BJP in UP, or the BJP and AAP in Punjab. So the ACB investigation can't really be termed as motivated, or vendetta politics – at least at this stage – but it definitely spices up the run-up to the 2017 Uttar Pradesh Assembly elections. It also adds to the long list of discomforts for the Congress leadership.
A source close to Sheila lent credence to the reports that she could either be projected as Congress's chief ministerial candidate in UP or made poll strategy in-charge in Punjab, he said, "Yes, both of these are being talked about. Either of the two options should go her way." Though he didn't really elaborate on whether Sonia had invited her to discuss the two options. He added that a decision would be taken in due course.
It appears that it is Sheila who has to first make up her mind. She might think that as Delhi chief minister for 15 years, she had played out her innings and that it is not really the time for her to start another innings afresh – on a new or even hostile turf, if not an unknown turf. The pitch and ground conditions on both these places are, in any case, not good for her party.
The fact that she is married to a known Brahmin family and her subsequent 'Dikshit' Brahmin identity may not be enough for her to sail her through the rough rides in UP. Prashant Kishor, Congress party strategist-in-chief, thinks that Brahmins would instantly identify with her like they once did with Atal Bihari Vajpayee of the BJP, or even Satish Mishra of BSP, and would rally around her to bring back Congress' lost glory.
Again, the logic for sending her into Punjab as campaign chief would be that she was the first Congress person to rule Delhi after the anti-Sikh riots, and held the turf for three consecutive terms. She knows all the challengers well – Akalis, BJP and AAP. But Delhi, UP and Punjab are three different political, social and economic zones.
When she steps out of her cosy New Delhi residence, the water tanker scam probe will give bad press to her and the Congress party. Though Sheila is articulate and can defend her case, a charge of this kind can consume a great deal of time and energy, making it difficult for her to focus on the new role, which eventually may be the assignment given to her by Sonia Gandhi and Rahul Gandhi. The ACB is yet to formally begin its case and it isn't clear yet, in the public domain, how serious the charges against her are.
When she was appointed as the Governor of Kerala in March 2014, in the last days of the UPA government – after the Congress had suffered a humiliating defeat in Delhi– it was argued that the Governor's post was a reward for her proximity to the Nehru-Gandhi family.
Also, by becoming Governor, she would be immune from any criminal investigations for any acts of omission and commission—including her alleged complicity in the water tanker scam. She, however, could hold the post only for five months.
Is Sheila going to UP or Punjab as a winner, as a loser, or even as a sacrificial lamb? She obviously can't be a winner. Post the Congress' exit from the Delhi political arena, with zero seats in Assembly, she can't be in a winner's position.
At 78 years of age, she could at best be enjoying her retirement. She can't really have the energy and drive to boost the morale of a thoroughly demoralised and numerically shrunk Congress cadre in UP. Her father-in-law, Uma Shankar Dikshit, was indeed a person of stature but the current generation of voters of all hues wouldn't really know much of him, so she is unlikely to strike an emotive cord.
More so, it is not the Rajya Sabha elections, where you shift to a state where there is a vacancy, and the party leadership concerned nominates the person from that state as per its wisdom. This is the Assembly election of India's most populous and politically conscious state.
Her only qualifications to claim the UP chief ministerial position are that Prashant Kishor wants a Brahmin to be projected for the post, and that she enjoys the confidence of Rahul and Sonia Gandhi.
Given the Congress' strength in UP – only two MPs and 20-odd MLAs in state assembly – Sheila could well be a sacrificial lamb for the Congress in UP, who could take the blame in order to save the first family from the disgrace of a poll debacle.
Look at the Congress' position in UP. The state president, Nirmal Khatri, was not present on Thursday at the very first meeting convened by the newly appointed party in-charge Ghulam Nabi Azad, on plea of a backache. Half a dozen Congress MLAs didn't vote for party nominee Kapil Sibal in the 11 June Rajya Sabha polls. One of the MLAs suspended by the party is Mohammad Muslim, a Congressman for 30 years who represents Tiloi in Rahul Gandhi's Amethi parliamentary constituency.
In the last Assembly elections, the Congress – despite an intense campaign by Priyanka Gandhi – had attained zero seats in Raebareli and two in Amethi. With Mohammad Muslim's suspension, that number has now come down to one. Even Congress leaders in Rahul Gandhi's constituency are wary of the party's future. That is an issue of serious concern for party men and women.
But Sheila has reasons to feel happy, for the party leadership is reposing faith in her when she has practically retired and the sword of a water tanker scam case is hanging over her. That she still remains the party's best bet for either of the two states going into polls, Punjab and Uttar Pradesh, reflects on the thinking of Sonia and Rahul Gandhi and not on hers.
Subscribe to Moneycontrol Pro at ₹499 for the first year. Use code PRO499. Limited period offer. *T&C apply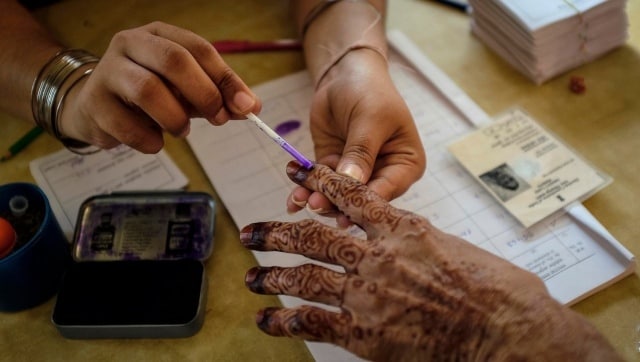 Politics
The Punjab State Election Commission said it has set up 4,102 polling stations for Punjab civic body polls, of which, 1,708 have been declared as sensitive and 861 as hypersensitive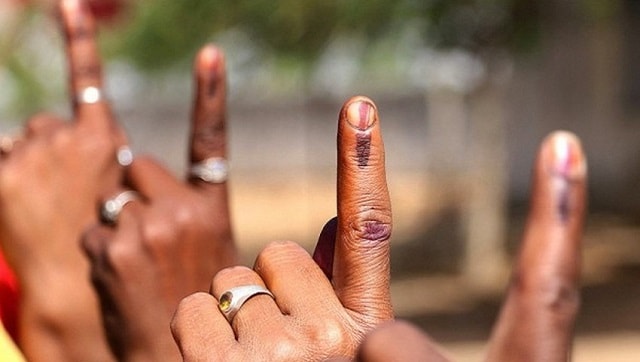 Politics
Punjab Municipal Elections 2021 LIVE Updates: Leader of Opposition in the Punjab Assembly Harpal Singh Cheema made the remark amid allegations against the Congress of 'booth-capturing and inciting violence' by the AAP and SAD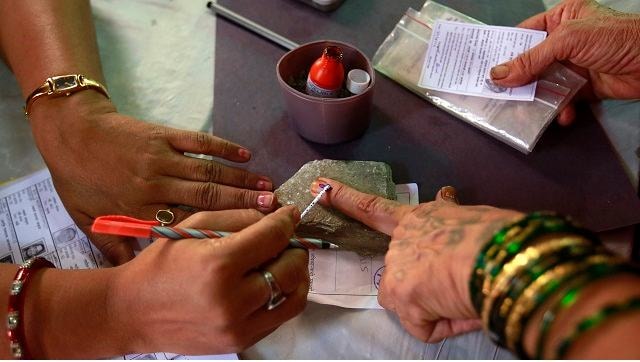 India
The AAP accused the Congress of booth-capturing in Samana, Rajpura, Dhuri, Abohar and Bhikhiwind, a charge the ruling party denied