Sheila Dikshit is following her heart: Will it lead her back to politics?
Sheila Dikshit herself has not quite ruled out the idea of her return to politics. She certainly left the door ajar when she told Mayank Austen Soofi "I am happy as I am. Let me go through today. Tomorrow is another day."
"I have resigned…I followed my heart and didn't do it under any pressure," says Sheila Dikshit.
She has refused to say anything further just yet. But this much we know for sure. She will not be going for Mizoram. That little state tucked away in our forgotten north-east is tired of being the dumping ground of governors the new government does not like.
Meanwhile we have before us suddenly the heart of Sheila Dikshit.
Dikshit, like the Tin Woodman in the Wizard of Oz has long been a politician in search of a heart. She was seen as less than comforting when the Delhi bus gangrape happened. She'd done her bit, she claimed, by cancelling the bus licence. For anything else, she brusquely suggested reporters go talk to the police commissioner. No wonder she got booed when she finally showed up at the Jantar Mantar to light a candle to express her grief.
There had been signs of that heart problem earlier as well. In 2008 when journalist Soumya Viswanathan was murdered in Delhi, Dikshit implied she had brought it on herself. "All by herself till 3 am at night in a city where people believe… you know… you should not be so adventurous."
But now that she has rediscovered her heart the question is where is her heart leading her to. NDTV raises a tantalising prospect with its headline.
As Parties Get Ready for Delhi polls, Sheila Dikshit Quits as Kerala Governor
Dikshit went down in ignominious defeat to Arvind Kejriwal in his giant-killer avatar. Before the election she had grandly brushed him aside telling Tehelka "my reaction to the Aam Aadmi Party is nothing". But the motley crew she called "the broom-wielding men from Ghaziabad" swept her aside instead. Right after the election when reporters asked her if the Congress had failed to read the mood of the city she snapped "Bewakoof hain na? (We are idiots, aren't we?)"
By February she had mellowed somewhat. When Mayank Austen Soofi met her for Mint in her rented three-bedroom apartment on Feroz Shah Marg, "Delhi's last empress" was more gracious as she moved a duster from her washing machine to a flower pot. She could afford to be. Kejriwal's 49-day-wonder had come and gone.
"No doubt Mr Kejriwal is a very, very smart politician," she said. "He comes up with populist ideas without evaluating if they are achievable and yet people fall for them."
But while the rest of her party flailed around in defeat Dikshit just packed her bags and moved into the governor's mansion in Kerala. The BJP cried foul saying she was being shielded to protect her from Commonwealth Game scam trials. She has had a few more months since then to rue, ruminate and find her heart and listen to it. Since then Delhi too has a few months to rue, ruminate and listen to its head.
Dikshit might be thinking Delhi has a bit of buyer's remorse. Many polls had shown that she was still the Number 1 when it came to the people's choice of the best chief minister Delhi has had. The playing field has changed from last November. Dr Clean aka Harsh Vardhan, the BJP's chief ministerial choice is now in the cabinet and busy building a bridge between Indian values and safe sex. Kiran Bedi who tried to vault to the head of the line has been snubbed. Kejriwal is a more chastened man trying to hold his flock together and seeing if Delhiwalas will forgive him for his brief encounter. Also at that time even Dr Harsh Vardhan had campaigned calling the Delhi elections a semi-final for the national elections. He had campaigned on Modi's name but now Modi is safely in power and any upcoming Delhi elections will happen based on the merit of the candidates running as just happened in the by-elections around the country.
And that could tempt Dikshit. Especially when she hears things like what Ira Pande tells Mint. "(Dikshit) is missed by many who feel that even though her party deserved to be punished, she did not."
But she should think long and hard before being seduced by that idea. Politics itself has changed. A very non-Lutyens crowd has swept into power. Her party's baggage aside, the aloof and removed Dikshit struggled to communicate with voters in any meaningful way. While people were reeling under the price of onions and electricity bills, she spun dreams of double-decker flyovers in her stump speeches. There's no indication that in her introspection she has identified any problems that she can lay at her own door. She has blamed Congress workers who chose not to campaign for her. She has blamed people for being naïve and gullible and fooled by AAP's promises. And she would lead a party that is still not exactly popular with the voters. The DPCC chief Arvinder Singh Lovely who has promised a "new-look" team with "fresh blood" would look a little embarrassed if they went back to tried and tested Sheila as if the party was truly a party with a dearth of options.
It's rare but not unprecedented for an ex-governor to return for another electoral innings. SM Krishna used to be the chief minister of Karnataka and then he became the governor of Maharashtra. But after he quit from that post in 2008 he returned to electoral politics and became the external affairs minister in 2009.
Dikshit herself has not quite ruled out the idea. She certainly left the door ajar when she told Soofi "I am happy as I am. Let me go through today. Tomorrow is another day."
And tomorrow she could hope Delhi-ites will be ready to sing Yesterday Once More.
But at 76 she might be a happier woman if she read books, wrote her memoir like Natwar Singh and took walks at the Habitat Centre.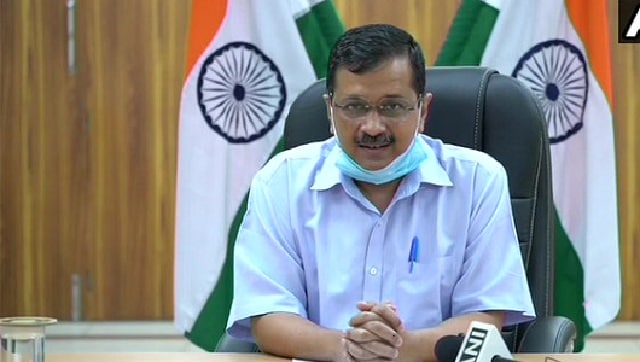 India
The Delhi chief minister chaired a review meeting on the COVID-19 situation in the National Capital on Monday
India
"Aahaar Kranti" will renew the focus on nutritionally balanced diets replete in locally sourced fruits and vegetables.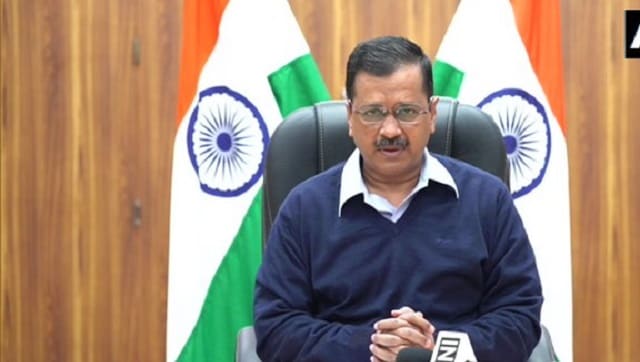 India
Earlier, Class 10 and class 12 students who are due to appear in board exams in May-June were going to school with consent of their parents