Shehzad Poonawalla hits back at Congress, says he became whistle-blower to reveal 'rigged' party president election
Shehzad Poonawalla said that he felt 'insulted' by the Congress leadership, adding that the Congress is saying that he is not a member of the party anymore because he spoke out against dynasty politics
Maharashtra Congress activist Shehzad Poonawalla retaliated to the party state unit and his family members virtually "disowning" him, saying that he had to become a whistle-blower to reveal "rigged elections." He said that he felt "insulted" by the Congress leadership, adding that the Congress is saying that he is not a member of the party anymore because he spoke out against dynasty politics.
"If Sardar Patel was insulted by Congress leadership back then, then I feel the same way today," Shehzad said to ANI. "When I raised my voice to end dynasty politics and have an election for the president's post and not a coronation of Rahul Gandhi, they (Congress) said I was not a member. I proved that they lied," he added.
Calling the process to elect the Congress president "rigged", the party's Maharashtra unit secretary had on Wednesday questioned the entire process to elect the president. He said Rahul Gandhi must first resign as the party vice-president to contest for the elections.  Poonawala had also written a letter to Rahul stating that if the election is conducted in a "genuine" manner then he would contest it.
Following these developments, state Congress president Ashok Chavan said Poonawalla's remarks were aimed at getting "cheap publicity", adding that he is neither a representative nor a leader of the party and that he has remained inactive since the past couple of years and done nothing for the party. In retaliation, Shehzad said on Saturday that he was still on the Maharashtra Congress website. Shahzad's brother Tehseen Poonawalla, who is also with the state Congress, quickly declared that he "officially ended all relationship with (Shehzad)" after the controversy escalated.
He also took to Twitter to say that the election was just 'meant for princes,' in a jab at Rahul Gandhi. "Better call it coronation of 'shehzada' which no Shehzad can question," he said on the micro-blogging website.
Till three days ago, I had been receiving communication from Maharashtra Congress office, now they are saying I am not a party member. I had to become a whistle-blower: Shehzad Poonawalla pic.twitter.com/xVwxzTNxQE

— ANI (@ANI) December 3, 2017
During his election rallies in south Gujarat, Prime Minister Narendra Modi also took note of the ongoing controversy in the Opposition party. At a rally in Surendranagar, Modi said Congress was treating Shehzad poorly as the party has a history of lacking 'internal democracy.'
"They keep on muttering words like tolerance, tolerance, tolerance...but the party has brought out a diktat to silence this youth. The party has gagged him from all WhatsApp groups. He has been collectively boycotted by that party," the prime minister claimed. "We have a Gujarati saying which means that if there is water in a well, only then can it come in a bucket. If you do not have democracy in your home (party) how can you practice it in the country?," Modi said.
He went on to allege that this has always been a practice with the Congress party. "I want to tell this youngster Shehzad, you have done a brave thing but this is sadly what has always happened in the Congress," Modi said.
With inputs from agencies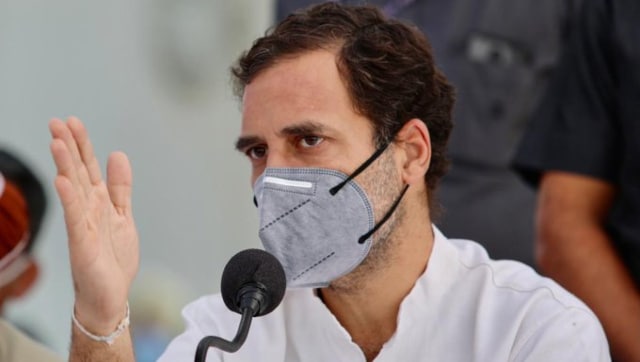 Politics
The Congress has termed the government policy, which allows manufacturers to sell vaccines directly to states and private hospitals, as 'discriminatory and inequitable'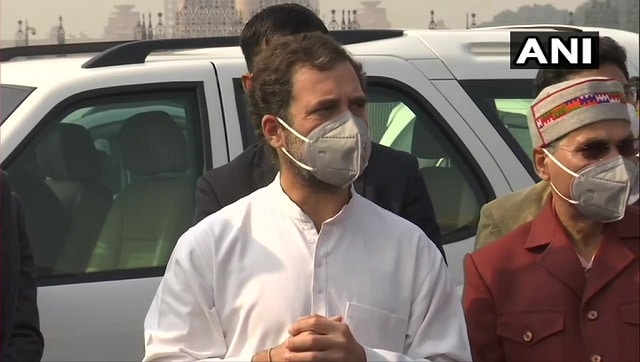 India
India added a record over two lakh new COVID-19 infections in a day pushing the total tally of cases to 1,40,74,564, while the active cases passed the 14-lakh mark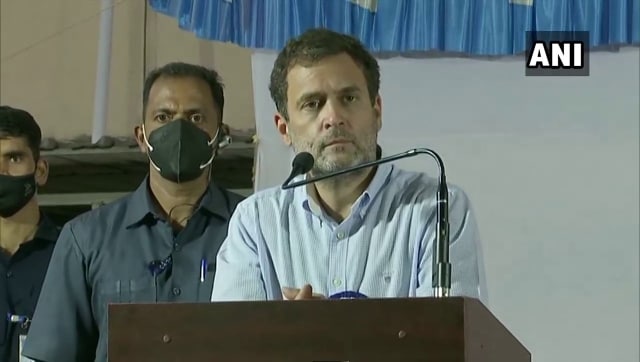 India
People were seen gathering at bus stations in large numbers in the National Capital on Tuesday after the Delhi government imposed a week-long lockdown from Monday night to curb COVID cases