Shatrughan Sinha meets Lalu Yadav's family, calls RJD leader 'victim of conspiracy of circumstances'
Sinha had some kind words for the jailed RJD supremo also, who he said was a 'victim of conspiracy of circumstances'. 'I hope he (Prasad) will get justice sooner or latter,' he said.
Patna: Dissident BJP MP Shatrughan Sinha met the family members of Lalu Prasad in Patna, a day after visiting the jailed RJD president at a hospital in Ranchi where he is being treated.
While Sinha called on Prasad on Saturday after a CBI court handed him 14 years' jail term in a fodder scam case, he travelled to Rabri Devi's 10 Circular Road residence in Patna on Sunday to meet her and her sons.
Photographs of Sinha with Rabri and her sons — Tejashwi and Tej Pratap Yadav — figured prominently in newspapers and social media much to the discomfort of the BJP whose leaders have been attacking the RJD supremo on corruption charges.
Sinha, who has been at odds with his party leadership ever since he was ignored in the 2015 Bihar polls, defended seeing Prasad and his family, saying it was a "personal" matter and was about his "sanskar" (values).
"For me, it's like once a friend always a friend," he told PTI on Monday. "It is my principle not to consider political opponents as enemy."
He asserted his meeting should not be seen through political prims. "I went to meet Prasad and his kin to be with the family in this hour of crisis."
Sinha had some kind words for the jailed RJD supremo also, who he said was a "victim of conspiracy of circumstances". "I hope he (Prasad) will get justice sooner or latter," he said.
The BJP MP from Patna Sahib also sought to blunt criticisms that might come from any quarter for his meeting. "If my meeting is taken as a sin what about the prime minister attending the wedding of Lalu Prasad's daughter or the wedding of Congress leader Digvijay Singh's daughter and wishing Sonia Gandhi during a personal encounter?
"This (his meeting with Prasad and his family) should be seen in the same light. When the time comes we may talk politics also ... No problem," he added. "I have never crossed the Lakshaman rekha (limits) of my party. I always maintain discipline".
He praised Prasad's sons saying Tejashwi has a very "bright future" and that he was impressed with him. "About Tej Pratap Yadav do not try to underestimate him also." "Akhilesh Yadav (Samajwadi President) and Tejashwi Yadav are people to be watched out for," the senior BJP leader said.
Tejashwi, who is the Leader of Opposition in Bihar Assembly, also tweeted about the meeting.
Indomitable, the original Bihari Babu and stalwart of Indian Cinema & Politics Sh. @ShatruganSinha Ji came calling to show solidarity with us! He is appalled by #VendettaPolitics being meted out to fiesty @laluprasadrjd Ji! He always stands for genuine & honest friends . pic.twitter.com/2r4eN2d4TK

— Tejashwi Yadav (@yadavtejashwi) March 25, 2018
His brother Tej Pratap Yadav also tweeted. "A great selfie with Shatrughan Sinha ji." "Standing with us as a guardian in the fight against feudal government, many many thanks to Shatrughan Sinhaji," he added.
Find latest and upcoming tech gadgets online on Tech2 Gadgets. Get technology news, gadgets reviews & ratings. Popular gadgets including laptop, tablet and mobile specifications, features, prices, comparison.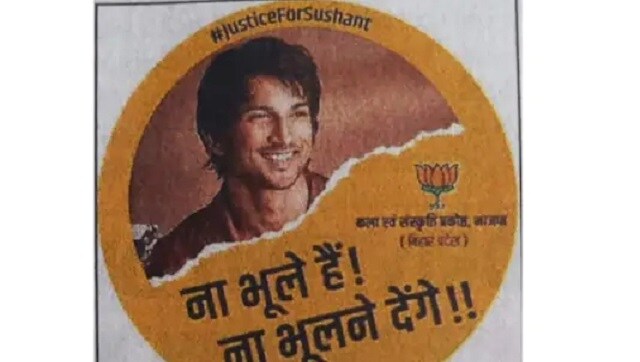 Politics
The BJP has claimed that the actor's death is not a political issue, but an emotional one. The party's culture wing has also said that it has been running online and offline campaigns since his death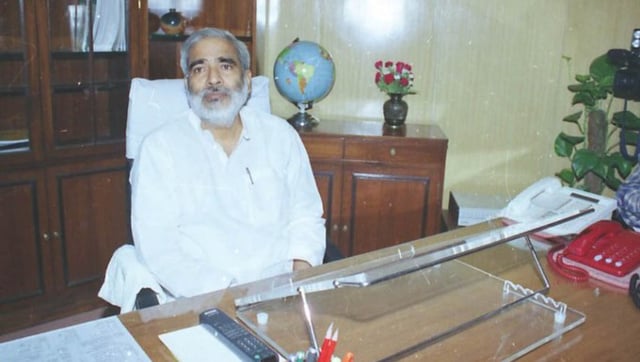 India
Reacting to Singh's death, Lalu Prasad Yadav said, "I told you the day before yesterday, you are not going anywhere. But you went so far"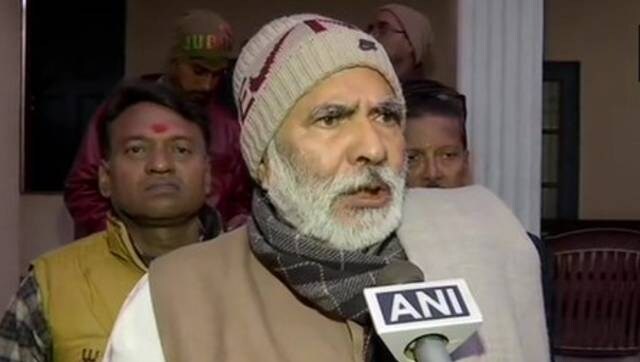 India
Singh, who had recently resigned from RJD, had fallen ill after developing post-COVID-19 complications