Sharad Yadav is 'disturbed and upset' at alliance with BJP, reveals D Raja after meeting JD(U) leader
JD(U) leader Sharad Yadav does not approve of Bihar chief minister Nitish Kumar's move to dump the 'grand alliance' and form a government with BJP, CPI leader D Raja, who met him on Sunday, has revealed
New Delhi: JD(U) leader Sharad Yadav does not approve of Bihar chief minister Nitish Kumar's move to dump the "grand alliance" and form a government with BJP, CPI leader D Raja, who met him on Sunday, has revealed. Raja said Yadav is "upset and disturbed" over the developments in Bihar.
In a sudden development, Kumar had quit as chief minister on Wednesday, dumping the 'mahagathbandhan' with RJD and Congress. He formed a new government on Thursday with the BJP. "I understand he (Yadav) was kept out of the decision," the CPI leader told PTI.
Raja said he met Yadav after the latter called him up when he was in Chennai on Saturay. Yadav, former JD(U) president, hasn't publicly commented on the Bihar developments.
Describing Kumar's action as "betrayal of the people's mandate" in Bihar, Raja said, "In this moment of crisis, Yadav should stand up and lead the fight against evil designs of BJP-RSS and communal forces."
The CPI leader said Kumar's actions amounted to "subversion of democracy and secular fabric of the nation". He also objected to Kumar being allowed to form the new government, saying it is not a proper democratic practice.
Politics
The announcement was made in Delhi during a press conference by the BJP, which had won 303 of the 403 assembly seats in the last elections in 2017 in Uttar Pradesh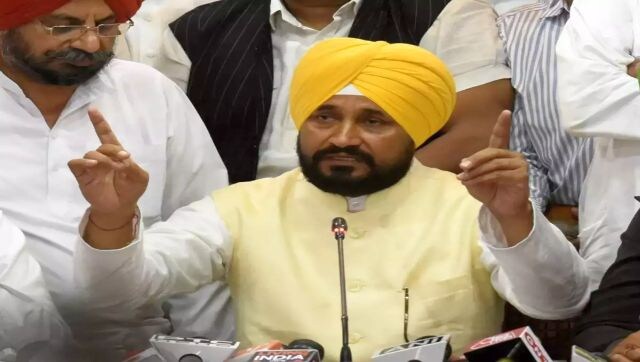 Politics
The Union home ministry has sought a report from the Punjab Government on the security breach during the Prime Minister's visit to Punjab on 5 January, 2022
Politics
The BJP has set up teams to supervise the on-the-ground campaigning as part of its strategy to reach out to voters ahead of the upcoming assembly polls.