Sharad Pawar's nephew Parth contesting Maharashtra polls will complete NCP's transformation into dynastic party
If what Sharad Pawar reportedly said about his grandnephew, Parth Pawar contesting the forthcoming Maharashtra Legislative Assembly elections, it could — just could — be a game changer in Maharashtra politics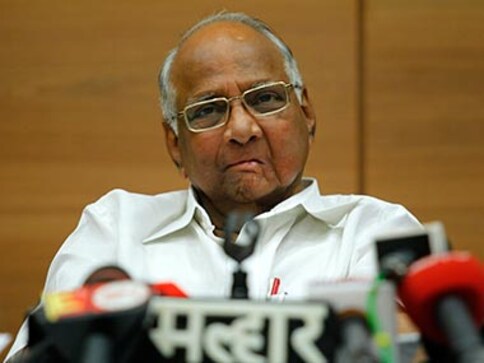 If what Sharad Pawar reportedly said about his grandnephew, Parth Pawar contesting the forthcoming Maharashtra Legislative Assembly elections, it could — just could — be a game changer in Maharashtra politics. Marathi news television ABP Mazha  conveyed that if Parth was fielded, it could thwart the aspirations of workers who built the party.
Similar reports were carried in other print outlets, with the Loksatta ascribing its story to ABP Mazha while others did not, but this could gain traction. They all convey that the strongman was against the family monopolising politics. "What if members of the Pawar family…" was the tone and tenor of his view. If accurate, it makes a lot of sense.
Over and above that, yet another aspect hovers over such family dominance. That is, alliances, like the BJP-Shiv Sena since 1989, but which went kaput after the 2014 elections to the Lok Sabha from Maharashtra. A couple of years into rule as alliance with the BJP in Maharashtra in 1995, Raj Thackeray scented this crisis of confidence in Assembly constituencies.
He met the shakha cadres without the branch leaders present and heard how in places where the BJP held the turf in the seat arrangement, they were at sea. Even their local party elders were helpless but pretended to be powerful by signing notes to the BJP MLAs. "They have become helpless sahebs," he heard them say. But turf fight within the Thackeray family put paid to his trying to sort it out.
Pramod Mahajan had wanted to provide his party cadre the primacy and had planned to break from the Shiv Sena for the 2009 elections. His logic was arithmetic. If both contested against each other, the sum of the parts was bigger in a post-poll alliance. It infused confidence, a kind of verve in the workers who realised they had a stake to look after.
The cadre was the key, Mahajan realised, even though dynasty had begun to creep into the BJP. If the cadre's enthusiasm flagged, it becomes difficult to keep the party together. The weakening is visible. It is less the ideology but more the dynasty-orientation in the Congress and NCP that has put it on the slide.
Pawar himself never lost a single election, whether direct or indirect, as to the Rajya Sabha where he is currently a member. There was a time when he and his nephew, Ajit Pawar had swapped constituencies, sending the junior to Rajya Sabha.  That's when the family as a political dynasty emerged.
Then came a time when his daughter, Supriya Sule, was sent to Lok Sabha from Baramati, Sharad Pawar's bailiwick. Ajit Pawar has been a long-time MLA, and held the deputy chief minister's office too. Even without that, or prior to that, he had a big say in everything in the Nationalistic Congress Party's affairs. His office in the party HQ was better appointed than the state president's.
Parth Pawar is Ajit Pawar's son, Ajit being Sharad Pawar's nephew. Sharad Pawar had promised to Ajit's father that he would be "looked after properly" and he has. Having the third generation from the same family seems unpalatable. But, there is a typical Sharad Pawar gambit: By this view, was he instigating the cadre to demand that they would forego their future Parth be given the ticket?
Quite likely, for no one can rule out surprises emerging out of the senior Pawar's strategies. When he moves his pawns, the best of his rivals would find it hard to imagine what the endgame could be. That is why his long-time associate, Sudhakar Naik, as a chief minister bristling at excessive superintendence from the boss, decided to play both chess and poke with him and lost.
Going by face value, there is a lot of merit in his argument, of course, yet to be firmed up. When the party is in alliance with another, in this case, the Congress, the cadre where the partner's person holds a post find themselves at a loss in the constituency. Would the ally's nominee hold on to the seat in near-perpetuity? Who would keep him or her close to power centres?
If, however, Sharad Pawar was serious about how dynastic presence in a political party — his own to start with — affects the prospects of workers, then he should get serious and start demolishing them. The state is peppered with them, and he, as a final voice in the NCP, had given tickets to them.
Politics
Ajit Pawar rise in Maharashtra politics has been unstoppable despite being accused of being 'arrogant' and sometimes going against his uncle Sharad Pawar.
Politics
Former state deputy chief minister Ajit Pawar resigned as MLA without proffering any reason and was incommunicado till Saturday morning when he met Sharad Pawar at the latter's residence in south Mumbai
Politics
The senior Pawar had apologised for Ajit's indiscreet remarks earlier too.