Sharad Pawar's allegations based on incorrect information, ATS doing good job: Devendra Fadnavis
Sharad Pawar said earlier on Tuesday that the agency was 'terrorising' Muslim youth.
Mumbai: Maharashtra Chief Minister Devendra Fadnavis came out in support of the anti-terrorism squad after NCP president Sharad Pawar said earlier on Tuesday that the agency was "terrorising" Muslim youth.
"Whatever Sharad Pawar has spoken against the ATS is based on incorrect briefing. So we have decided to send him the correct facts (about recent arrest of suspected ISIS sympathisers). We believe that terrorism has no connection with religion," Fadnavis told PTI.
"The ATS is doing a good job and every political party should back it in the interest of national security....such allegations against the ATS are baseless," he added. Fadnavis, who himself handles the home portfolio, said that ATS had arrested four youths from Parbhani and seized IEDs from them. It had also questioned 30 other youths, but they were let off because they were innocent, he pointed out.
"No youth has been detained illegally. Religious preachers from the minority community too have supported our effort to de-radicalise the youth," the Chief Minister said, adding that in some cases parents themselves contacted police saying their children were doing something wrong, and ATS counselled such youths.
ATS had also successfully brought back some youths who had travelled abroad, misguided by the ISIS, Fadnavis noted. Earlier, Pawar accused the Maharashtra ATS of "terrorising" the Muslim youth "on mere suspicion of being associated with outfits like ISIS". It sparked criticism from the BJP as well as the AIMIM that he was taking an opportunistic stand.
Pawar claimed there were several instances, especially in Marathwada, where youths were picked up by the investigation agency on suspicion and detained illegally.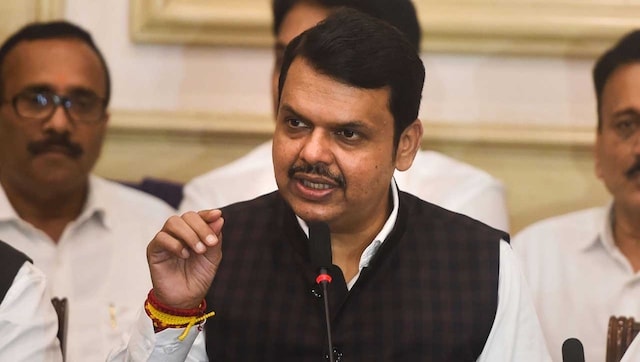 India
The meeting would be attended by top leaders of the state unit including new Deputy Chief Minister Devendra Fadnavis
Politics
Rebel Shiv Sena leader Eknath Shinde said the lists doing the rounds on social media about the ministerial posts are rumours
Politics
Leader of Opposition and BJP member Devendra Fadnavis said that his party is in process to stake claim for the formation of government in Maharashtra and it may take two-to-three days to complete the formalities