Shame! Farmer Gajendra Singh's death at AAP rally is a blot on our conscience
If this isn't a national shame, a collective failure and a blot on our collective conscience, Gajendra Singh Rajput lost his life in vain.
Ten thousand people, including the Chief Minister of Delhi, his entire cabinet and their security guards, members of media and dozens of policemen couldn't save the life of a man in the heart of the capital of India at an event being telecast live to millions of viewers.
Nobody bothered, nobody cared. The show went on; only a life came to an end.
If this isn't a national shame, a collective failure and a blot on our collective conscience, Gajendra Singh Rajput lost his life in vain.
Predictably, collective hand-wringing has started, politicians in their crisp linen shirts with Chinese collars and starched kurtas have begun beating their breasts, blaming their rivals and visiting hospitals, outrage in TV studios will follow, and for a few angry hours tweeple will throw hashtags at each other.
For a few days, a week if he is lucky, Rajput's death will be talked about; his live suicide would be compared with Peepli Live's Naththa or Rajeev Goswami, who set himself ablaze to protest the Mandal Commission recommendations. And then the tragedy vampirism of politicians, media and their followers will end.
But, it is unlikely that in this entire din anybody will ask the right questions about Rajput's death.
Sambit Patra has every right to look grim and mourn that Arvind Kejriwal should have done something to stop Rajput from killing himself instead of continuing with his bhaashan (speech). Yes, he has every right to berate Kejriwal for doing exactly what Patra himself shamelessly attempted: politicisation of the tragic incident.
But, will Patra first ask the Rajasthan chief minister why a farmer needs to go to Delhi and commit suicide in Vasundhara Raje's raj? Dausa, the home district of Rajput, is just an hour's drive from Rajasthan's capital Jaipur. For the past one month, the local media has been continuously writing about the damage to crops in Rajasthan due to unseasonal rain and hailstorm in March. Though Raje was in Japan in March, let's not believe she didn't know.
According to government estimates, 33 districts in the state were hit by calamitous weather; crops in around nearly 21000 villages were destroyed. Girdwari (field report) prepared by district collectors, estimated a crop loss to the tune of Rs 8,57,474 crore in the state. Apart from this 41 people lost their lives.
If a farmer just an hour away from government help is forced to kill himself, shouldn't Patra first be raising questions about Raje government's sensitivity and competence? Shouldn't he be worrying about people in the other 21000 villages?
Kumar Vishwas and Somnath Bharati have the right to wail that the suicide was a suniyojit (planned) act to tarnish his party's image and sabotage the rally. But only a 'sensitive' poet like Vishwas can go the egregious extent of imagining that a father of three children would agree to sacrifice his life just to demean a politician. It is despicable of AAP leaders to claim that a man broke his neck just to spite Kejriwal.
On TV, before he he committed suicide, Rajput was seen holding the AAP party symbol, a jhadoo, and shouting slogans. These are strong reasons to suggest that Rajput was an AAP supporter—if he wasn't, he wouldn't have carried the AAP's symbol to his martyrdom. (Incidentally, it would be worthwhile to find out how and why Rajput had come to the rally, especially on a day when there was wedding at his home.)
Shouldn't Vishwas be asking what were Kejriwal and his entire government doing when the body of one of his supporters was dangling over his head for nearly an hour? "Kisan khudkushi kar rahe hain aur ye sarkar kuch nahin kar rahi," Kejriwal and his cronies alleged from the dais. Look, who was talking!
Instead of leading the anti-Modi diatribe, washing his hands off the responsibility by saying he had exhorted cops to take some action; shouldn't Kejriwal have been leading a rescue operation?
There is a clear law against abettment of suicide, well-defined punishment for those who fail to help a dying man. Everybody who was present at the site and didn't act is guilty of Rajput's death. None of them can escape legal and moral culpability for this political homicide.
And for those who are playing petty political games, trading charges, trying to score some quick points, there should be just one message: go hang your head in shame.
Find latest and upcoming tech gadgets online on Tech2 Gadgets. Get technology news, gadgets reviews & ratings. Popular gadgets including laptop, tablet and mobile specifications, features, prices, comparison.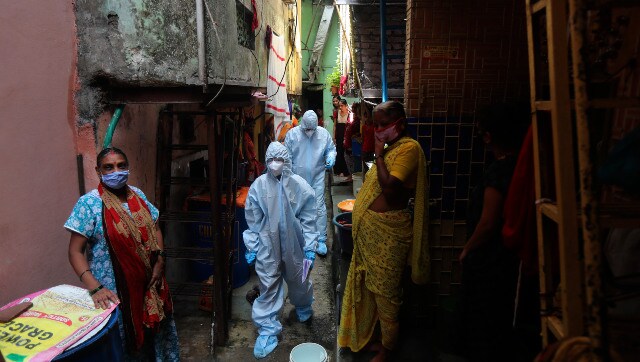 India
According to the govt's 'Delhi Corona' app, currently only 2,783 of the 15,438 beds dedicated for COVID-19 patients in private and govt hospitals are occupied
India
Coronavirus LIVE Updates: The BMC on Tuesday said that a serological surveillance for COVID-19 infection was commissioned by NITI-Aayog, Municipal Corporation of Greater Mumbai and Tata Institute of Fundamental Research.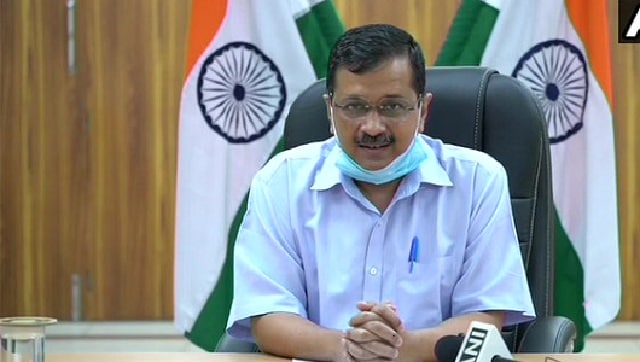 India
The chief minister said all beds in such hotels, which were attached to hospitals in the last few months, have been lying vacant for many days