Shaktiman's death: If I am found guilty, cut my leg says MLA Joshi
Police horse 'Shaktiman', which suffered multiple fractures on its hind leg during a BJP protest in Dehradun triggering widespread outrage, died on Thursday after battling infection and other complications for over a month.
Dehradun: Police horse 'Shaktiman', which suffered multiple fractures on its hind leg during a BJP protest in Dehradun triggering widespread outrage, died on Thursday after battling infection and other complications for over a month.
"The horse passed away at 5.30 pm. He was suffering from medical-related complications. The exact cause will be known only after post-mortem," IG Garhwal Sanjay Gunjyal said.
Shaktiman's story stirred many across the country after it was seen in television visuals taking multiple blows and dragging its broken, mangled limb in excruciating pain during the protest on 14 March.
The 13-year-old didn't respond well to a prosthetic leg brought from the US, doctors said. It spent the past few weeks at the police lines in Dehradun. It was a well trained horse and part of Uttarakhand Mounted Police for years. It had participated in several parades.
"Shaktiman was injured on 14 March after which we had to operate on him. He was later fitted with an artificial leg. But he was unable to fully recover from an infection," SSP Dehradun Sadanand Date said.
BJP MLA Ganesh Joshi, accused of instigating the brutal attack on the horse, said, "I am very sad. I was not at fault, not even 0.1 per cent. If I am found guilty, then cut my leg."
The lawmaker was arrested and later let off on bail last month.
In a sharp reaction, Union minister Maneka Gandhi said, "Shaktiman was a police officer on duty and the person who put him through so much pain and ultimately killed him should be arrested for killing a police officer."
"Horses should no longer be part of our police system," she said, adding,"They serve no purpose and in every crowd engagement they are at the mercy of any vicious person who is too cowardly to do anything but injure the defenseless animal".
Expressing shock over the demise of the horse, former Uttarakhand Chief Minister Harish Rawat said,"It was a brave soldier of Uttarakhand and died while performing its duty."
The horse had lost its leg after it was brutally beaten during clashes between BJP protesters and the police on 14 March.
"Though the artificial limb was put on Shaktiman, it was not working well and he was putting his entire weight on the other leg. That is why the infection spread. Today also a lot of care was taken and about eight doctors attended to the horse. It is sad that we could not save him," R S Meena, IG Law and Order, Uttarakhand, said.
Across the country, people have stood by Shaktiman and have demanded that action be taken against the BJP MLA.
Many had argued that Shaktiman should be euthanised because of the pain and discomfort as he struggled to get used to his prosthetic leg.
Rawat said at one stage in recent weeks it appeared that the horse was getting well and trying to stand.
Shaktiman was dragged into a raging political row in the weeks before Uttarakhand was placed under President's rule, a decision challenged by Rawat in the Uttarakhand High Court.
The BJP had then attacked the Congress accusing it of using the horse to target its lawmaker and to try to keep him away from assembly proceedings and possible voting.
BJP's Shaina NC said this was not an issue to be politicised. "It is the loss of life of an animal," she said, adding animal lovers across the country feel that a wrong has been done. "I think we all need to own this up at our own end," she said.
The state BJP chief Ajay Bhatt accused the Congress of politicising the issue to target the BJP and defame its MLA.
Animal rights activist Gauri Maulekhi said, "Shaktiman died the same day when it was attacked and its leg broken. Horses with such weight have very little chance to live on three legs. We were mentally prepared for this but political parties are playing blame games."
Neha Joshi, the BJP MLA's daughter, claimed many television channels have proved that her father did not harm the horse in any manner. "He has regretted the incident involving the mob," she said. The BJP MLA is out on bail.
Claiming that Shaktiman was essentially killed the day his leg was broken, Peta India called for strengthening laws to save other animals from similar cruel deaths.
"Our equine veterinarian always warned his quality of life would be forever damaged and he may not live.
"We urge the government to act fast to ensure other animals are spared from cruelty and horrific deaths by strengthening the current weak penalties for cruelty to animals," it said in a statement.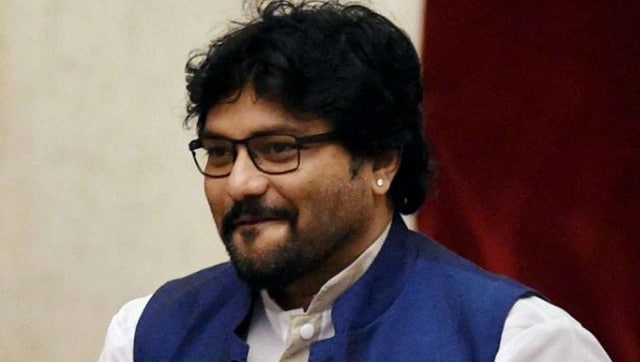 Politics
Supriyo had differences with BJP since the day he was dropped as a Union minister
Politics
Bhabanipur will go to the polls on 30 September and the results will be declared on 3 October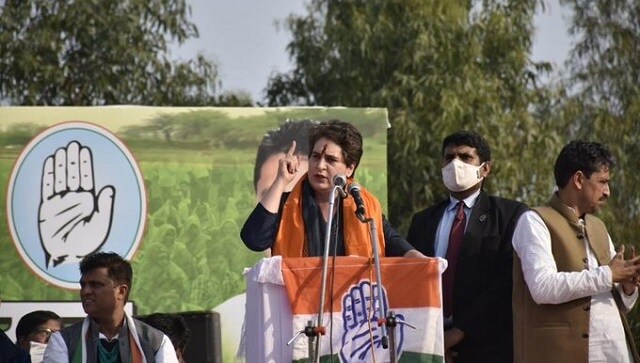 Politics
Her attack on Adityanath came as on this day, last year, the horrific Hathras incident took place in which a young Dalit woman was raped by four men.