Shahabuddin jailed, alcohol ban lifted: Win-lose situation for Bihar CM Nitish Kumar
Bihar Chief Minister Nitish Kumar has reasons to celebrate and, at the same time, sulk today.
Bihar Chief Minister Nitish Kumar has reasons to celebrate and, at the same time, sulk today. A day after the Indian Army made their covert surgical strike in Pakistan-occupied Kashmir public, one would expect the topic would be the talk of the town on every channel and newspaper. But, on Friday, cameras shifted focus on Bihar as two important newsbreaks took away the thunder from the Narendra Modi government.
Newsbreak #1: The Supreme Court on Friday cancelled the bail of controversial RJD leader Mohammad Shahabuddin. The SC directed Shahabuddin to surrender and asked the Bihar government to take steps to take him into custody forthwith.
Newsbreak #2: The Patna High Court struck down the liquor ban imposed by the Nitish Kumar administration in April. A high court bench, after hearing a petition against the ban, termed it "illegal".
The two developments come as good and bad news for the Bihar chief minister. Here's why:
Liquor ban quashed
The Patna High Court, in a rather surprising ruling, struck down the blanket ban on alcohol in Bihar imposed by the Nitish Kumar government and termed it "illegal". This is a huge blow to Nitish. The chief minister's pet project, the plank that made him sail through the doubled-edged Bihar Assembly election, prohibition in Bihar was both criticised (by Opposition and tipplers) and applauded by several across the nation.
Liquor prohibition has been a major poll plank among political parties and their leaders, especially in 2015 and 2016 during the Assembly election season. After Kerala, Tamil Nadu and Bihar, now Uttar Pradesh (set to go to the polls early in 2017) is gearing up for many rallies promising a ban on alcohol. Since the rural population, especially the women, are so sick and tired of a drunk man in the family, it works when a politician comes bearing the good news of a sober household. Nitish made this a reality in Bihar. In fact, detractors were critical of his decision saying that the move, which was dubbed as a political one, will drain the state coffers.
When Nitish first placed ban on alcohol as a poll agenda in the run up to the Bihar election, speculations were abound. How is total prohibition possible? How will the chief minister manage to fill the huge gap created by the lack of liquor revenue? How will Nitish prohibit the sale of illegal or spurious liquor (it's a fact that when you ban the sale of something, the illegal replacement floods the market)? But the Nitish Kumar government was able to tide over all the hardships and doubts and prohibition was successfully imposed that eventually showed results.
The police crime statistics in Bihar backs Nitish's claim that crime rate has come down by about 27 percent since imposition of total prohibition in the state in early April. Crime figures compiled by state police headquarters reflect slide in heinous crimes like murder, kidnapping for ransom, rape, dacoity, arms act, atrocities against women and Scheduled Castes and Scheduled Tribes and riots among others during as compared to last year's data.
Murder cases fell from 276 in April 2015 to 206 in April 2016, a decline of 25.36 percent, Additional Director General of Police (Law and Order) Alok Raj, who is the nodal officer for enforcement of prohibition, told PTI. The police headquarters have compiled the figures on the basis of reports submitted by respective SSPs and SPs of districts following the prohibition. As per the data, a total of 12 persons were kidnapped for ransom in April 2015, while the number declined to one in April this year. The number of rape cases fell from 112 to 59 in April this year, a decline of 47.32 percent.
Asked whether prohibition alone was the reason for decline in the crime graph, the ADG said, "Prohibition and pro-active policing have been major contributors for decline in the number of criminal cases in April this year."
Nitish got an extra pat on his back for daring to make prohibition a reality with its main ally in the state — Lalu Prasad Yadav's RJD — a party that never supported the blanket ban on liquor. The Telegraph in this article, dated 5 May, 2016 said:
"RJD boss Lalu Prasad, who has officially supported prohibition, misses no opportunity to oppose it in private conversations. He revealed on the condition of anonymity that he had advised Nitish and his aid, Prashant Kishore against prohibition when the duo met him ahead of imposing it."
The prohibition plank was not just a good governance tool. It was a politically calculated and calibrated move. The liquor ban would also push Nitish as a front-runner for the 2019 Lok Sabha battle. An ideology-driven, old-school politician, Nitish probably does not want to ride on a media-driven campaign, like Delhi Chief Minister Arvind Kejriwal. Nitish rather chose a more conventional method. In search of an ideological plank, the JD(U) chief wanted an issue that would hammer his way all the way to the 7 RCR. Sreemoy Talukdar argued in this Firstpost piece that Nitish's prohibition on alcohol was driven by ambition:
"He has a two-pronged strategy. In calling for a RSS-mukt Bharat, he wishes to generate heat by challenging India's currently dominant politico-ideological force. This is an interesting move but still at a very early stage. Two, to position himself as a social reformer he has sought to make Bihar a dry state, jumping on to the bandwagon of prohibition — an idea of dubious effectiveness that still retains immense currency."
Nitish's plan was perfect till he overdid it.
In August 2016, the chief minister amended the existing Bihar Prohibition and Excise Bill, 2016, and proposed that the state government could prosecute a woman if her husband secretly consumed alcohol — even without her knowing it. The amended bill said that it must be presumed that every adult member of the family is in the know if someone is drinking, making, selling or distributing alcohol in "one's premises".
According to reports, the draconian changes in the new bill was circulated before the opening day of the five-day Monsoon Session, for feedback, and has already been cleared by the Nitish Kumar Cabinet. The bill also sought punishment for liquor advertisements in the media and social media with a jail term of five years, a Rs 10-lakh penalty or both.
"Charity begins at home. If we are making a law, then we should unanimously pass a resolution from here itself. The message of unity in the form of a resolution that we will neither drink and nor promote drinking should go out to the people," Nitish reportedly said.
This was a bad move. Let's give Nitish the benefit of the doubt and presume that he had an honest intention at heart when he proposed and imposed prohibition. It even did some good to the society at large. But penalising on presumption was draconian and excessive. In the new bill, all sections were made non-bailable, where only courts can grant bails and not police stations. If the bill were to come into effect, only special courts would have had the authority to try cases related to violation of the Bihar Prohibition Law.
The high court didn't just strike down the law, it termed it "illegal."
Shahabuddin sent back to jail
On 7 September, RJD leader and former MP Mohammad Shahabuddin with a string of convictions to his name was granted bail by the Patna High Court in a murder case. Three days later, the tainted leader walked free from prison after 11 years, staging a massive show of strength and also challenging Nitish, who was credited with ending the gangster-turned-politician's reign of terror.
However, on 16 September, Chandrakeshwar Prasad of Siwan, whose three sons were allegedly murdered at the behest of Shahabuddin, moved Supreme Court seeking cancellation of bail. Bihar government also moved the Supreme Court.
On 30 September, Supreme Court set aside Patna High Court order, and cancelled Shahabuddin's bail in the 2014 murder case of Rajiv Roshan, sending the Siwan MP to prison again.
This could brighten Nitish's day. On the day that the Bihar chief minister's pet project was stayed, another court gave a reason to the chief minister to rejoice. And here's why:
The bench said Shahabuddin shall be taken into custody forthwith and be sent back to Bhagalpur jail. "The state government shall take all steps to comply with the orders of the court," it said. The court has also asked for speeding up the murder trial against the gangster-turned-politician.
Forty-nine-year-old Shahabuddin, whose crime record goes back to 1986, was hand-picked by Lalu in 1990 to tap Muslim leaders and escalate a Muslim-Yadav combination. MLA in 1990 and 1995, four times MP between 1996 and 2004, Shahbuddin won on RJD and Janata Dal tickets till he was barred from contesting elections following his conviction in the 2007 murder case.
With Nitish coming to power and his obsession with restoring law and order situation in Bihar, Shahabuddin's wings were clipped. In November 2005, Shahabuddin was put behind bars for 18 cases of murders, extortion and under the Arms Act. After his release earlier in September, Shahabuddin made it clear, that just because Lalu and Nitish have forged an alliance despite their differences, he will still not consider the latter as his boss. "My supporters will teach (Nitish Kumar) a lesson in the next polls," Shahabuddin had told reporters after his release.
Shahabuddin's release deepened fault-lines between Lalu and Nitish, who spent months convincing their detractors that the RJD-JD(U) combine was not an alliance of compulsion (even though the truth was something else). Shahabuddin called Nitish, "a chief minister of circumstances". Before that the Siwan MP lampooned the chief minister by saying that Nitish cannot get more than 20 seats on his own. "Mandate to Madhu Koda ko bhi public ka mandate tha (Even Madhu Koda had public mandate)."
Talking to reporters from his residence, the Siwan strongman, according to The Times of India, said: "Nitish has never been a mass leader; he cannot win even 20 seats on his own. My party is definitely a part of the government, but RJD boss Lalu Prasad was, is and will remain my leader. Madhu Koda (also) became the CM because of circumstances, and so is the case with Nitish."
Only after such intrepid public barbs, Nitish understood the full import of his mahagathbandhan of convenience with Lalu. The speculation just after Shahabuddin's release was if Nitish couldn't pressurise Lalu to rein in Shahabuddin, it would send an unmistakable message that he has been held to ransom by a rogue ally. With Shahabuddin's release, Nitish's hold on the current government was questioned. Can a chief minister, who cannot be his own man, in his own state, hope to play a prominent role outside it?
The Supreme Court order of Friday just made Nitish's day.
The Shahabuddin spectacle robbed Nitish of even "the fig leaf of morality that he had tried to retain."
We cannot yet say what this mix of news will mean for Nitish. The day his pet project was tanked and temporarily his 2019 dreams dashed, another court gave the Bihar chief minister a reason to be happy. Nitish can still hold his head high and cruise ahead with his 2019 ambitions as the leader who does not compromise on law and order. For a seasoned and an astute politician like Nitish, finding a poll plank is not very difficult.
We, however, are being presumptuous in commenting that the alcohol prohibition is done and dusted. Nitish could just revive it.
With inputs from agencies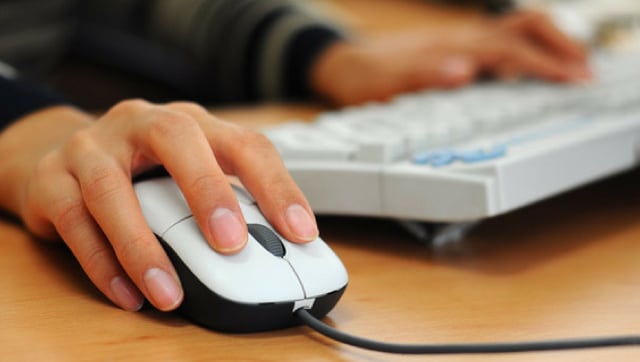 India
Conducted by Bihar Public Service Commission (BPSC), the hiring drive aims at filling 138 vacancies based in the Audit Directorate
Entertainment
The SCBA Chief, in a letter to Raveena Tandon, said that the oxygen cylinders will be utilized to save the lives of its members and their families who are unable to get admissions in hospitals.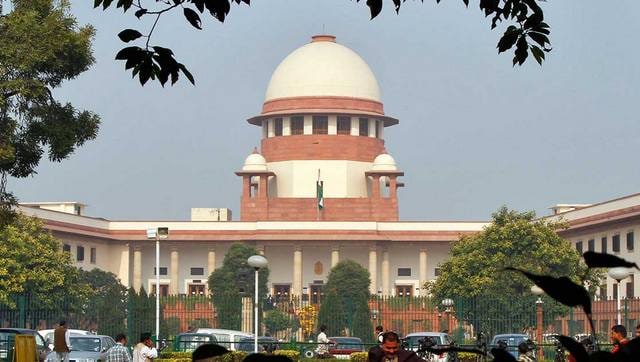 India
A Bench of Justices DY Chandrachud and MR Shah also said that West Bengal's law has failed to include valuable safeguards for homebuyers