Shah Faesal set to join politics: Fresh from slick virtual world, real political terrain in Kashmir will test mettle of former IAS topper
Shah Faesal became the first Muslim to top the civil services in 2009, but his performance in grassroot politics will see many a test.
Shah Faesal became the first Muslim to top the civil services in 2009, but his performance in grassroot politics will see many a test.

Shah Faesal hasn't shared his future plans for now but thhere are indications that he might join the National Conference.

Shah Faesal's success in the civil services was often compared to Hizbul Mujahideen commander Burhan Muzaffar Wani to motivate youth to join the mainstream.
In Kashmir, aspirations of people often get lost in the din of conflict. Even if people get to chose their representatives, they do not have much choice. After all, how can a 70-year-old politician, desperate to cling on to his chair, connect with a 20-year-old protesting on the streets? There are hardly any youth leaders especially in the Valley who can claim popularity in both virtual space and outside of it. Those who command a following in the virtual space fail to mobilise a cadre of hundreds on the ground and those who have cadre in towns and villages fail miserably to connect with tech-savvy younger generation on social media.
So when Shah Faesal, who become the first Muslim to top the Indian Administrative Service exam in 2009, resigned to join mainstream politics in protest against the killings and lack of "sincere reach-out" by New Delhi, it automatically puts him in the category of people who can excel in the virtual world but could fail miserably in grassroots realpolitik. Nevertheless, his decision to join the electoral fray infuses fresh air in the rotten mainstream politics of Jammu and Kashmir.
Faesal outlined the reasons for his quitting in his Facebook post. His decisions don't seem to be primarily aimed at Kashmir but also a lack of credible face who can represent Indian Muslims without wearing a skullcap or sporting a flowing beard.
"To protest against the unabated killings in Kashmir, and lack of any sincere reach-out from the Union Government; the marginalization and invisiblization of around 200 million Indian Muslims at the hands of Hindutva forces reducing them to second-class citizens; insidious attacks on the special identity of the J&K State and growing culture of intolerance and hate in the mainland India in the name of hypernationalism, I have decided to resign from Indian Administrative Service," Shah wrote on Facebook.
"When it comes to talking about lynching in mainland India it has been something which has disturbed me. You can't imagine 200 million people they getting marginalized and a certain kind of systematic violence being perpetuated against them. As a civil servant who may not not necessary relate to them but it is how the system relates me with others. I may not necessarily look at myself as a Muslim officer but I have seen the system sees me as a Muslim officer. So it is important for me to relate to the suffering of the larger community. And I think when the lynching's happened it did create a lot stress," Shah said.
Jammu and Kashmir has, by one estimate, close to 60 percent population who are young. Faesal's decision to quit will certainly have a ripple effect to attract a sizeable chunk of youth towards mainstream politics. For decades, the primary focus of Kashmir parents was to push their children into medicine and engineering fields. After Faesal, just 11 days short of his 27th birthday, topped the IAS, the small coaching centres for IAS aspirants were filled with local boys trying to find out ways to follow in his footsteps. Until that time, few students in the valley opted for civil services.
His success was recently celebrated by many television news channels who used split screen effect to compare him with the Hizbul Mujahideen commander Burhan Muzaffar Wani, telling viewers that he was the role model for Kashmir's younger generation. That primarily become the reason for social media warriors to often target Faesal for being a "collaborator". But, on the ground, he remained a popular officer, although there is nothing much one can attribute to him as his contribution towards the society as a babu.
Born in Sogam-Lolab of Kupwara district in north Kashmir on 17 May, 1983, Faesal's father, Ghulam Rasool Shah, was a government school teacher, who was killed on 3 July, 2002, by unidentified gunmen in his village when Faesal was preparing for Common Entrance Test.
Before announcing his decision to quit bureaucracy, Faesal co-authored an article in The Indian Express, in which he described the ongoing crisis in Kashmir as an "asymmetric war", blaming New Delhi for pushing Kashmir's younger generation to fight the Indian state.
"If he would have joined Hurriyat Conference, after ten years he would have become Syed Ali Shah Geelani, but then there are no youth leaders in Hurriyat because you have to go to jail every month or be there for decades which he can't afford," Marfaat Ahmad, a political science student at Kashmir University said.
Faesal hasn't shared his future plans for now. In an interview with the BBC, he hinted that he was going to join the mainstream politics. He will not float a separate political party and is likely to join the National Conference, according to some reports. Although National Conference chief Omar Abdullah tweeted on Wednesday welcoming the former bureaucrat "to the fold", in another tweet he clarified that he didn't mean the National Conference.
Actually I welcomed him to the fold of politicians. His future political plans are his to announce. https://t.co/y5FkD8ZTWE

— Omar Abdullah (@OmarAbdullah) January 9, 2019
"Till today we were used to seeing top officers few days before their retirement hinting at joining politics. This is change. It is a brave decision," senior journalist and political analyst Mohammad Sayeed Malik, said.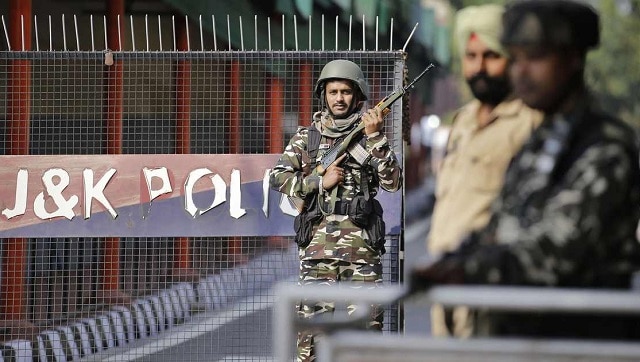 India
Ahmad, who is the BJP district general secretary for Baramulla and in-charge for Kupwara district, is safe, a police official said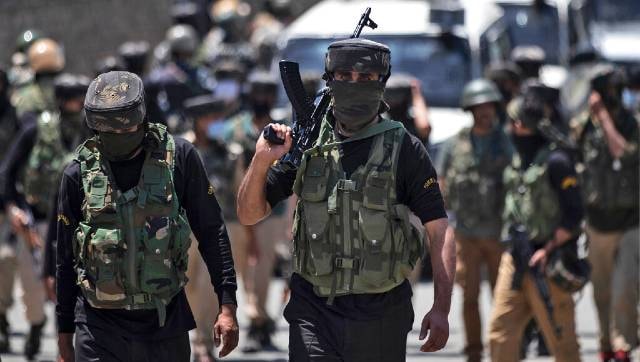 India
While security forces were engaged in an operation in the Hadipora area of Shopian district, a second gunfight broke out at Semthan in the Bijbehara area of Anantnag district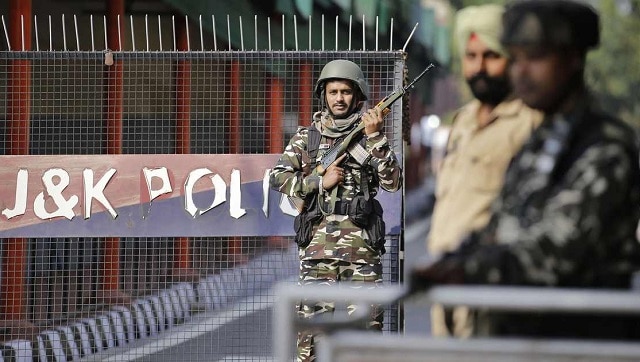 India
BDC member Reyaz Ahmad and his security guard Shafat Ahmad died on the spot while a civilian sustained injuries in the attack by the militants outside the municipality office in Sopore, a police official said