Set history free: It doesn't belong to Cong, CPM or RSS
History has become a battleground for Left, Right and Centre, instead of being a source of wonder and amazement for our young.
By Sagarika Ghose
Ah, history. Once the Queen of the Humanities, now a candidate for a political party. "Akbar was a 16th century Nehru," says the Nationalist School of History.  "The freedom movement was a triumph of workers and peasants movements,"  says the Subaltern School of History. "Vivekananda was a Hindu icon", says the Sangh Parivar school. "No, he was a thinker of modern India," says the Nationalist School. "No, he sold out to the Hindus," say the Marxists. The RSS and Hindu Mahasabha had no role in the freedom movement, say the Leftists. Wrong, shout the Rightists. KB Hedgewar, RSS founder, was a follower of Tilak and his associate Appaji Joshi was even a  Congress member in Nagpur.
But is history itself a member of the Congress? Or is history a card-carrying member of the CPM? Or is history to function as an  RSS swayamsevak?
The quiet death of history is one of the saddest casualties of modern India. History as the greatest story ever told, history as the passionate unfolding drama of events and people, history as the colourful repository of memory, folk tales and social change, has ceased to exist. Death has happened by politicisation. Death has happened by academic feudalism. Death has happened by the sheer cussedness of rival camps refusing to create a dialogue and come together to write history that will captivate the young.
The politicisation of history, both by Left and Right, by Nationalist and Subaltern, has meant that history is no longer written for the young but to please party bosses. History's not taught as a treat for undergraduates but as a mantra handed down by senior dadas who control departments and lay down the acceptable line.
History is not discovered and debated by newer generations. Instead history has become a subject mired in farcical political controversy. Babur, Shivaji, and Rama have been made into modern day BJP, Congress or NCP politicians.
AK Ramanujan's essay, Three Hundred Ramayanas: Five Examples and Three Thoughts on Translation, has recently been withdrawn from the Delhi University curriculum. In fact Paula Richman's Many Ramayanas, an exotic and lively volume of how different cultures interpret the Ramayana, has been shockingly withdrawn from the market by OUP.
The Bhandarkar Oriental Research Institute was ransacked simply because it is supposed to have helped James Laine write his book on Shivaji: Hindu King in Islamic India. Wendy Doniger's fabulously detailed work The Hindus: An Alternative History has been attacked. The Mughals, whose lives and personalities should have been re-created afresh for newer generations, are considered politically controversial. But why just blame the perpetually affronted cultural Right?
For years Leftists have dominated history-writing and practiced academic feudalism. Academic czars of the nationalist and secular schools presided over history departments across the country and allowed only Congress-friendly history to be written. Modern India was presented as the story of Congress leaders or of Nehru and Gandhi. Akbar's state religion Din-i-ilahi was seen as an equivalent of state secularism.
As a backlash, Sangh ideologue Nanaji Deshmukh came up with a set of guidelines on banning "anti Hindu" textbooks. MP-based NGOs like Ekalavya, who published a version of history unacceptable to the Sangh, had copies of their textbooks burnt in 1992 on the streets.
Why should Three Hundred Ramayanas be considered so offensive? It is an article that simply provides translated versions of the Ramayanas that exist across India. In one version, Indra is said to have the "testicles of a beast", in another Sita is presented as Ravana's daughter, in another there are translated lines such as "may you be covered by a thousand vaginas." The VHP and Bajrang Dal may consider these obscene and blasphemous but in the folk, adivasi and regional versions of the Ramayana, these are lines designed to convey passion and aestheticism, not insult.
Continues on the next page

Regional interpretations of Ramayana have always varied between regions. For Valmiki Rama was a god in the shape of a man, but for poets like Michael Madhusudan Dutt, who wrote Meghnad badh Kavya, the killing of Meghnad, the son of Ravana, while he was unarmed and mediating, casts doubts on the heroes of the Ramayana. Sita has been seen by many writers as a woman wronged: Paula Richman has said, in fact she was even an ideal example of a single parent, who was banished into the forest with her children!
But why do Rama or Akbar or Shivaji or Vivekananda have to be imprisoned in current politics, anyway? To agitate because figures from history or the epics don't conform to political manifestos, to feverishly burn and destroy books, to attack libraries and museums because history does not conform to the present, or answer to political needs is not just bizarre and absurd, it's doing a horrifying injustice to younger generations who need to read texts and books and poems and literature and form their own conclusions and interpret folkloric and historical figures according to their own imagination!
The young need a great book on Akbar, in the tradition of Bamber Gascoigne's masterly tome, The Great Mughals. The young need a great exciting intellectually stimulating book on the Ramayana which draws on all tellings and retellings, which brings alive the epic, which makes exciting reading for young scholars. Political goon squads waiting to burn books because their political "gods" have been insulted must be called off by their respective political parties, both of the Left and Right. Most of all, India's eminent historians have to come out of their ghettos and their academic feudal castles and do their duty by India's young.
Eminent historians: set History free! Indian state: disinvest from history! Unshackle it from political parties. Let the clear light of day flood into universities that are dark enclaves of thought policing. Let the czars of history not be so threatened by young talented scholars who challenge the Nationalist school or the Leftist school or the Marxist school or the Hindu school or the RSS school.
Let there be a dialogue between all schools of history and let's end the bitter camp rivalries as a duty to young citizens of India. Let the best historians shed their ideological baggage and write the captivating history that the young need to learn without worrying about whether they will be bashed up or lose their Rajya Sabha nomination or be bumped off the Padma list. Historians should stop being political activists because the truth about the past is too precious to lose.
Akbar's religious dilemmas, Rama's torment over his wife, Vivekananda's struggle to find god, Shivaji's chequered career, all these need to be brought alive, humanised, made exciting and readable for the young Indian. History is and should be a dazzling and passionate adventure, not a dreary repetition of the party line couched in impenetrable prose.
Sagarika Ghose is Deputy Editor, CNN-IBN
Subscribe to Moneycontrol Pro at ₹499 for the first year. Use code PRO499. Limited period offer. *T&C apply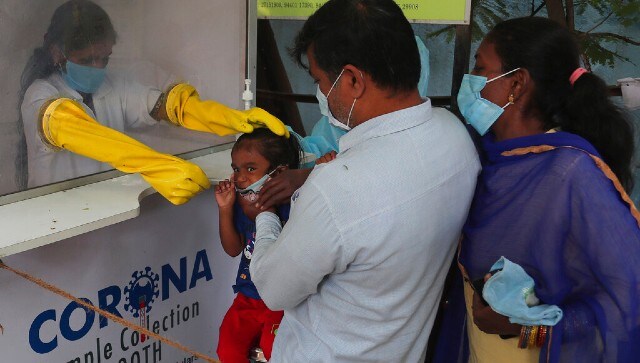 India
It is important to reiterate that the argument of 'natural herd immunity' remains largely a thereotical one, and cannot be relied on to mitigate the disease, especially with millions of vaccine doses ready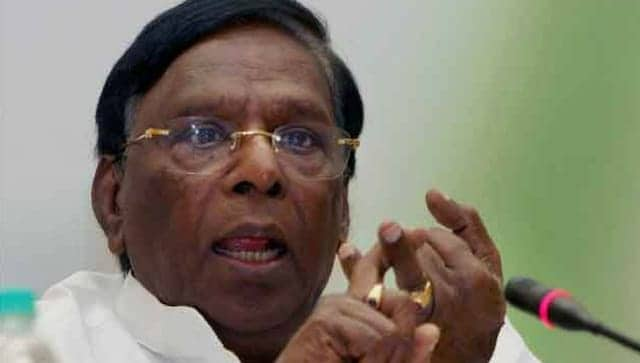 Politics
With the collapse of the Puducherry government, the Congress has lost its second government in a year after Madhya Pradesh
Politics
A floor test on Monday will decide the future of Narayanasamy's government, barely two months before the Assembly polls in the Union Territory are scheduled to be held