Sen vs Bhagwati: Do Rahul or Modi even listen to them?
India's politicians have a clear preference for the bureaucrat-economist, rather than academic economists.
Amartya Sen, 79, and Jagdish Bhagwati, 78, are the most celebrated Indian economists of their generation. And deservedly so. Their early genius and subsequent body of work over decades put Indian economics on the global map. But are they the most influential economists of their generation, at least in the Indian policy space? If you have been watching television over the last week, you are not to blame for getting an exaggerated sense of their influence. The fact is that the most influential Indian economist (in the real world of policymaking) from the generation of Sen and Bhagwati is a certain Manmohan Singh, 80. All three were roughly contemporaries as students at Cambridge in England in the early 1950s.
The fact also is that in India, unlike say America, Government-employed economists have exercised far greater influence on economic policy than their academic peers. Manmohan Singh's extraordinary versatility ensured that he was both a prominent supporter of the socialist economics pre-1991 (he was Chief Economic Advisor, Finance Secretary, RBI Governor and Planning Commission Chief in the 1970s and 1980s) and the father of free-market economics post 1991 (as Finance Minister and Prime Minister). He performed the kind of successful double-act that would be the envy of the ideologically-polarised world of academia.
India's politicians have a clear preference for the bureaucrat-economist, rather than academic economists. Sen's support for the UPA's Food Security Bill is as unsolicited as his criticism of Narendra Modi. Sen was not consulted on the drafting of the Bill. Even his protg and co-author Jean Dreze had serious disagreements with the draft Bill. That man-in-charge of devising the Bill was N.C.Saxena, a retired IAS officer with a specialization in economic policy. For the Congress first family, the force behind welfare-oriented policy, an endorsement from Amartya Sen matters little. It is an endorsement from the electorate that is the big prize.
If the Sonia Gandhi-Rahul Gandhi duo were seriously listening to Sen, the country's education and health systems would not be in such a shambolic state. Both sectors have been left largely untouched by any wind of change. Unsurprisingly, most of India's critical human development indicators (and not simply Gujarat's) are at Sub-Saharan African levels.
Jagdish Bhagwati made a name for himself by opposing India's socialist policies at a time (in the 1960s and 1970s) when it was hardly fashionable in the profession. But no one heeded his advice until a severe macroeconomic crisis struck India in 1991. Even then, it was Manmohan Singh and a set of bureaucrat-economists like Montek Singh Ahluwalia and C.Rangarajan who led the change on the ground. Twenty years later, Bhagwati's support for Narendra Modi's "Gujarat Model" is as unsolicited as Sen's support for the Food Security Bill. If Bhagwati was really an intellectual mentor to Modi, the Gujarat Chief Minister would be a much more vocal supporter of privatization than he is. He would also refrain from making the occasional populist noise like about banning futures trading in agricultural commodities. In any case, Modi leans for advice on economic issues on his chosen bureaucrats in Gujarat. For example, his Industries Commissioner Maheshwar Sahoo, an IAS officer, is the brain behind his successful land acquisition programmes.
When academic economists have felt a serious urge to make a difference to policy, they have joined Government, like Kaushik Basu did in 2010 and Raghuram Rajan did in 2012. Somewhat like Sen and Bhagwati, both Basu and Rajan -- of a different generation -- made a big name for themselves as academic economists in America. But unlike Sen and Bhagwati, they plunged into the rough and tumble of Government and policymaking.
Wading into the political debate in a General Election year has earned both Sen and Bhagwati a lot of free publicity courtesy a news hungry media. It will propel the sales of their new books (possibly their last hurrahs on India), India: An Uncertain Glory (Sen and Dreze) and India's Tryst with Destiny (Bhagwati and Panagariya). But don't buy for a minute any theory about their extraordinary influence on Rahul Gandhi or Narendra Modi. India's politicians, always pragmatic, prefer the advice of their equally pragmatic bureaucrat-economists rather than the wisdom from the ivory tower. Just ask Manmohan Singh.
Find latest and upcoming tech gadgets online on Tech2 Gadgets. Get technology news, gadgets reviews & ratings. Popular gadgets including laptop, tablet and mobile specifications, features, prices, comparison.
India
Nepal must be made aware of the costs involved in pulling away from the partnership and allowed to reset ties.
Politics
This comes in the backdrop of a heated debate that reportedly ensued at a closed-door meeting of Congress Rajya Sabha MPs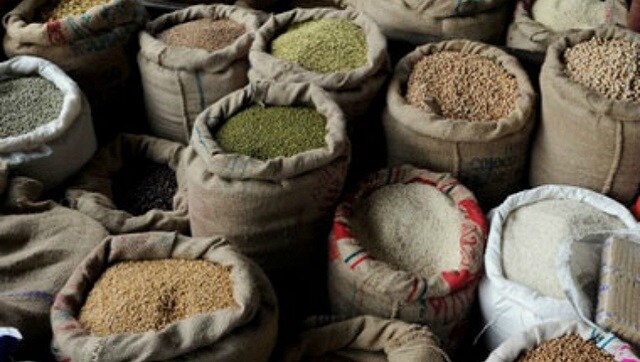 India
The food minister said that the responsibility to identify beneficiaries under the National Food Safety Act rests with state governments