Seeking further inroads in North East, RSS chief Mohan Bhagwat pitches for 'diversity and acceptance'
Targeting the population of the North East, the Rashtriya Swayamsevak Sangh (RSS) mega rally on Sunday aimed to project the Sangh as an organisation which accepts diverse cultures.
Guwahati: Targeting the population of the North East, the Rashtriya Swayamsevak Sangh (RSS) mega rally on Sunday aimed to project the Sangh as an organisation which accepts diverse cultures.
The Luitporia Hindu Samavesha, organised by RSS at Khanapara ground in Guwahati, saw participation from various tribal leaders from across North East, BJP ministers and other dignitaries from the region.
As many as 40,000 RSS volunteers attended the rally. They performed shakha exercises in the morning until the arrival of RSS chief Mohan Bhagwat, which was followed by a rendition of RSS prayers and Luitporia Hindu ami, an anthem of the North Assam RSS unit, which translates to "we are the Hindu of Brahmaputra valley".
Inviting people to learn about the practices of the Sangh, Bhagwat said, "The Sangh's strength is not to scare anyone or dominate anybody, it is for social causes. Don't just remain a spectator, or a sympathiser, try to come down and learn the culture of the Sangh. Mothers and sisters need to send their sons to the shakhas so that they can understand our vision."
The RSS rally comes ahead of the elections in three North East states — Tripura, Nagaland and Meghalaya — scheduled for February. The Bharatiya Janata Party (BJP), Sangh's political arm, made inroads into the North East in 2016 with a victory in Assam.
BJP MLA from Hojai constituency in Assam, Shiladitya Dev, said, "If anyone can save Assam right now, it is the RSS. It is a national, cultural organisation which has the discipline to conduct a congregation of this massive scale. I invite all Opposition parties and groups to come and see what the RSS really is."
Addressing the gathering, Bhagwat said the goal of RSS is to bring the country back to its feet. "It is not a selfish or conservative motive. There is a need for it. Around the world, humanity has tried many things for world peace over the past 2,000 years, but they have failed. They need a new route and India will provide that new path for the people. India has been doing so since millennia," he said.
"As a nation state, we have the right to provide enlightenment to the struggling world. The time is ripe for it. It may seem difficult and impossible to some, but with efforts and self-discipline, we can achieve these goals," Bhagwat added.
While the tribal leaders from the North East and other local leaders were seated on the dais along with Assam chief minister Sarbananda Sonowal and Assam minister and BJP convener for the North East Democratic Alliance (NEDA) Himanta Biswa Sarma, BJP general secretary and in-charge for North East Ram Madhav, dressed in RSS uniform, was sitting among the spectators.
Highlighting the country's diversity, Bhagwat said, "Accept and respect all diversity. This is how human life is accomplished… Sujala suphala malayajashitala… was how abundant out motherland was. This made us open and broadminded, which led us to welcome more and more people; nature protected us and blessed us with abundance." Veteran Assamese actor Pranjal Saikia, who was among the spectators at the rally, said Hindutva is a culture and not just a religion.
Speaking about his participation in the rally, Tarani Kanta Singha, titular king of the erstwhile kingdom of Mayong, a village near Guwahati said, "RSS and its affiliates have taken up the initiative to secure the Hindu culture. Hindutva should be protected, and that is why I came here to understand more about their mission and vision."
Chandrani Sinha and Urmi Bhattacharjee are Guwahati-based writers. Both are members of 101Reporters.com, a pan-India network of grassroots reporters.
Find latest and upcoming tech gadgets online on Tech2 Gadgets. Get technology news, gadgets reviews & ratings. Popular gadgets including laptop, tablet and mobile specifications, features, prices, comparison.
India
The incident could be due to the demolition of a makeshift hut used by local volunteers who guard the inter-state border near Mizoram's Vairengte, the Kolasib district deputy commissioner said
India
Esther hails from College Veng in the Lunglei district and has 62,000 subscribers on Youtube. The Maa Tujhe Salaam video has been watched by over 2,50,000 viewers in five days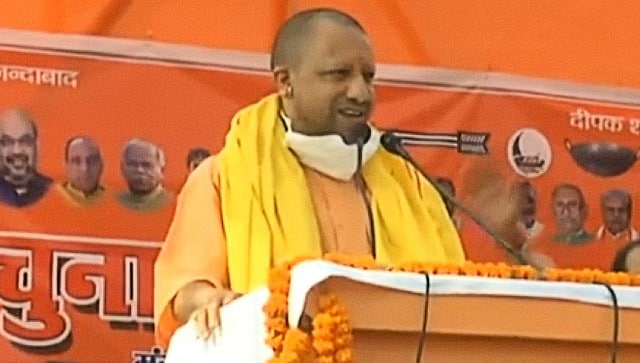 Politics
The BJP's star campaigner blazed through three Assembly segments with back-to-back rallies on the first day of his campaign in Bihar, commencing his speeches with roars of Vande Mataram and signing off with chants of Jai Shri Ram