Sedition charge against Amnesty India exposes Congress hypocrisy
There shall be an intense debate on whether the police was right or wrong in slapping sedition charges on Amnesty when they were merely the organisers, not the ones raising the slogans.
The ubiquitous 'hand' is the election symbol of Congress party but a chameleon would have been a more apt representation. Decades and more of hunting with the hound and running with the hare has still not resulted in any pejorative branding for the Congress, it continues to enjoy the tag of a 'secular, liberal party'.
Depending on the political weather, Congress can miraculously switch between sheep and wolf's clothing; retain its pro-minority image despite presiding over massacre of religious minorities; ban books; try to bring regressive laws such as the Communal Violence Bill (which did not recognise communal violence committed by minority communities against the majority community) and still bask in liberal glory. As a party, which had power in the Centre, it has invoked Article 356 to impose President's rule no less than 88 times in 54 years and yet has the panache to accuse its political rivals of "murdering democracy" when they take the same route.
It is a rare feat.
The latest of this ideological nimbleness was evident in Congress-ruled Karnataka where the Bengaluru Police has booked Amnesty International on charges of "sedition and for spreading enmity among people."
According to reports, anti-India rhetoric and pro-azaadi slogans were raised during an event called 'Broken Families', organised on Saturday by Amnesty International's India chapter to discuss alleged human rights violations in Kashmir. Some Kashmiri students present at the venue, according to an NDTV report, exchanged heated words with Kashmiri Pandit leader and former journalist RK Mattoo for hailing the Indian Army.
Things took a turn for the worse when BJP's student wing ABVP took exception to the proceedings and lodged a complaint against the organisers after holding demonstrations on Sunday. On Monday, Bengaluru Police registered an FIR against Amnesty International India and charged it under Sections 124A, 142, 143, 147 and 153A of the Indian Penal Code, and filed cases of sedition against the organisers.
There shall be an intense debate on whether the police was right or wrong in slapping sedition charges on Amnesty when they were merely the organisers, not the ones raising the slogans. There still could be a larger debate over the ambit of a law which some feel is archaic, illiberal and should be scrapped. To recall, Parliament was disrupted earlier this year after JNU student leader Kanhaiya Kumar and a few others were arrested from campus for sedition.
But I'll leave that debate for now. Instead, let's focus on the Congress government's reaction. Karnataka Home Minister G Parameshwar told PTI on Sunday that the matter will be "investigated."
And after the case was filed by the police against Amnesty International India, Chief Minister Siddaramaiah said the state police is probing the case.
"The FIR has been registered. The police officials are probing the case. After the investigation, law will take its own course," said Siddaramaiah.
This is a markedly different line from the one Congress adopted when Rahul Gandhi rushed to JNU to show solidarity with students protesting against the arrest of their comrades on sedition charges over an event in support of Parliament-attack convict Afzal Guru.
That had prompted a sharp reaction from the government and BJP with Amit Shah in public rallies asking Rahul Gandhi to "clarify before the country" if he "supports anti-national slogans". Inside the Parliament, Finance Minister Arun Jaitley had ripped into the Gandhi dynasty scion, for voicing "sympathies" for "those who raised slogans for breaking up India" and said it was the Congress vice president's "ideological hollowness" that he did something that likes of Indira and Rajiv Gandhi never did.
Even more interesting, the Congress party kept on sending confusing signals all through the day on Tuesday. While its own government had booked Amnesty for sedition, Congress leader Abhishek Manu Singhvi appeared to question Siddaramaiah's decision.
"We have to look at the facts of the case. I can understand an FIR against an individual who has tried to fan anti-India sentiment. But I doubt if any institution can be accused of sedition charges in these circumstances… An individual must have crossed all the limits of speech, I am not agreeing or disagreeing but, certainly, an institutional entity in a blanket manner cannot be accused of sedition," he was quoted as saying.
If all appears very confusing. So much so that even Congress backers became mystified. As Congress activist Tehseen Poonawala tweeted:
Shocking and sickening sedition charges filed against Amnesty in Karnataka & a usual the BJP behind this. Hope charge are dropped.

— Tehseen Poonawalla (@tehseenp) August 16, 2016
Last we knew, law and order is a state subject. Little wonder that Congress is in such as predicament.
Find latest and upcoming tech gadgets online on Tech2 Gadgets. Get technology news, gadgets reviews & ratings. Popular gadgets including laptop, tablet and mobile specifications, features, prices, comparison.
India
When it is recognised that the breaking of the mosque in Ayodhya was wrong, just restoration as ordered must be made before a temple may be built there; meaning that at the hour of inauguration, the only god there will be the one projecting himself as one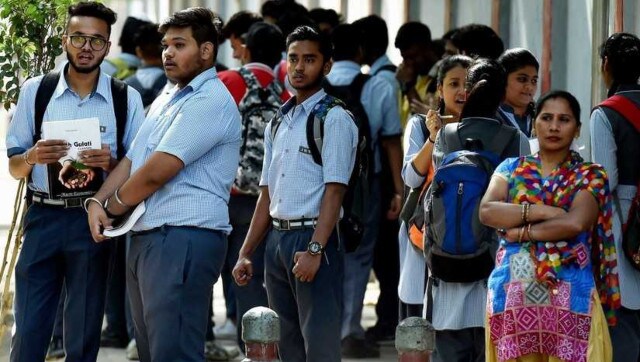 India
The reforms embedded in the National Education Policy 2020 represent an overhaul of the current education system and could usher in a better tomorrow for the country
India
All our education policies have been reflective of Macaulay's idea of creating a class of people willing to serve a larger authority.