Section 66A: From Mamata to Karti, the politician's favourite bludgeon
Sec 66A has become a very convenient weapon in a politician's arsenal. It can be wielded without the hassle of proving libel in court. But an ordinary citizen seeking the protection of 66A has an uphill struggle.
When the police went after a Jadavpur University professor for circulating a cartoon about Mamata Banerjee they threw the book at him.
They charged him under Section 509 of the IPC for outraging the modesty of a woman, Section 500 for defamation and Section 66A (b) for sending offensive material using an electronic communication device.
Eventually only one stuck: Section 66A (b).
Section 66A is clearly the government's weapon of first resort.
The government itself admits that Section 66A has been misused.
"The alleged highhandedness of certain authorities does not mean Section 66A of the IT Act is bad in law," it said while responding to a PIL that wanted to scrap the law because it is too vague and too draconian.
Here's another reason why the law is a problem – instead of protecting anyone it has become the bully's bludgeon.
In an article for the BBC about why Indian women, especially those who are regarded as liberal, face so much abuse on social media, lawyer Debarati Haldar says she has tried to convince women who face sexual abuse and cyber bullying to go to the police to charged the offenders under Section 66A.
"In many instances, when I motivated the woman to go to the police, they came back and told me that their complaints were dismissed as trivial. Instead, the police told them that it was not necessary for women to give their opinion on social media."
So when genuine victims try to seek its protection, Sec 66A is missing in action. But when a man forwards a cartoon over email or a teenager posts some comment on her Facebook wall about a politician's funeral, the full might of Sec 66A lumbers into action.
Clearly the problem is not, as the government would like to claim, about educating lower echelons of the police about the nuances of 66A. The police don't care about 66A. They care about keeping their political bosses happy.
So Ambikesh Mahapatra gets locked up for forwarding the Mamata cartoon.
Sanjay Chaudhary is arrested for posting "objectionable comments and caricatures" of Manmohan Singh, Kapil Sibal and Mulayam Singh Yadav on his Facebook wall.
Shaheen Dada and Renu Shrinivas are arrested in Mumbai for posting (and liking) a comment on Facebook questioning the shutdown of the city to mark Bal Thackeray's death.
Businessman Ravi Srinivasan is hauled up in a court in Chennai for tweeting about the wealth of Karti Chidambaram, the son of P.C. Chidambaram.
Section 66A has been lambasted by its critics for being both draconian and vague.
"Section 66A certainly does not engage in the delicate balancing required to pursue the legitimate objective of preventing criminal intimidation and danger through social media without going no further than required in a democratic society to achieve that end," writes lawyer Aparna Viswanathan in The Hindu.
But really it's not vague at all. Looking at its record, it's easily apparent that "offensive" under Section 66A is only offensive when a politician's feelings are hurt.
When a PIL was filed challenging Sec. 66A, Justice Basha wondered whether just declaring it illegal was the proper remedy. "You must remember that even you would not be able to invoke the provision in case you are genuinely aggrieved against some communication made by another individual," the judge told the petitioner's counsel.
But what's the point of having it when the only ones who can really invoke it are the powerful and the connected? Online harassment of ordinary citizens continues unabated despite 66A. As Debarati Haldar points out cops don't want to invoke 66A when ordinary citizens come to complain. But they respond with great alacrity to ruffled politicians. Mahapatra and his septuagenarian neighbour were picked up by Kolkata police at midnight and kept them in "protective custody". Srinivasan was arrested early morning, the very next day after he sent out his tweet.
It's clear Sec 66A has become the easiest weapon in a politician's arsenal. Karti Chidambaram could have sued Ravi Srinivasan for libel. But libel is harder to prove because "actual loss of reputation" has to be proved in court. Libel charges against Mahapatra were dropped.
That's why 66A works so much better as a tool for intimidation.
While politicians happily use it to go after their most casual critics, Prasanto K Roy, editorial advisor at CyberMedia writes "interestingly, Section 66A has never been used against politicians."
Subramanian Swamy, for example, routinely tweets far more damning stuff than what Ravi Srinivasan did about Karti Chidambaram. But Sec 66A seems to be reserved for unsuspecting citizens speaking their mind or forwarding jokes on their own social media networks.
And despite its use having been called "high handed", "unwarranted" and "hasty", neither politicians nor the police seem too perturbed. Why should they be? Mamata Banerjee's government just thumbed its nose at its own state human rights commission and dismissed its findings that the professor's human rights had been violated. The government has said blithely there was "no violation of human rights" because it claims he had been kept in police custody for his "own protection" to rescue him from "an agitated mob" so he could gain "an opportunity to regain a level of mental composure."
To that end, the government says "departmental action is also not warranted for any alleged police excess and highhandedness by the police officers concerned."
Mahapatra called the government's response a "mockery" of its assurance of "immediate redressive action". But his recourse is limited. He has classes to teach. The government on the other hand has everything at its disposal – time, money and Sec. 66A.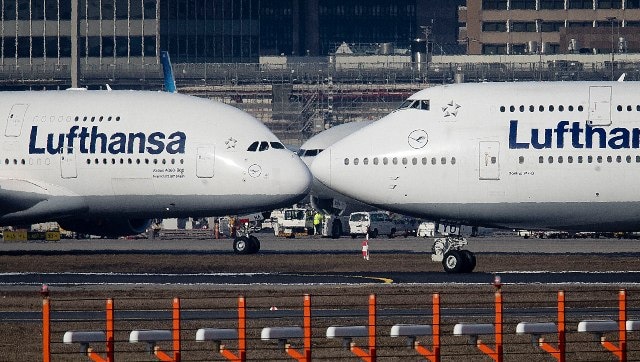 World
With this, an epic 16-year-old dispute over support for airplane makers appears to be heading for an end, at least for now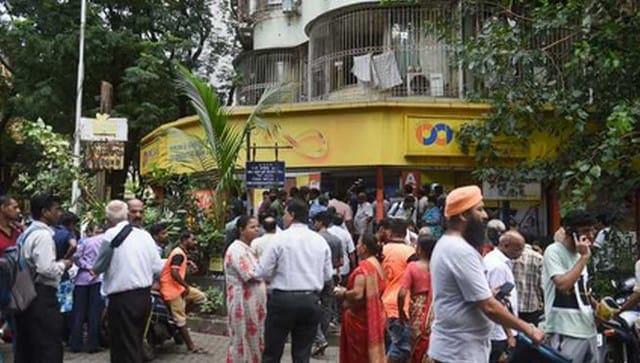 Business
Depositors are now hopeful that they will finally be able to withdraw their money parked with the bank, but there are many stages to be cleared before that happens
India
Last week, the Uttarakhand High Court, directing the state government to frame a standard operating procedure for the Char Dham yatra, had warned it against any laxity as seen during the Kumbh Mela