'Second Emergency' for Lutyens' babalog, Mann Ki Baat for the rest of us
With Congress in disarray & AAP boxed in its own fracas, there is no doubting the frustration of Lutyens' elite, reflected in their 'second Emergency' calls
On 25 June, 1975, the Indian democracy witnessed its darkest hour. Fundamental rights were abrogated, as Emergency was imposed, and the Supreme Court became a willing partner in a mother-son enterprise.
Judge HR Khanna was a rare dissenter. Outvoted for his defence of fundamental rights, including the Right to Life, Khanna kicked the chance to become the chief justice of India. Incidentally, even a Padma Vibhushan came his way only 18 years later, in 1993, when PV Narasimha Rao – not Morarji Desai, Charan Singh, nor even VP Singh – was at the helm.
Forty-two years after 1975, there is a suggestion, by Union information and broadcasting minister M Venkaiah Naidu and Rajya Sabha MP Subramanian Swamy, to include the story of Emergency in school textbooks.
Both Naidu and Swamy are victims of Emergency – and their idea simple enough: Children of this generation mustn't forget the implications of a police state. Just as we know of martyrs of the freedom movement, the horrors meted out to detenus under Maintenance of Internal Security Act (MISA) mustn't go unsung.
The case, beamed on social media from Ahmedabad on Saturday, as they co-inaugurated a book on Emergency by Prasar Bharti chairman, A Surya Prakash, is being contested. This constituency of Narendra Modi naysayers, the Lutyens' elite, assure that a "second Emergency" is upon us anyway.
Their murmuring started soon after Modi became prime minister in May 2014. But it spilt beyond Twitter, in an open house within the heart of Lutyens' Delhi, when earlier this month the Central Bureau of Investigation raided a prominent media owner. Promptly, some editors gathered at Delhi's Press Club, assuring us citizenry that "the Emergency is back!" For those not in the know, the Press Club sits in the heart of Lutyens' and serves liquor subsidised by taxpayers.
With the Congress in disarray and the Aam Admi Party boxed in its own fracas, there is no doubting the frustration of the Lutyens' elite – a euphemism for politicians, babus, columnists, who prospered under Jawaharlal Nehru and his descendants.
The folks replacing this elite are relatively impoverished. Most haven't read at St Stephen's or Oxbridge – their accent lacking in 'Tharoorian' polish, their walls still missing Padma Awards handed down from two generations.
Conversely, and for the first time, those shouting "second Emergency", fear to lose the clout their families had amassed since 1947. More now than ever before. The few years of non-Congress rule had left this elite undisturbed – conviviality over single malt at Delhi's India International Centre survived the prime ministerships of Morarji Desai, Charan Singh, VP Singh, Deve Gowda, IK Gujral and Atal Bihari Vajpayee.
Not under Modi. Which is why, like Maharajas losing their privy purses, this Lutyens' elite, some down to running non-descript collations of like-minded paranoia, wants us to fear for democracy. They demonise Modi as "a control freak", who prefers "monologues" like Mann Ki Baat on the radio. They hunt, in echo chambers, hoping to blind us to the fact that Mann Ki Baat relies on ideas of ordinary citizens. Having said everything, they then claim that fear of retribution!
What retribution? If our elite can shout from public platforms that Modi is a "dictator", no sane Indian should fear a "second Emergency". The prime minister's signed message to Surya Prakash on his book enriches the debate: "We can never forget the manner in which personal liberties, freedom of expression and media freedom were curtailed… (and) the spirited manner in which the nation united to resist authoritarianism and safeguard India's democratic fabric."
After saying this, does Modi need a certificate from the Lutyens' elite? If yes, Sardar Vallabhbhai Patel must have one from the princes who lost their privy purses!
The author is a political commentator. He tweets @vimalsingh18
Politics
A six-time consecutively elected MLA from the Bishnupur seat, Konthoujam had quit the Congress a few days ago
Politics
People of Assam have voted for the BJP for the second consecutive term as they have realised that there is no place for 'aatankwad' (insurgency) and 'andolan' (agitation) in the state, Shah asserted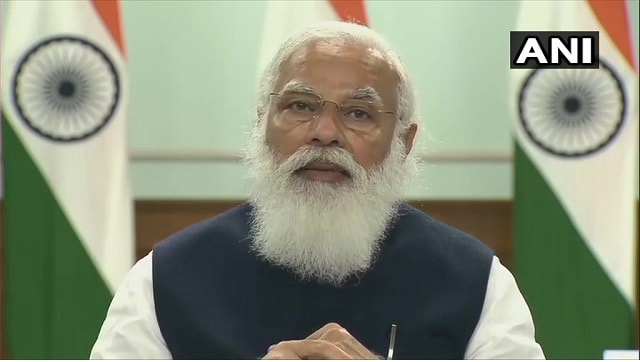 India
Meanwhile, Assam chief minister Himanta Biswa Sarma on Monday said he has directed state police to withdraw FIR against Rajya Sabha MP K Vanlalvena as a "goodwill gesture"