SC dismisses corruption charge: Each time insinuations backfire, PM Modi gains in stature
Critics, commentators and economists had predicted that Prime Minister Narendra Modi would be in deep trouble, and not without reason. His sudden move to demonetise the high value currencies had thrown a robust Indian economy in at the deep end.
Critics, commentators and economists had predicted that Prime Minister Narendra Modi would be in deep trouble, and not without reason. His sudden move to demonetise the high value currencies had thrown a robust Indian economy in at the deep end.
With myriad blunders, mis-managements and implementation blues following soon after, it would have been entirely understandable if Narendra Modi's considerable political capital had nosedived. The informal economy took a major hit, small businesses came to a grinding halt, the poor and the marginalised were put in huge trouble, the middle class could only just get by and those who serve this entire sector were almost squeezed out of their livelihood, if only temporarily.
But inexplicably, Modi still continues to defy reason and retain popular support for his deeply disruptive move. While a large part of that support comes from his ability to sell the demonetisation as some sort of a Robin Hood story, it also owes in no small measure to the opposition's rank incompetence.
Not one among Modi's long line of political rivals — except Bihar chief minister Nitish Kumar — has understood the power behind Modi's message. In a country where still a majority of the 1.25 billion are either poor or just above it, the prospect of an equality forced by an executive fiat ensuring blurring of lines between the haves and the have-nots carry huge significance.
The issue isn't whether Modi's message is illusory or plain wrong. It is that none of his political rivals could come up with a better message. Consequently, despite huge hardships, the populace largely retained their faith in a man who had risen to power promising freedom from corruption and less inequality.
Instead of trying to counter Modi's story with a better narrative, opposition leaders like Rahul Gandhi, Mamata Banerjee and Arvind Kejriwal began launching personal attacks on Modi, playing into his hands and further consolidating his support among people who began considering these assaults on Modi's image as personal affronts.
The possible explanation for this blunder is that either the opposition leaders are myopic or inept.
Consider Arvind Kejriwal. Ever since Modi's decision, he has been firing on all cylinders except that most of his bullets have been ricocheting off the turf and hurting his own credibility. He has ratcheted up his politics of suggestions and insinuations manifold, hoping that if even a fraction of the mud quintals that is being thrown at Modi sticks, his political purpose would be solved. Part of the aim was also to showcase himself as a leader of the anti-Modi front, an intensely competitive exercise to determine who among the mythical Third Front could be the frontrunner for Modi's post in 2019.
On 15 November, while addressing a special session of the Delhi Assembly, the AAP supremo accused the Prime Minister of hatching an elaborate plot through demonetisation to "help his corporate friends".
According a report by ANI, Kejriwal further alleged that when Modi was the chief minister of Gujarat, he had taken bribes from an Aditya Birla Group firm. "On 15 October 2013, the income tax department conducted raid on Shubendu Amitabh's house. He was the president of the group executive of Aditya Birla Group. His Blackberry phones, laptop everything was thoroughly checked. They found a ledger entry in his laptop stating that on 16 November 2012, the Gujarat Chief Minister was paid money," he said inside the Delhi Assembly, adding that "for the first time in history of independent India, a sitting PM's name has come in black money transactions."
Not just that, Kejriwal also insinuated that the Congress had deliberately refrained from taking action against Modi as a quid pro quo hoping that if he becomes Modi, Robert Vadra would be spared of scrutiny.
A report in Catch News on the same session gives more details. It says the Delhi chief minister "claimed that the Birla papers was not the only instance of Modi allegedly taking bribes from corporates. He claimed that in raids carried out against the Sahara group on 22 November 2014, over Rs 130 crore and papers about transaction of another Rs 400-500 crore were recovered. These papers too carried Modi's name." According to the report, "Kejriwal did not have these papers and told the House that he will soon acquire them. But what he lacked in evidence, he tried to make up for in rhetoric, by asking Modi to take cognisance of the allegation and show moral strength of character by stepping down as prime minister."
Close on the heels of Kejriwal's speech, Aam Admi Party tweeted out the allegations and subsequently demanded a CBI inquiry.
Proof that Modi took 25 Crores as bribe from Aditya Birla Group in 2013 👇👇#ModiTakesBribes pic.twitter.com/FrhbklIIky<http://pic.twitter.com/FrhbklIIky>

— AAP (@AamAadmiParty) November 15, 2016
Then Gujarat CM Modi accepted bribe of 25 crore from Birla Group to clear their projects.
Income Tax raid exposed Modi. #ModiTakesBribes

— AAP (@AamAadmiParty) November 15, 2016
Kejriwal has since kept up the attack on Modi with sporadic tweets and retweets on the subject.
CBI shud register a case against Modi ji in Birla and Sahara diaries https://t.co/dkcCdZvfFk

— Arvind Kejriwal (@ArvindKejriwal) November 25, 2016
Boss want this guarantee from the opposition that they wl not raise Sahara/Birla bribery issue in parliament then only he will come there.

— BJP Insider (@11AshokaRoad) November 23, 2016
On Friday, according to a report in The Times of India, the Supreme Court dismissed the documents produced by lawyer-activist Prashant Bhushan as "zero", "fictitious" and "not authentic" that linked the PM's name to bribes and refused to order a probe into alleged huge payoffs by big business houses to politicians. These "papers" had formed the basis of Kejriwal's charge.
Ex-AAP leader Bhushan, who along with fellow traveler Yogendra Yadav is the founder-member of a new political party called Swaraj India, had claimed that the papers allegedly seized by the I-T department during raids on Sahara and Birla groups were delivered to him by a whistleblower. He had given them to an NGO 'Common Cause', which had filed a PIL seeking a probe into the alleged payoffs.
The Supreme Court Bench comprising Justices J S Khehar and Arun Mishra trashed the documents. "According to a judgment of the Supreme Court, Sahara group's documents are not genuine and are fictitious... We cannot start an investigation just like that on the documents you have produced," says The Times of India report.
At the time of writing this report, Arvind Kejriwal's official Twitter account or that of the Aam Admi Party were silent on the latest development.
The trouble with this kind of politics is that when insinuations backfire, the credibility of the person leveling the allegations take a major hit. And every time a charge falls flat, the author has to come up with an even more sensational one to keep up the tempo or risk irrelevance. All that Modi has to do is to studiously ignore the charges. As the accusations prove wild and rhetoric intensifies, the distance between Modi and his rivals become greater. Indian democracy deserves a better opposition.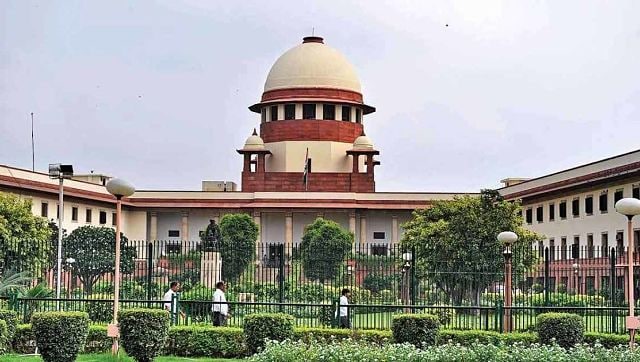 India
Dismissing an appeal challenging convictions in a murder case, the bench said the material on record establishes the fear created by the accused persons, and adequately explains the delay
India
Delhi BJP MP Manoj Tiwari, who started a "Chhath Rath Yatra" against the ban, tweeted stubbornness has yielded to faith following the letter
India
The apex court justice made the remarks at a function organised on Monday evening by the Thane District Courts Bar Association in Maharashtra