Gujarat polls: SC declines Congress' plea on VVPAT verification; party says it has freedom to file fresh petition
Just hours after the SC dismissed Congress' doubts over the veracity of EVMs, senior party leader Abhishek Manu Singhvi slammed the election body and said that the party will file another petition.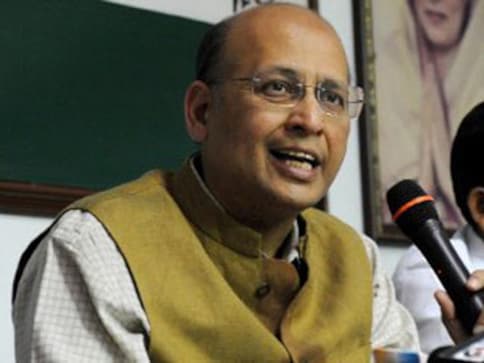 Hours after the Supreme Court dismissed the Congress party's request to direct the Election Commission to tally at least 25 percent of the Voter Verifiable Paper Audit Trails (VVPAT) with the EVM votes, senior party leader Abhishek Manu Singhvi slammed the election body and said that the party will file another more detailed petition in the top court.
He said that the Election Commission had itself pointed out the need to verify the results of EVMs with VVPAT. By rejecting the need now, the Election Commission has rendered the entire process "illusory", "useless" and "non-effective," he added.
He further said that Congress' petition has been withdrawn after the Supreme Court's direction but they have the freedom to file another detailed petition which will include other issues also. In its order, the apex court had allowed a fresh petition related to EVMs and VVPATs, he added.
Singhvi reminded the reporters that there are only two countries in the world, including India, who use EVMs. He said that the Congress party will continue to fight for free and fair elections, which form the foundation of a free and democratic country.
He also reiterated the Congress' demand that at least 25 percent of VVPATs votes should be cross-verified with EVM votes on Monday, the day votes for Gujarat Assembly will be counted.
The apex court on Friday refused to intervene in counting of votes for Gujarat Assembly election and told Congress that it can file a "proper plea" seeking reforms in the polling process.
The Gujarat Congress plea had come after it raised concerns over allegations of EVM tampering but the Election Commission had rejected the charges. According to several reports, there were complaints of Bluetooth devices being connected to EVMs. Senior Congress leader Arjun Modhwadia had complained that three EVMs were seen connected to Bluetooth devices and he sent the complaint to the ECI along with screenshots backing his complaint.
The Election Commission, however, had termed such apprehensions baseless.
The device which the complainant's mobile phone detected after putting on Bluetooth was not an EVM but a mobile phone, carried by a polling agent, the commission said.
The BJP also maintained that the allegations by Congress showed they were in "search for an excuse" as it knew that it would bite dust in the election.
Click here for detailed coverage of Gujarat Assembly Election 2017
India
The apex court is hearing arguments on a batch of petitions challenging the Karnataka High Court verdict refusing to lift the ban on hijab in educational institutions of the state that have prescribed uniforms
India
The letter signed by several former state police chiefs cited a recent spat involving Kejriwal and Gujarat Police officials over the former's insistence to ride an autorickshaw during his poll campaigning in the state
India
By proposing the reform, the Election Commission of India aims to inform voters about the financial feasibility of election promises in manifestos and also whether they are sustainable within the financial space of the state or the Union government