Satya Pal Malik's decision to dissolve Jammu and Kashmir Assembly does great disservice to democratic traditions
It is Satya Pal Malik's job to ensure that justice is not only done but is also seen to be done in Jammu and Kashmir. He has failed on this count.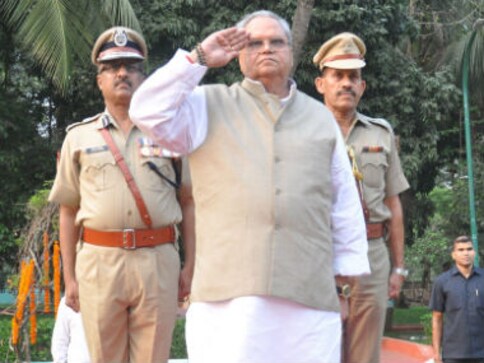 Jammu and Kashmir governor Satya Pal Malik's decision to dissolve the Assembly as soon as an alternative coalition staked claim to form the government stinks of a mala fide and undemocratic instinct.
For one, it has been widely reported in the media ever since the Bharatiya Janata Party (BJP) pulled out of the coalition government in June this year – leading to the fall of the state government and imposition of Governor's rule – that the party has been trying to cobble up the numbers by winning away the legislators of its erstwhile ally, the Peoples Democratic Party (PDP), to form the government. PDP leader and former chief minister Mehbooba Mufti's allegation that the BJP "used every possible means to coerce and intimidate our legislators" is not exactly new or unknown. It is difficult to imagine that if the BJP had succeeded in forming a government thus, it could have been described any differently than how Malik does it now – "impossibility of forming a stable government by the coming together of political parties with opposing political ideologies and fragile security scenario in the state".
There is an obvious contradiction in Malik's statement. The BJP and PDP coming together to form a government in 2015 was indeed described as a great reconciliation between two politically divergent ideologies, across regional and ideological lines. So what is new in the attempt by the PDP, Congress and National Conference to form an alliance? To describe it as "a combination of terror-friendly parties", as the BJP has done, is not only hypocritical but a great disservice to democratic traditions.
Secondly, there are a number of court judgments to establish that the floor test is the best mechanism to establish bona fides of a coalition or political party to form or continue to run a government, and this point needs no repetition. In many states and at the Centre, we have witnessed the fall of coalitions leading to the formation of alternative governments. Fresh elections have been ordered only when such options are exhausted. And rightly so, since an election imposes a huge cost and should be the last resort, not the first. If Malik perceived that there was indeed no such possibility, he could, and should have dissolved the Assembly in all these months that he has been in office, instead of keeping it under suspended animation and waking up only when an alternative coalition emerged.
Thirdly, a democratic instinct would have dictated that if a new coalition of political parties is trying to form a government, the governor should give it an opportunity, ask it to prove its majority by way of letters pledging such support or even physical demonstration of the numbers before being called to form a government and go through the floor test. If there were two competing claims – Sajjad Gani Lone of the People's Conference claiming support of the BJP and 18 legislators from other political parties to form a government – the governor should have asked both to prove their bona fides. If preventing horse-trading is the noble cause for dissolving the Assembly, then that would have been equally valid if the BJP had succeeded in breaking away a faction of the PDP to form a government, or Lone gathering 18 legislators of other parties for the same purpose. How is it a concern only when a coalition does not involve the BJP?
It is clear that the governor made no attempt to verify any of the claims. He did not give time or acknowledge the PDP-led new alliance's claims. Instead, he ordered dissolution of the Assembly as if he was in a hurry to prevent it from coming to power. Whether that is what actually motivated him is of no consequence. It is his job to ensure that not only justice is done in such a situation – which is to act impartially and fairly to uphold the dignity of the office and democratic processes – but also is seen to be done. He has failed on this count.
It is precisely these kind of actions in the past that gave rise to the demand for abolition of the office of the governor. In living memory, such demands began from the time of the Sarkaria Commission on Inter-State Relations in the 1980s. More recently, Nitish Kumar made such a demand at the Inter-State Council meeting in New Delhi in 2016 following the Supreme Court's criticism of the Arunachal Pradesh Governor over dismissal of the Congress government there and in some Opposition-ruled states. In all these cases, governors were accused of acting politically at behest of the Centre. The role of governors in installation of governments in Goa, Manipur, Meghalaya, or such attempts in Karnataka and Uttarakhand are too recent to warrant detailing.
Abolition of the governor's office may not be the right way to go about improving the functioning of this constitutional office, as it forms an essential part of the constitutional framework, but a revisit to the process of appointment and choice of candidates is certainly warranted. Since the days of the Sarkaria Commission, recommendations have been made from time to time by many, including the Administrative Reforms Commission, about how to ensure political neutrality of the office of the governor by adopting a transparent and consultative process of appointments and making the right choice of individuals for such appointments. There is nothing new in this formulation but as someone rightly said, "Everything has been said before, but since nobody listens we have to keep going back and beginning all over again".
World
The drop in the past two months has affected markets in the oil-rich but corruption-plagued Iraq, where many are seeing their purchasing power take a hit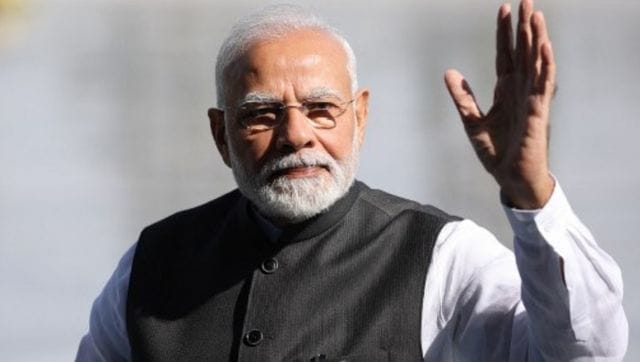 Opinion
Interventionist forces will always find fertile ground to exploit and pose a challenge to India's integrity
Politics
Badal joined the party at the BJP headquarters in the presence of several leaders, including Union Minister Piyush Goyal. Recently, his absence from the Punjab chapter of the Congress' Bharat Jodo Yatra had been noticed by state unit leaders