Sasikala's claim to TN CM office lacks legitimacy from people, defies Jayalalithaa's hard-earned legacy
Unlike Jayalalithaa who slugged her way and won people's mandate to become the chief minister of Tamil Nadu, the narrative in Sasikala's case is that of a usurper who neither had Jayalalithaa's approval nor people's mandate
Now that VK Sasikala's premature attempt to become the chief minister of Tamil Nadu through a series of quick manipulative steps has been put on hold by the state governor, probably at the instance of the Centre, it's time to marvel at how easy it has been for her to stake claim to the executive head of one of the most important states in India.
That too with absolutely no political legacy or a legitimate claim to a dynasty that's typical of Indian politics.
In comparison, her master J Jayalalithaa (sometimes her name is spelt as Jayalalitha) had to slug it out even though she was enormously more endowed and was chosen by her mentor — matinee idol, AIADMK founder and former chief minister of Tamil Nadu MG Ramachandran (MGR). While Jayalalithaa's story had been about talent, stardom, hard work, resolve, resistance, and success, Sasikala's is of a shadow that suddenly came to life.
The initial days of Jaya's political journey and a fledgeling Sasikala (that have just unfolded now) do say something about the growing public dissent against the latter in Tamil Nadu because people are otherwise wary about their opinion on cadre-driven Dravidian parties. Following the rap-protest by musician Sofia Ashraf on Sunday night, the day Sasikala was selected as the new chief minister-designate, more people have spoken out against her. Cricketer Ravichandran Ashwin, although allegorical, tweeted his scepticism, and Tamil film actor-director T Rajendar convened a press conference also carried vox populi that were explicitly against her.
Jaya's story of ascendance to the top of the AIADMK following the death of MGR in 1987 has been the stuff legends are made of. Although MGR had handpicked her as the party's propaganda secretary in 1983, after a decade-long break with him in the seventies and even sent her to the Rajya Sabha in 1984, when he died, she was treated like an outcast by an inimical coterie in the party. As the practice in Indian dynastic politics goes, they wanted the mantle to be passed on to his lesser-known wife VN Janaki. The interests of people close to Janaki and the coterie overlapped and both wanted to delete Jayalalithaa from the AIADMK records, and hence kept her out of MGR's sight ever since he was taken to the US for treatment in 1984.
However, her pushback had been epic. When MGR died in 1987, Jaya wasn't informed. Despite all the efforts to exclude her, she gatecrashed into his house, that too after creating a huge ruckus, and then followed his body to the Rajaji Hall, where she also had been laid in the state later. Although unwanted and physically abused, she stood by his body in a white saree for 21 hours, not just to show her loyalty, but also to claim his legacy that had been alienated by Janaki's family and the coterie. The worst part of her stoic fightback happened when she was pushed down from the carriage in which MGR's body was taken for burial. In her media interviews, she had mentioned how an organised group physically harmed her both at the Rajaji Hall and on the carriage.
Despite her mentor's acknowledgement and reasonable political experience, three years of exclusion and two days of mental and physical assault were what paved the way for Jaya's ascendance. In the subsequent Assembly election in 1989, people chose the AIADMK faction led by Jaya.
Now, take a look at how Sasikala reached where she is today.
Within days of Jaya's death, she was elected general secretary of the AIADMK although she had no official responsibility within the party and Jaya had never publicly indicated any role for her. In Jaya's words, she was like a sister who took care of her like her mother would have done; but when she died, Sasikala assumed Jaya's role for herself and easily usurped it.
In comparison to the vicious coterie that Jaya had to face, even the nosiest reporters in Chennai couldn't pick up any murmurs from within the party when Sasikala wanted to become the leader although there were veterans who could have harboured leadership ambitions. Even O Panneerselvam, the only man whom Jaya had shown any favour as her stand-by whenever she had to step down for legal reasons, appeared meek and subservient.
If anybody thought that aspiring to be a leader from being the shadow of one was too ambitious and undemocratic, Sasiakala wasn't content with just that and wanted the executive role as well. Within two months of Jaya's death, her makeover was complete and she was ready to occupy the chief minister's office at Fort St George till the governor applied breaks on what appeared to be an easy ride.
Jaya slogged for a decade and endured crushing misogyny, humiliation and even physical assault to inherit her mentor's legacy. And, when she rose to power she did it on her own terms because the AIADMK that she fought for was her own party. In 1989, that brought the DMK back to power, her party won 27 seats while her rivals managed just two before disappearing. Two years later, she became the chief minister, with a landslide victory (partial thanks to the assassination of Rajiv Gandhi). In other words, Jayalalithaa wrote her own story, that too following the rules laid out in the books of democracy, and didn't usurp anybody else's. In contrast, the narrative that we see now in Tamil Nadu is one of manipulation.
This is probably what irks people in the state. Jayalalithaa didn't take any shortcuts although she had MGR's explicit nod as his protégé.
Sasikala neither has Jaya's approval nor people's mandate, still, she wants to be the chief minister. Has she waited and led her party to a victory in an election, there would have been less cynicism and resistance. Probably, people would have even hailed her.
Of course, she was close to Jayalalithaa, arguably the closest, who stuck with her through the thick and thin for three decades. And she had to endure the post-1996 deluge of criminal cases, which incidentally was also caused by the members of her Mannargudi family. It's also true that without her taking over, the party would have fractured. But in the public eye, nothing is good enough to subvert democracy, because that's the core essence of India.
India
The CM, who took charge as the state's chief minister on Monday, has chosen to replace all the main officers in the CMO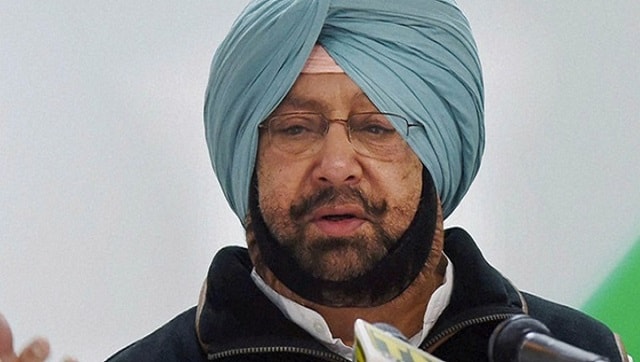 India
The chief minister made the remarks while addressing a gathering in Hoshiarpur after laying the foundation stone of a government college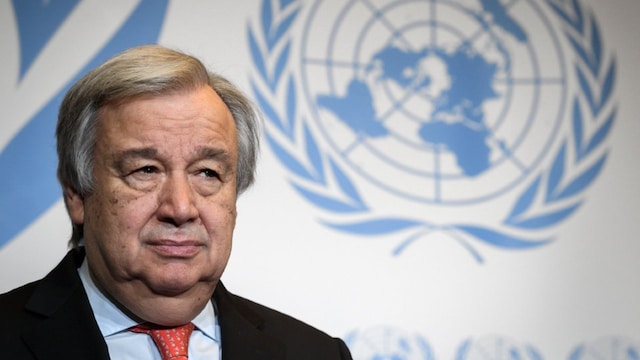 World
In his opening speech to the General Assembly, a grim Guterres highlighted the gap between the rich and poor with "billionaires joyriding to space while millions go hungry on Earth."