Sasikala rising: Suspense over takeover as CM continues; AIADMK chief rings in changes in govt
It is deeply ironic that a government that swears by Jayalalithaa is dismantling the entire administrative structure that was created by her. On Friday evening, three senior officers were given the marching orders.
It is deeply ironic that a government that swears by Jayalalithaa is dismantling the entire administrative structure that was created by her. On Friday evening, three senior officers were given the marching orders. Significantly, one of them is Sheela Balakrishnan, who had been appointed as adviser to the Tamil Nadu government by Jayalalithaa after she retired as chief secretary and practically ran the government when the late CM was hospitalised between September and December 2016.
In the last 24 hours, the party structure has been tinkered with as well. In a clear attempt to guard against dissent, Sasikala has brought in senior leaders such as KA Sengottaiyan and Saidai Duraiswamy as organising secretaries. They had been sidelined by Jayalalithaa in the past.
The changes are by far the clearest indication that the AIADMK is now Sasikala's party and that she controls the government as well. It also suggests that the party and the government are preparing for a change. A meeting of AIADMK MLAs has been convened at 1:30 pm on Sunday and it adds momentum to the buzz that Poes Garden is getting ready to move to Fort St George, via Raj Bhavan. If sources in the AIADMK are to be believed, it could well be that party general secretary VK Sasikala is sworn in chief minister of Tamil Nadu, early next week.
If that happens, O Panneerselvam, the last person to be given responsibility by Jayalalithaa too will find himself out in the cold. Jayalalithaa's last administrative decision from her hospital bed was to transfer her portfolios of Home and General Administration to Panneerselvam and that was used to justify his late night swearing-in on 6 December, 2016 arguing that he was Amma's chosen one. If Sasikala removes him, it will be yet another departure from the Jayalalithaa era.
In fact, if it were not for the Marina uprising, Sasikala would have been CM by now. 18 January, 2017 was spoken of as the auspicious date when she would step up. But the outrage over the jallikattu ban which also witnessed a lot of anger against Sasikala at the Marina, made her camp press pause on its plans. It also noted with concern that Panneerselvam was slowly and surely gaining in political strength. Issuing the jallikattu ordinance and getting it passed by the Tamil Nadu assembly, showed Panneerselvam as a silent administrator who lets his work do the talking.
Which is why it is important to know who issued the orders for the crackdown on the protesters at the Marina in the early hours of 23 January, 2017. The conduct of the crowd till then was praised by the Chennai police but overnight, it was alleged that anti-nationals had infiltrated the movement. Was it an attempt to show Panneerselvam as a CM under whose watch Chennai burnt for a day? The judicial probe that has been ordered, should hopefully provide answers.
The Sasikala camp, sources say, may have decided to move in because it realises that delaying making her the CM will only help Panneerselvam work public perception in his favour, even though politically he has no support within the AIADMK legislature party. Anti-CM whispers have also been gaining currency with some MPs not too pleased with the direct line to the prime minister that Panneerselvam has. Which has also led to the theory that Sasikala could even replace Panneerselvam with some other leader, to send across a message that no one should dare to become big for their boots.
Will the BJP do anything to prevent status quo from being changed? Sources in the AIADMK suggest that the dynamics have changed. They point to Lok Sabha Deputy Speaker Thambi Durai complaining publicly that the PM does not meet the MPs, an indication that the party is no longer willing to let the BJP remote control governance through Panneerselvam.
Not that it will be easy for Sasikala. The Supreme Court verdict in the Disproportionate Assets case that is expected any time now, hangs like a sword of Damocles over her neck. Add to that a fresh worry is the reopening of an old Foreign Exchange Regulation Act (FERA) case against her.
But her camp believes that being chief minister will lend her more political strength even when facing court cases. Also, the present arrangement of two power structures, with bureaucrats choosing to report to Panneerselvam rather than Sasikala was not working well for a party used to power flowing from Poes Garden.
The big political test for Sasikala, irrespective of whether she takes over as CM or not, would be the local body polls that will be held in the first half of 2017. An adverse electoral verdict will weaken Sasikala's position. Which is why it will be interesting to see if Sasikala takes the populist route to endear herself to the people of Tamil Nadu, should she become CM. Knowing how the AIADMK works, suspense is the only constant.
India
The chief minister has vowed to continue his struggle till NEET was rescinded and added that he would reach out to his counterparts in other states for the same
Entertainment
Ajay Devgn will soon film the episode in Maldives with host and ace adventurer Bear Grylls, which will premiere on Discovery+.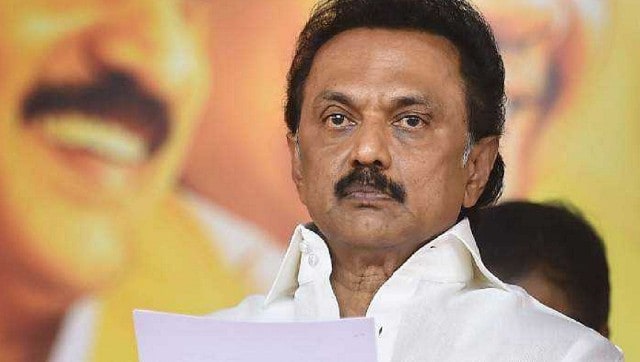 India
The resolution moved by Chief Minister MK Stalin said the CAA passed by the Parliament in 2019 'is not in tune with the secular principles laid down in our Constitution and also not conducive to the communal harmony that prevails in India'