Sasikala convicted: E Palanisamy must rise to the occasion or Tamil Nadu will be governed from prison
What Tamil Nadu needs is a little TLC and a great deal of governance. For one, it is vital that the spanking new Chief Minister Edappadi Palaniswami rises to the occasion.
What Tamil Nadu needs is a little TLC and a great deal of governance. For one, it is vital that the spanking new Chief Minister Edappadi Palaniswami rises to the occasion.
While a couple of rounds to the Amma 'samadhi' or crypt are acceptable for photo ops and the mandatory seeking of blessings which lubricate national and state politics if the rest of the time is spent getting messages and orders from the candlemaker behind bars it is going to be a farcical situation.
Might as well dissolve the assembly and start again.
Regrettably the DMK, having behaved like a bunch of roadside Romeos in the House, have lost any chance they had at gaining some credibility with the masses whose love for Jayalalithaa has been diluted after her death as it was filtered through various levels of intrigue and confusion, great wealth and legal slaps.
Thing is with the long-winded Uttar Pradesh and Punjab elections kind of knocking the trials and tribulations of Tamil Nadu off the priority news page and natural ennui and exhaustion setting in the Chief Minister has a splendid opportunity to grow some hair on his chest and make decisions without the need to be obsequious and live on his knees.
The AIADMK has to understand, and understand now not later, that Sasikala is not a political prisoner nor an Indira Gandhi sitting on a culvert theatrically calling for handcuffs. She is an indicted criminal under the law. If she is the model prisoner and goes by the rules to have her sentence reduced as a 'worker' bee behind bars she could shave off a third of her term of four years and be out inside 30 months having won time off for good behavior. Still does not change the fact that she is guilty and the ten year ban stands.
Even assuming the jail staff will fall over backwards to accommodate her and efforts will be made to have her 'transferred' to Tamil Nadu it is a long time to put the credibility of the party to test by having its leader found guilty of disproportionate assets by the Supreme Court.
You cannot run away from this fact and Palaniswami, till now a third row acolyte, must eschew the Pavlovian desire to seek benediction from behind the bars and march out on his own even if it means risking his career a couple of years down the road.
Sometimes the occasion brings out the man (or woman). Remember how the meek and mousy O Paneerselvam woke up and roared one fine morning and found his mojo for what it was worth.
It is pretty much on the cards that the Tamil Nadu government will request the Karnataka government to have Sasikala moved to her home state and this procedure is not exceptional. Usually governments comply unless they are hostile to one another but then, tomorrow Karnataka might need a return favour so they normally give in. Expect it to occur.
If that be so then Palaniswami is not likely to be more than a wobbly little rubber stamp because once Sasikala is in a jail on her own turf she will usurp all power and might, for all intent, be free as a lark. One can almost visualise the government being run from the jails in Madurai, Puzhal or Coimbatore with the last being the most likely.
In which case you can see governance flying out of the window and the public getting a heck of a raw deal.
They brought her coffee
They brought her tea
They brought her every damn thing
But they couldn't bring the jailhouse key.
also read
India
As Prime Minister Narendra Modi inaugurates the new Parliament building on Sunday, a key part of the event will be the installation of a 'sengol', a golden sceptre. It was received by Jawaharlal Nehru on 14 August 1945 and symbolised the transfer of power from the British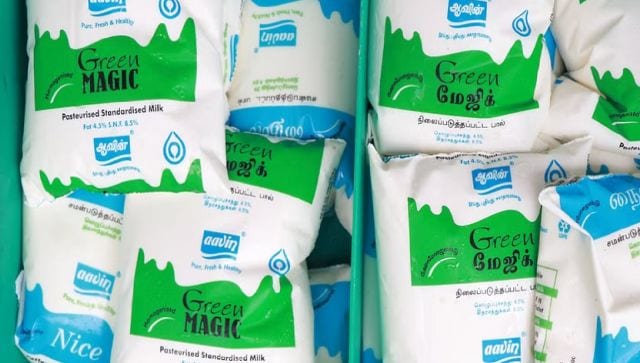 India
It was Amul vs Nandini in Karnataka last month, as the Gujarat firm's announcement to enter the fresh dairy market in Bengaluru triggered a political storm. Now there are similar concerns in Tamil Nadu with CM Stalin saying that Amul is infringing on Aavin
India
After the tragic incident, concerned people came to their aid, recognising the severity of their injuries, and swiftly took them to the hospital