Sasikala case verdict: History has come full circle for O Panneerselvam
Two very contrasting pictures greeted the world on Tuesday morning as the fate of VK Sasikala and O Panneerselvam shifted drastically following a SC verdict
Two very contrasting pictures greeted the world on Tuesday morning as the fate of two Tamil Nadu chief ministerial candidates shifted drastically, following a Supreme Court judgment convicting AIADMK general secretary VK Sasikala in a 19-year-old disproportionate assets case.
Scenes emanating from O Panneerselvam's residence and Sasikala's temporary abode at the Golden Bay Resorts told the entire story of a high-stakes political drama, that now seems to be headed towards a dramatic conclusion.
Outside Panneerselvam's residence, jubilant AIADMK party workers, along with enthusiastic ordinary citizens, were seen relishing the conviction, as they claimed that justice had finally prevailed and that the basic tenets of democracy had been restored.
While outside the luxurious Golden Bay resorts, where Sasikala had flocked the MLAs supporting her claim to avoid defections, there was an uneasy quiet as police vans entered the premises to take her to jail for four years of rigorous imprisonment in the neighbouring state of Karnataka.
As of this morning, Sasikala still had an overwhelming number of party MLAs by her side, but the popular opinion and support was no longer with her. Her luck had finally run out; the chief ministerial crown had been snatched from her grasp and the entire episode had turned into a soured dream. Now, staring in her face was years of hardship in a jail; that too in a state where people and the administration would not be kind to her.
The verdict, overturning Karnataka High Court's order, found Sasikala guilty and awarded a four year jail sentence along with a Rs 10 crore fine. As per law, the friend-cum-custodian of the late J Jayalalithaa can't contest any election for the next 10 years, effectively putting an end to her political ambitions.
The verdict shall forever be referred to by constitutional authorities and students of politics, for its import is as much legal as it is political – not just for the state of Tamil Nadu but for the rest of the country as well. The timing of the verdict has saved democracy from being sullied, by stopping someone from occupying the chief minister's post whose opinions on any given subject were not known to people.
Sasikala was a mysterious character in the public eye, who had neither been in politics nor in administration and had never had any kind of public dealing. Her only credentials were that she was Jayalalithaa's or Amma's friend and household manager – thus earning her the title Chinnamma.
Governor Vidyasagar Rao, who till the other day was criticised by a section of politicians and analysts for delaying Sasikala's swearing-in is now being hailed for exercising prudent discretion – for weighing all possible implications before making his decision. He can now hold his head high, and fight off allegations of him being a partisan towards the Centre.
He has saved himself from the ignominy suffered by Fatima Bibi, governor of the state in 2001, when she had chosen to administer the oath of the chief minister's office to Jayalalithaa, despite the fact that she had not contested the elections (nomination papers rejected) and that she was convicted by a lower court in the Tansi land acquisition case.
The Supreme Court had later disqualified Amma and she was forced to step down. Bibi had to face embarrassment and she too was made to relinquish her post.
History, it seems, has now come full circle for Panneerselvam. In 2001, he was chosen by Jayalalithaa to keep the chief ministerial seat warm – apparently on Sasikala's advise – till she was acquitted in the case by the apex court in 2003.
Though the two cases and circumstances – of Jayalalithaa's Tansi case of 2001 and Sasikala's disproportionate assets case and conviction in 2017 – are a bit different, there is a great deal of similarity in the political dividend reaped by Panneerselvam. The only difference being that back then, he was a docile party subservient but now, he has emerged as a challenger.
In her ambition to occupy the chief minister's office, Sasikala had showed undue haste and desperation – like keeping party MLAs under captivity at a resort, under the watchful eyes of her men. This was because she knew that the Supreme Court verdict was about to come and that it could possibly end in her conviction. In such a scenario, if she had become chief minister by that time, she could have installed her nominee as a successor before going to jail.
Some reports suggest that her husband, M Natarajan, was working at the behest of Congress party. DMK too had been playing its cards well, biding for its turn on the political chess board and ultimately pulling down the government to force an early election in the state. Both Congress and DMK had their apprehensions that Panneerselvam had grown closer to Prime Minister Narendra Modi and thus could play ball with the Centre.
The ongoing political drama in Chennai is unlikely to end soon, for now the various contours of anti-defection law would play out. Sasikala is still the party chief and elected leader of the AIADMK legislature party. Which is how she could expel Panneerselvam from the party before going to jail and nominate Edappadi Palaniswamyclaim as her proxy. This political and legal drama will further unfurl in the days to come.
The Centre would be watching the drama closely and playing its cards, being careful not to appear biased towards either side. It has its reasons to be worried. The enabling GST bills have to be passed by the Parliament in the second part of the Budget session and more importantly, during the summer, the presidential and vice-presidential elections are to take place. Given the size of Tamil Nadu and its Assembly, the legislators and MPs from the state would carry significant weight in the Electoral College for the Presidential Election.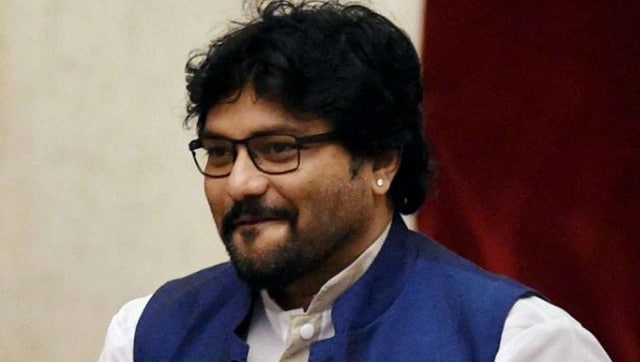 India
Supriyo, who joined the Trinamool Congress last week, said that his view on the matter may not have been liked by the BJP's top brass.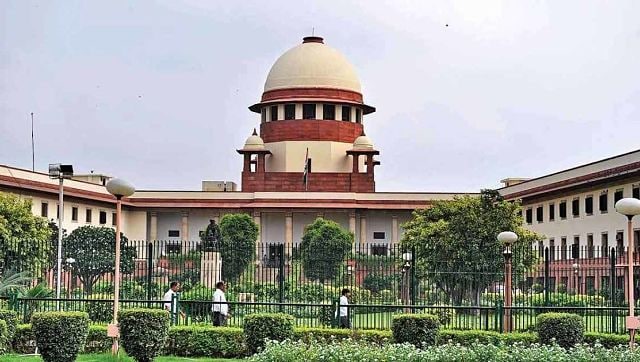 India
The observation assumes significance as the Centre had earlier offered to set up an expert panel on its own to look into the grievances of alleged snooping on phones
India
Of the 68 names, two from Karnataka and one from Jammu and Kashmir have been sent for a third time, while 10 others have been recommended for a second time