Ahead of Gujarat Assembly election, Sardar Sarovar Dam holds special importance for water-starved, politically-crucial Saurashtra
The BJP has turned the Sardar Sarovar dam project into a symbol of Gujarati pride. Within the state, Saurashtra has been given special focus, and for good reason.
With Gujarat heading for crucial elections at the end of this year, the Sardar Sarovar Dam is expected to a major issue for political maneuvering throughout the state.
However, it will be an especially major issue for Saurashtra, and with good reason.
Last month, Gujarat chief minister Vijay Rupani proclaimed that with the completion of the project, Saurashtra's water shortage would be a thing of the past, according to a report in The Times of India.
Saurashtra is characterised by low rainfall and high political opportunity. The dry region in the western part of Gujarat has the highest number of Assembly seats.
According to this Firstpost report, as the Patel community is dominant in these districts, the ruling BJP will leave no stone unturned to woo the disgruntled community.
The Opposition Congress, on the other hand, will hope to use the resentment of the Patel quota agitation to its advantage, according to the report.
But the focus on Saurashtra is not driven by political considerations alone. The region's environmental characteristics also bear out the water crisis present in the region.
The SAUNI (Saurashtra Narmada Avtaran Irrigation Yojana) is a project that appears to have deeply impacted this part of the state. The project aims to fill up 115 dams in Saurashtra with the excess run-off from the Sardar Sarovar Dam, according to a report in The Hindu.
With the completion of the project, a large number of people who had left the region due to agricultural distress have returned, according to the the article.
For instance, a resident of the region was quoted as saying that while villagers mostly cultivated cotton in the kharif season, they would now also be able to cultivate sugarcane or wheat in the rabi season. Sugarcane and wheat are highly water-intensive crops.
The SAUNI project will distribute the water of the river Narmada to 115 reservoirs of 11 districts of Saurashtra, as per a description of the scheme on the website of the Gujarat government.
The distribution is planned to take place through four link pipelines.
As Gujarat is a state characterised by low rainfall, water supply to cities as well as rural areas is a major worry for the people.
Penning an op-ed in The Wire, Medha Patkar from the Narmada Bachao Andolan mentions some of these issues.
She claimed that the canal network in Gujarat remains at less than 50 percent, water meant for the desert region of Kutch has been diverted to the Sabarmati riverfront and water meant for farmers has been allocated to industries.
In such a context, the Sardar Sarovar Dam could well bring a major change in the ecology of arid Saurashtra.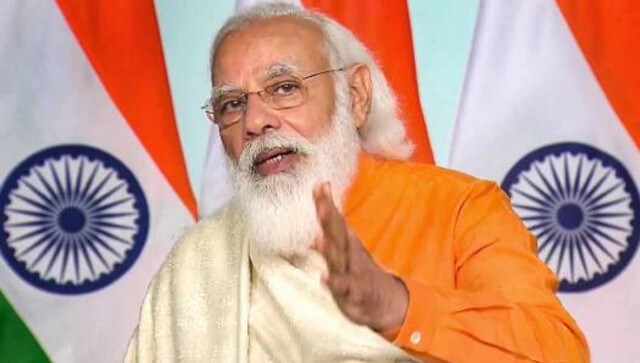 India
In a statement, Modi also pitched for 'zero vaccine waste' during the vaccination drive from 11 to 14 April, and urged people to ensure that not a single jab is wasted
India
The prime minister said vaccination is among the few ways to defeat coronavirus and urged eligible citizens to register for it
Politics
The 57-year-old former Bengal BJP chief is the candidate from Habra which falls under the Barasat Lok Sabha constituency of North 24 Pargana district