Sanjay Turde, lone MNS corporator in BMC accuses Dilip Lande of offering bribe to join Shiv Sena
The lone MNS corporator Sanjay Turde in the BMC who did not cross over to the Shiv Sena has alleged that he was 'indirectly offered money' to switch sides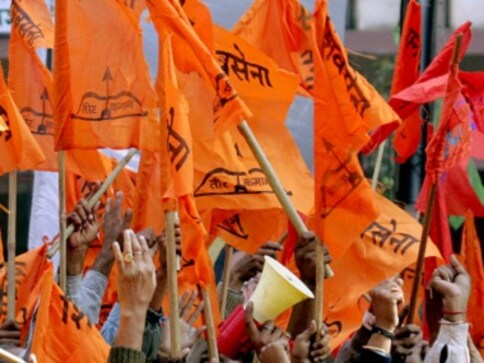 Mumbai: The lone MNS corporator in the BMC who did not cross over to the Shiv Sena has alleged that he was "indirectly offered money" to switch sides and demanded a probe by the Anti-Corruption Bureau (ACB) into the recent defection by six MNS corporators.
However, Dilip Lande, who was among the six corporators who left the Maharashtra Navnirman Sena (MNS), rejected the charge levelled by Sanjay Turde and said they were ready for a probe.
He also threatened to sue Turde, who made the allegation in a letter written to the ACB on 18 October, nearly a week after six of the seven corporators of the Raj Thackeray-led MNS joined the Shiv Sena.
Turde said one of the then MNS corporators approached him on 12 October and "indirectly offered money" to switch sides. He also claimed that they promised him that such a move would boost his political career.
"On the sidelines of a ward council meeting on 12 October, Dilip Lande called me at around 1 pm and enquired whether I would want to join the Shiv Sena.
"He told me that six corporators have decided to join the Shiv Sena and if I do so, then I would never fall short of money, besides it will give a boost to my political career," Turde alleged in the letter.
"I suspect that in this process there must have been illegal financial transactions involving huge amounts. Therefore, I request that a detailed investigation be conducted into it," the corporator from ward number 166 in Kurla said.
When contacted, Lande said Turde was contradicting his own statement and that he would sue Tarde for "defaming" him and his party.
"A few days back, Turde told reporters that he was not offered any money and now he is contradicting himself and making allegations that he was offered money.
"I too request the ACB or any other agency to conduct a probe and when I come clean, I will sue him for defaming me and my party," Lande said.
On 15 October, MNS chief Raj Thackeray had alleged that the Uddhav Thackeray-led party played "dirty politics of money" by paying Rs 5 crore to each of the corporators who switched sides.
Meanwhile, BJP MP Kirit Somaiya, in a video message, on Friday said he would meet the officials of the ACB and the Enforcement Directorate (ED) and seek an investigation into the alleged "bribe case".
Jai Ho Foundation, a city-based NGO, had earlier written a letter to Maharashtra Lokayukta demanding a probe into the matter.
First Cricket News
Mohammad Nabi has been named Afghanistan skipper for the upcoming T20 World Cup after star spinner Rashid Khan stepped down from captaincy protesting the selection of the national squad without his inputs.
Photos
The 10-day festival will see muted celebrations owing to the COVID-19 pandemic
India
The word Ganesha is formed by combining two Sanskrit words, with 'gana' meaning a multitude of people and 'isha' meaning lord