Sanjay Raut appointed Shiv Sena parliamentary party chief; to exercise complete control over all 21 MPs
Sanjay Raut will continue to be the Shiv Sena's Rajya Sabha party leader, while Anandrao Adsul heads the party's MPs in the Lok Sabha.
Mumbai: Senior Shiv Sena leader Sanjay Raut has been appointed the chief of its parliamentary party, a party official said in Mumbai on Tuesday.
A close confidante of Shiv Sena president Uddhav Thackeray and executive editor of party mouthpiece Saamana, 56-year-old Raut will now exercise complete control over the entire Sena flock of 21 members in Parliament, the official said.
The party, a member of the National Democratic Alliance, has 18 Lok Sabha members headed by Anandrao Adsul and three in the Rajya Sabha led by Raut.
Raut's appointment, the first ever for the party, became effective after Thackeray wrote to Speaker of the Lok Sabha Sumitra Mahajan late last month, seeking the arrangement as a "facilitative measure".
Thackeray's decision was prompted by a faux pas in July when Shiv Sena chief whip in the Lok Sabha, Chandrakant Khaire, had issued a whip to the party MPs to vote in favour of the Bharatiya Janata Party-led government during the Opposition's no-confidence motion.
Later, Thackeray removed Khaire as the chief whip and said the Sena's decision was to abstain from voting, which was finally adhered to.
The party has also been haunted by the spectre of alleged attempts to poach its MPs by the BJP, but Raut's aggressive image and plainspeak is expected to deter any such move.
Raut, who will continue to lead as the Rajya Sabha party leader, is also expected to infuse toughness in dealing with the BJP on various issues on which the Sena has been seen to be going soft, besides curbing intra-party tussles among its MPs.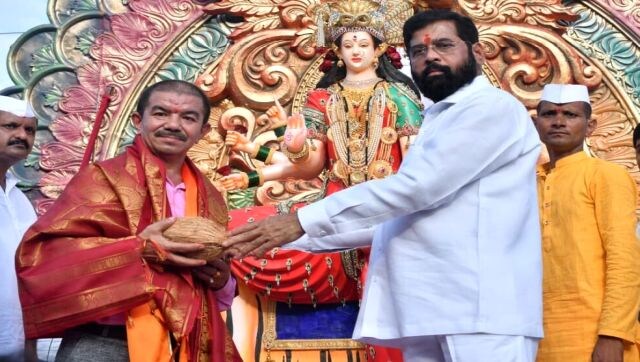 Politics
Hailing from Nepal, Champa Singh Thapa loyally served Bal Thackeray for 27 years — from giving the patriarch morning tea to attending to his phone calls. With his switch to the 'other' Sena faction, he has dealt a massive blow to Uddhav Thackeray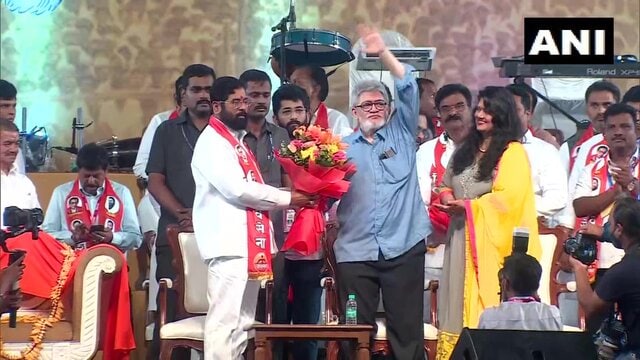 Politics
Jaidev Thackeray who is believed to share a strained relationship with his younger brother Uddhav Thackeray urged people to support Shinde
Politics
Uddhav Thackeray suffered yet another blow in the fight for Shiv Sena's legacy when his estranged brother Jaidev endorsed Eknath Shinde at the Dussehra rally. The middle son of Bal Thackeray, Jaidev's rift with the family grew after the death of his mother and separation from his wife Smita