Sangeet Som and UP: How PM Modi is risking another Godhra
If riots do break out once again in Uttar Pradesh, PM Modi will have none of the excuses that are trotted out in defense of the 2002 riots.
For years now, Narendra Modi supporters have been telling his critics to just get over Godhra. Yes, it was a tragedy. Yes, he mishandled the riots (but hey, what about Rajiv Gandhi, 1984 etc.). Yes, it is time to move on. How unfair to keep beating him on the head about one event that is now more than 12 years old. It's all going to be A-okay once he is prime minister.
And so now he is. His massive victory revealing that great parts of the nation too no longer consider the 2002 riots to be relevant.
Prime Minister Modi has certainly been doing his best to live up to his supporters' rosiest expectations. The president's address condemned the kind of communal violence that claimed the life of a young Muslim man in Pune. PM Modi's maiden speech to the Lok Sabha was chock-a-block with 'inclusive' rhetoric, as the Indian Express noted :
"Even the third generation of Muslim brothers, whom I have seen since my young days, are continuing with their cycle repairing job. Why does such misfortune continue? We will have to undertake focus activity to bring about change in their lives. We will have to bring such programmes. I do not view such programmes within the prism of appeasement. I see them to bring about a change in their lives. No body can be called healthy if one of its organs is disabled. All organs of the human body needed to be fit in order for a person to be healthy. Similarly, all sections (organs) of the society need to empowered," Modi said.
Such words are heart-warming, indeed, except for the riots and the long shadow they cast on the credibility of such lofty declarations of good intent. No, not Gujarat but Muzzafarnagar.
The BJP role in fomenting the anti-Muslim violence in Uttar Pradesh, and keeping its flames alive on the campaign trail has been neatly sanitised by the label of 'reverse polarisation' -- a logical BJP response to the Congress party's own brand of communal consolidation, ie 'appeasement' of minorities. Setting the dubious logic of comparing violent mobs to job reservations aside, all these excuses have since grown threadbare in the face of actions taken by Modi and his party in the months after his ascension.
First came the elevation of Sanjeev Baliyan to minister of state (independent charge) for Agriculture. Baliyan, along with Sangeet Som and Suresh Rana, stands accused of inciting anti-Muslim violence that led to the Muzaffarnagar riots. They were among 14 politicians who defied prohibitory orders to organise and address a mahapanchayat, where Baliyan and his colleagues told the audience, armed with bamboo sticks, "Wherever we will find people belonging to the Muslim community, by killing them, we will get our revenge."
The New York Times reports over the weekend, "Anshul Panwar, 31, a farmer who said he attended the gathering, described 'such immense anger amongst the Hindus around here,' and recalled that Dr Balyan 'was talking like the rest of the leaders, that we must do our all to save the honor of our daughters and sisters.'"
But the Times arrives late to the story of Baliyan, whose new status is no longer cause for comment. News coverage has already moved on to another of the Muzzaffarnagar suspects, this time Sangeet Som. The MLA is back in the headlines for an even more damning reason: He was detained by the police when tried to organise yet another mahapanchayat to protest the removal of a loudspeaker from a temple. The Telegraph reports:
The mahapanchayat had been called against police restrictions on the use of loudspeakers at a shrine while members of another community held prayers at Kanth's Akbarpur Chedri village. There had been fears the convention could stoke communal passions. The Samajwadi government's crackdown came amid fears that such a mahapanchayat could stoke passions like a similar gathering last year in Muzaffarnagar. Alleged inflammatory speeches by Som and others at that meeting were blamed for the riots that killed more than 60 people and left 40,000 homeless.
His detention sparked fresh violence and once more raised the temperature of communal tensions in an already volatile state. Reverse polarisation strikes again!
Home Minister Rajnath Singh (also former CM of UP) is claiming ignorance, telling reporters, "A report has been sought from the UP government on the entire incident. I will be in a position to say anything only after the report is received."
And a 5-member 'fact finding team' from the BJP has been dispatched to the scene. Of course, Amit Shah's name figures nowhere in this discussion, the man truly in charge of BJP operations in the state. Neither that of the Prime Minister who maintains his own version of a maun vrat on all such discomfitting news events.
There are no prizes for guessing whether Singh, Shah or Modi were fully apprised of the planned actions of Som and his fellow BJP MLAs. Or for guessing that the die-hard Modi sarkar supporters will now claim a giant Samajwadi conspiracy to tarnish the BJP. But such delusions aside, the fact remains that Som has finally exposed the limits of Modi's secularism. It is no coincidence that the temple in question belongs to the Dalit community, that what happens in Moradabad will echo in neighbouring Haryana where consolidating the Hindu vote will once again be key for a BJP victory. Modi's all for inclusiveness until it gets in the way of electoral calculation.
If riots do break out once again in Uttar Pradesh -- polarisation of any kind, reverse, inverse or converse, leads inevitably to violence -- Modi will have none of the excuses that are trotted out in defense of the 2002 riots. No, he is not a naive or inexperienced administrator. No, he can't blame an RSS that he has already tamed and put in its place. No, he can't say that he didn't see it coming or that he didn't have enough resources. And no, he can't just blame the ruling Samajwadi Party because as communalists of all stripes would tell him, "Taali ek haath se nahin bajti."
The 2014 elections allowed Modi to finally shake the Gujrat riots bogey off his back. Many political observers then claimed that communal riots would be one catastrophe Modi would avoid at all costs. But electoral exigencies seem to have gotten the better of common sense. Or perhaps the UP sweep has lulled him into a false complacency, and he thinks he can play with communal fires without getting burnt. If so, he has failed spectacularly to learn from experience. And that makes him a terrible prime minister indeed.
Find latest and upcoming tech gadgets online on Tech2 Gadgets. Get technology news, gadgets reviews & ratings. Popular gadgets including laptop, tablet and mobile specifications, features, prices, comparison.
India
The Indian Army on this day in 1999 declared an end to "Operation Vijay" and announced victory after the nearly three-month battle in the icy heights of Kargil.
Sports
Small groups of fans were due to attend horse racing, cricket and snooker in the coming days as part of pilot events with coronavirus prevention measures but British Prime Minister Boris Johnson reversed course on Friday.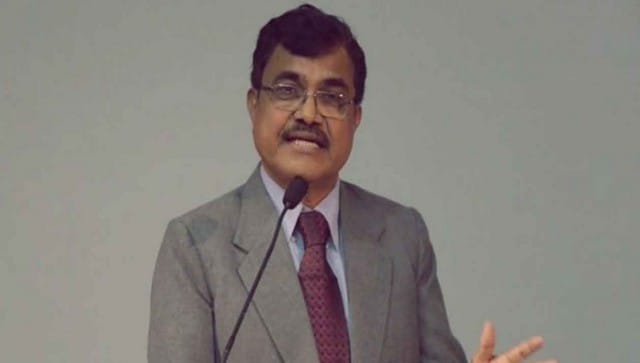 India
Anand Teltumbde's family is anxiously awaiting his test results. The high court directed the state to inform the family on 1 August.