Samajwadi Party war: Day 2 of Mulayam-Akhilesh-Shivpal feud fails to break impasse
Acrimony, bitter exchanges and personal attacks marked a meeting of Samajwadi Party leaders, bringing to the fore the high-voltage power struggle in the first family with Akhilesh Yadav and his father Mulayam Singh Yadav trading barbs, while the chief minister was accused of planning to float a party, a charge he denied.
The pandemonium in Uttar Pradesh, with an out-of-control ruling party, had all eyes fixated on it. Monday was a big day as far as the future of Samajawadi Party is concerned. Many political experts and poll pundits were sure that the party will split vertically, especially after what happened on Sunday — Ram Gopal Yadav, the uncle who supports Akhilesh, early on Sunday morning fired a letter to all party workers asking them to support the chief minister ahead of the UP polls. Soon after that, Akhilesh called a legislator meeting at his official residence in Lucknow and fired Mulayam Singh Yadav's favourite brother and the party president, Shivpal Yadav, and three of his close aides. Akhilesh also fired a fresh salvo, which was a veiled attack on the old guard of the party — anyone who supports Amar Singh has no place in the Uttar Pradesh government. Akhilesh's decision to fire Shivpal was met with equal and solid retaliation. Party supremo fired Ram Gopal from the party (and the UP government) for six years alleging that the general secretary of the party was conspiring with BJP.
On Tuesday, the drama was escalated with two warring leaders — Akhilesh and Mulayam — making emotional public speeches. Here are the key developments in the Samajwadi Party saga:
CM is lying, says Shivpal in front of party workers and national media
Acrimony, bitter exchanges and personal attacks marked a meeting of Samajwadi Party leaders, bringing to the fore the high-voltage power struggle in the first family with Akhilesh Yadav and his father Mulayam Singh Yadav trading barbs, while the chief minister was accused of planning to float a party, a charge he denied. Cut up with his son, Mulayam Singh Yadav put up a strong defence of his brother Shivpal Yadav, who was sacked by Akhilesh from the cabinet, and General Secretary Amar Singh, but ruled out replacing the chief minister, who offered to quit.
Then, a dramatic scene broke out at the podium while Akhilesh was addressing SP workers and slamming Amar Singh for causing fissures in the party. Enter Shivpal. The sacked uncle interrupted Akhilesh and called the chief minister a "liar". Don't forget that apart from the party workers, the entire national media was present there.
Akhilesh to be sacked?
The political drama was also punctuated by clashes between rival factions outside and inside the venue, and after the abrupt end to the meeting of the legislators, MPs and ministers. According to CNN-News18, Akhilesh was set to be sacked from the post of the chief minister. However, no such confirmation has been made yet. According to reports, Mulayam Singh Yadav, Shivpal and Akhilesh are meeting for the third time in the day and will address the media and party workers at 5.30 pm. Seeking to put rest speculation, Akhilesh ruled out forming any new party and offered to step down if Mulayam Singh Yadav wanted. With his father and uncle watching, he broke down while addressing the meeting. "Let 'netaji' (Mulayam) install a chief minister who he feels is honest," he said. "Why should I form a new party?" he asked emotionally. At the meeting, Akhilesh said all these years he had toiled hard for the welfare of the people. "Mere pita, mere guru hain (my father is my guru)" he said. The Chief Minister said many people were trying to create divisions within his family using various machinations and that he had taught himself how to oppose any wrongdoing.
Akhilesh slams Amar Singh
An angry Akhilesh targeted Rajya Sabha MP Amar Singh for the current developments saying that he (Amar) had hinted that some "major changes" would take place in October. At the same time, the chief minister said that if he had said something beyond his limit, he should be pardoned.
When his turn came, Mulayam Singh said the party was facing a difficult situation and party members should not fight with each other. But his words had little effect as chaos broke out at the venue and heated words were exchanged on the dais leading to an abrupt end of the meeting. Both the father and son shouted at each other at the meeting. "I can't tolerate anything against Amar and Shivpal. Amar saved me from going to jail," Mulayam said, admonishing Akhilesh for attacking Amar Singh. "Amar has helped me a lot. If Amar was not there I would have been in jail, he is like my brother," Mulayam said, describing the Rajya Sabha member as his brother. Mulayam said he mere donning of red cap (colour of SP's cap) does not make one Samajwadi. "Some ministers are just sycophants," he added. "I cannot forget the work done by Shivpal Yadav," he said, while describing Shivpal as a mass leader. "We are facing difficult situation, we should remove our weakness and not fight with each other," Mulayam said.
Akhilesh told me he will float new party: Shivpal
In the first open attack on his nephew, Shivpal Yadav claimed the chief minister had told him that he would float a new party to contest the upcoming Assembly polls. He urged his brother to "take over reins of Uttar Pradesh". Speaking after Akhilesh's denial, Shivpal said, "Recently, I went to meet the CM. He said he would float a party and ally with some parties." Daggers drawn with the chief minister over a host of issues, Shivpal said he was ready to vouch for it. "I can swear by Gangajal," he said. Referring to his long association with the party and his contributions towards strengthening it, Shivpal told party chief, "Netaji, there is a need for you to take over reins of Uttar Pradesh." Standing stoutly with Amar Singh, who is being accused of pitting one against the other in the family, he said, "Amar Singh ke charanon ki dhool bhi nahi ho aap log (Worth of all of you is not even one quarter of Amar Singh)". He said that he had never severed his relations with Amar Singh and shared personal ties with him all through.
Akhilesh-Mulayam supporters slug it out
Meanwhile, there was a pandemonium outside the SP office in Lucknow with supporters of Akhiles and Mulayam clashing with each other. "We have found out that some gunda elements have been brought here to shout slogans against the Chief Minister. We want to tell them that we will not tolerate that. If someone insults Netaji and the CM, we won't tolerate that," an SP worker told reporters outside the SP office in Lucknow.
#WATCH Clash between Akhilesh Yadav supporters & Shivpal Yadav supporters outside SP office in Lucknow. pic.twitter.com/TuMtvxtL5C

— ANI UP (@ANINewsUP) October 24, 2016
Shivpal booed by SP workers
Shivpal Yadav was booed by party workers while he was speaking at the party office in Lucknow, according to CNN-News18. "I also had a big role in forming this party along with Netaji," Shivpal said at the party office. "Indiscipline will not be tolerated in this party. This party has reached such heights only because of Netaji," Shivpal Yadav said as he addressed the party workers. "I have been working for SP since 1972," he said. "Do I get no credit for building the party to what it is today?" Shivpal said. "Did I work less than the Chief Minister? Did our department work less than the Chief Minister?" Shivpal Yadav said.
Agar Netaji ya party ke khilaaf koi shaazish ho rahi hai to mai uski kaarwaahi karunga: Akhilesh Yadav

— ANI UP (@ANINewsUP) October 24, 2016
Samajwadi Party will not break
"Shivpal meri sunega to Akhilesh meri baat ko mana nahi karega (If I say that Shivpal listens to me, I can also say that Akhilesh will not deny what I say,)" Mulayam Singh Yadav told party workers to signal out that he can still hold the party together.
"Samajwadi Party will not break, I will not let the party break," Mulayam said.
Takeaways from Day II pandemonium
Whatever the final outcome is out of this family saga, one thing is clear — Mulayam Singh Yadav, will be remembered for this mess for a long time to come. Also it was interesting to note how Mulayam decided to address Samajwadi Party workers. Like this Firspost article argues, "When the patriarch of the party calls the chief minister arrogant, questions his haisiyat (value) and raps him for flying "too high", what message does he wish to convey to voters about his party's governance and leadership? Obviously that the son he chose to lead the state is a worthless, egoistic entity with a swollen head without brains and the government he leads is a shoal of sharks that looted the state." 
Ironically, Akhilesh's public image is in stark contrast with what Mulayam believes it to be. And with sweeping statements like these, which are at the end of the day intended at earning brownie points from his brother Shivpal and other old guards of the party, Mulayam is making himself vulnerable to increased criticism from those who are already questioning the Uttar Pradesh government.
"With one speech, Mulayam Singh Yadav has put to doubt his own ability to take decisions, keep his flock together and the haisiyat of being the leader of his parivar and party. Rarely in Indian politics has a leader exposed as weak, sentimental and poor-judge of people survived for long."

Tussle far from over
However, the power-tussle is far from over. After a day of embarrassing public gatherings and marathon meetings, the SP leadership was unable to broker a truce between the warring factions of the party. While Shivpal expelled ten SP office bearers, who were sloganeering and booing the sacked minister, Akhilesh refused to meet his uncle without giving any reasons.
The senior party leaders must find a way to break the ongoing impasse and start preparing for the crucial litmus test that awaits them in 2017.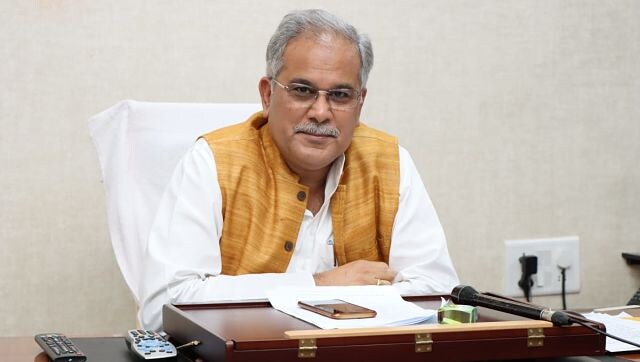 Politics
The appointment also assumes significance as it comes amid speculation over the possibility of a leadership change in Chhattisgarh where Cabinet minister TS Singhdeo is vying for the top job in the state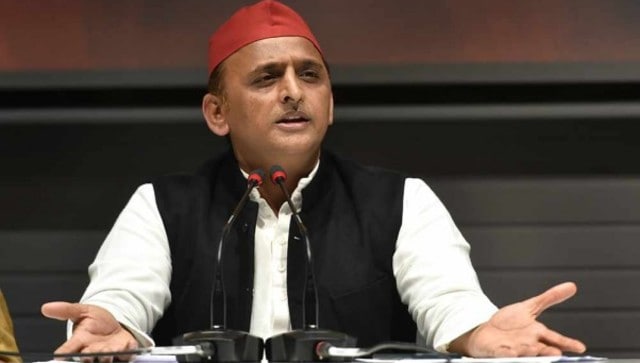 Politics
Yadav demanded Rs 2 crore for the families of the four farmers who died in Lakhimpur Kheri violence and the arrest of the accused
India
Farmers have alleged that people protesting against Centre's farm laws were knocked down by a car driven by Ashish Mishra, son of Union Minister of State (MoS) for Home Ajay Mishra