Samajwadi Party feud is an elaborate script to show that Akhilesh Yadav is the boss
What has emerged slowly is a conscious effort to assert the decision-making ability of Akhilesh Yadav, with of course, a consistent back-up from Mulayam.
It is often said that the patriarch of the first political family of Uttar Pradesh and the Etawah chieftain Mulayam Singh Yadav has no match in creating twists and turns in political stories that he scripts. In decades past, such twists have floored individuals as eminent as former presidents, former prime ministers, chief ministers of various states and even foreign dignitaries.
With such a pre-eminent record of handling near-impossible situations, the creation of an elaborate script to strengthen the rising son could hardly be a surprise. What has been evolving in Uttar Pradesh over the past one week has been interpreted differently as a clash of egos between Chief Minister Akhilesh Yadav and senior minister Shivpal Yadav, with fringe involvement of other family and non-family characters. But what has emerged slowly is a conscious effort to assert the decision-making ability of Akhilesh Yadav, with of course, a consistent back-up from father Mulayam. The emergence of other factors is purely coincidental.
It is pertinent to go back in time a little. That it would be best suited for the Samajwadi Party to face the 2017 Assembly election with Akhilesh Yadav's face had in fact been adopted as a resolution last year itself. Prior to that in December 2015, songs, jingles and slogans with Akhilesh in the forefront had been prepared and had started appearing across the state and even in Mumbai in subsequent months. Since then, it has not been a question as to who will lead the party in 2017 election. The decision had the blessings of Mulayam and consent of all others.
Needless to say, the significance of this decision has never been lost on Akhilesh who has increasingly started sounding more confident, bordering on being aggressive, when talking to mediapersons or addressing meetings or rallies. He remarks now include an element of satire bordering on taunt on all occasions, whether the target is opposition Bharatiya Janata Party, bureaucrats or the media. A certain reservation, however, is noticeable when it comes to either the Congress or the Bahujan Samaj Party.
On many occasions, when Mulayam has publicly chided him for not properly handling bureaucracy or elements in the party, there has been no obvious visible reaction by Akhilesh ever, almost indicating that he expected these remarks from his father. On being asked to react, he would just wave it away by saying the father will always be father.
On the other hand are the political preparations for 2017. Establishing a caste and community matrix, strategic placing of people in government and other establishments for affecting a conducive impact on Samajwadi Party's prospects, the lining-up of individuals from tehsil to police station level, village outreach and, finally, identifying candidates, is largely Shivpal's responsibility. Even though Akhilesh has inducted many loyalists in the party at various levels, the final decision rests with Mulayam.
The distribution of work and responsibility, thus, is very clear. However, there has been no dearth of media reports and political gossip that there were four (or four and a-half) chief ministers in the state, indicating that the Chief Minister was too junior in age or experience to come in the way of decisions taken by seniors or elders in the party. However, all political decisions taken by Akhilesh have had the support – obvious or otherwise – of Mulayam, yet it was a section in the party itself that gossiped about the so-called inefficiency of Akhilesh in running the administration.
The rumours had to be scotched assertively, the question was about the right time. And what could be better than creating a situation wherein it appeared that Akhilesh had become mature enough to curb the wings of his all-powerful Chacha Shivpal?
It is in this context that all related developments need to be viewed.
Former Chief Secretary Alok Ranjan retired in March this year and Shivpal was said to be pitching for Deepak Singhal as the new incumbent. Ranjan was given a three-month extension till the end of June, as Akhilesh wanted.
Mukhtar Ansari's party Qaumi Ekta Dal wanted to merge itself with Samajwadi Party but it did not happen despite Shivpal's very obvious efforts to make it happen. It was said that Akhilesh had his way.
Two ministers Gayatri Prajapati and Raj Kishore Singh were dismissed despite being labelled as Mulayam or Shivpal loyalists. It was said to be Akhilesh's bold step.
Chief Secretary Deepak Singhal was removed from his post on 12 September despite being Shivpal's choice. Round went to Akhilesh.
Shivpal was made UP president of the Samajwadi Party, meaning that he would devote more time and energy into poll preparations than running the important ministries over which he presided.
Shivpal was divested of the charge of important ministries and left with some minor departments only. It was in keeping with his responsibilities as state party president but was publicised as Akhilesh's retaliation.
And as these events unfolded from 12 to 14 September, all members of the family suddenly decided to travel to different destinations. Mulayam came to Delhi, Shivpal went to Saifai, Akhilesh went around his business as usual. If there was actually a difference of opinion among family members, the best way would have been to talk it out in one of the many bungalows of the three located within a kilometre of each other in Lucknow. Yet, an elaborate show was made of flights, special aircraft, late night meetings, early morning calls and so on.
Suddenly, the Samajwadi Party was back in the news with a bang that befitted a major political upheaval. Media headlines that were being grabbed by rallies of Mayawati, roadshows by Rahul Gandhi and deserters' beeline towards the BJP were wiped out in one fell swoop by the assertion that Akhilesh was the boss, having had the courage to even outsmart Shivpal.
The postscript always read that all decisions – everything – had the consent of Mulayam Singh Yadav. It goes without saying that as the date of election announcement draws closer, it will be Akhilesh who will dominate the political discourse in newspapers, TV, roadside gatherings and community discussions. It does help that people consider him a better choice than Sheila Dikshit, Mayawati and an unnamed person in the BJP. But still, why take chances?
Politics
The 78-year-old Lingayat strongman said he had offered to resign two months ago with an intention to make way for others and asserted that he won't name a possible successor even if asked to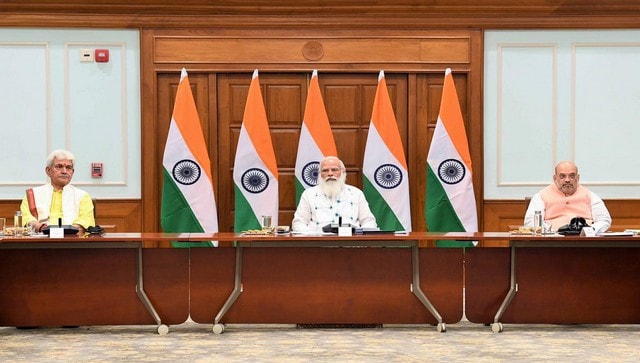 Politics
Let us look at a few smaller equations and solve the larger riddle where Opposition politics stands now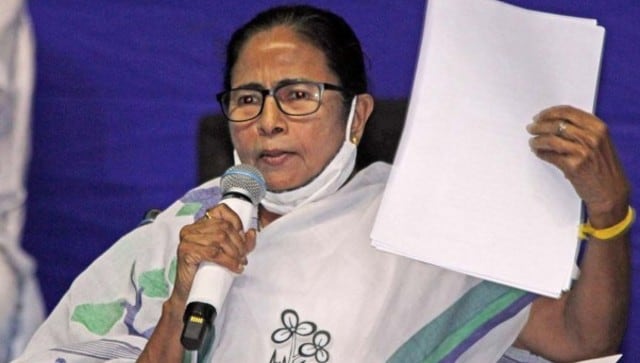 Politics
All this in the backdrop of #AbkiBaarDidiSarkar trending on Twitter, thus further fuelling rumours about a United Front.