Samajwadi Party feud: Challenging Mulayam may prove to be Akhilesh Yadav's undoing
Akhilesh Yadav is sure to rue his decision of challenging his father Mulayam, who, despite of his ageing is matchless in his cunning and survival instincts.
You cannot match your children, even when they are underfoot. In the present scenario, Samajwadi Party chief Mulayam Singh Yadav must be ruing his fate for ignoring this time-tested maxim.
There is no doubt that Uttar Pradesh Chief Minister Akhilesh Yadav has struck his father at his most vulnerable moment. Age and health are not on Mulayam's side, and his swollen body and a rather slow walk are a give away about his physical condition. The agility and briskness of the wrestler-turned-politician, however, is a story of the past.
On Sunday, when Mulayam, arguably one of the most powerful regional leaders of independent India, broke down into uncontrollable sobs at a high-level party meeting, his act was certainly more than just political. For the first time, he faced a personal attack not from outsiders but from within his own family.
Those aware of Mulayam's personal life would testify that his relationship with his current wife Sadhana Gupta was an open secret, even in his first term as the chief minister. Though it was discussed in hushed tones in Lucknow's power corridors, it was never made into a political issue by his adversaries. After his first wife (Akhilesh's mother) passed away, Mulayam legally declared Sadhana as his wife in 2007. Even then, the issue was barely discussed within the political arena. Everyone, including Mulayam's worst adversaries, respected his right to privacy in his personal life.
This shroud of secrecy around Mulayam's second marriage, however, was blown to smithereens in the ongoing family feud within the Yadav clan. In Mulayam's perception, the letter written by Akhilesh's acolyte, Udayveer Singh, calling into question Sadhana's role, was the last straw that broke the camel's back.
Mulayam knew in his heart that even though the letter was drafted by the legislator, it must have been motivated by Akhilesh. And Mulayam, it seems, is in no mood to condone this indiscretion on part of his 'favourite' son.
As the battle-lines are drawn in the Yadav household, the old political warhorse seems to be bracing himself for the long haul. In the next few weeks, Mulayam will be busy in mobilising his organisational strengths to pin down Akhilesh, who in all probability is set to chart out a different political course for himself.
In all likelihood, Akhilesh would throw a challenge to his father and refuse to vacate his official position as UP chief minister. And that will prove to be his undoing politically.
Few realise that Mulayam's political life is a unique story, one with tales of him rising from the ashes like a proverbial phoenix each time he was challenged. He is a rare combination of matchless guile and remorseless pragmatism – qualities that have helped him through many a crisis.
An avowed loyalist of Ram Manohar Lohia, Mulayam switched his loyalty to Chaudhary Charan Singh when the latter emerged as a formidable kisan leader of North India. Though there was nothing in common between Lohia and Charan Singh, Mulayam continued to stick to Charan Singh till he died in 1987. In subsequent years, he overcame challenges from Charan Singh's son, Ajit Singh, and established himself as the undisputed leader in UP. In doing so, he donned the mantle of the legendary Chaudhary, while reducing Ajit to a pigmy Jat leader.
Mulayam's next challenge came from an equally wily and powerful Rajput leader in VP Singh in 1989. But he proved to be more than a match for the Raja of Manda (as VP Singh was commonly known) and outsmarted him in 1990, by ordering a crackdown on Karsevaks on 31 October and 2 November; a move that ultimately led to the fall of the Janata Dal government.
In a deft political move, he associated himself with Chandrashekhar till 1992. He, however, parted ways with Chandrashekhar and floated his own party in 1993, known as the Samajwadi Party, and allied with the Bahujan Samaj Party (BSP).
Mulayam's political fortune was radically altered on 2 June, 1995. On this day, Mayawati declared her intentions of severing ties with SP – a move that triggered a vicious attack on her, orchestrated by Mulayam's close lieutenants at the state guest house. The BJP came to Mayawati's rescue, and she was later sworn in as the state's second woman chief minister, after Sucheta Kriplani, by Governor Motilal Vora amidst chants of "Jai Bhim and Jai Sri Ram".
Mulayam, a forlorn figure in the ceremony, was booed by the people present – crowds largely drawn from the BJP-BSP support base. By all accounts, Mulayam appeared to be heading towards oblivion. But, like all the times in the past, it never happened.
In the meantime, Mulayam endeared himself to the top BJP leadership and manipulated them into making him the chief minister. The BJP had already had a bitter experience with Mayawati, and that only helped his cause. Each time Mulayam's political obituary was written, he bounced back with a vengeance to re-establish his supremacy as the undisputed regional satrap of the state.
A disciple of the old school of Lohiaite politics, Mulayam's innate resilience to adapt to political vicissitudes is phenomenal. At the moment, he shares the cosiest of relationships with the top BJP leadership. Hence, Akhilesh would be naïve to think that he would get support from BJP in his endeavour to challenge the supremacy of his father.
In a crisis situation like this, UP Governor Ram Naik will have a critical role to play. Given Mulayam's personal equation with Prime Minister Narendra Modi and Home Minister Rajnath Singh, it seems quite unlikely that they would let BJP fish in the troubled waters.
As Mulayam will start to put his act together to take on Akhilesh, the chinks in the latter's armour would be exposed sooner rather than later. In reality, Akhilesh's nearly five-year tenure as chief minister was an outright failure, marked by hundreds of communal riots and a spate of corruption cases.
For the first time in UP, there were reports of famine deaths in the Bundelkhand region. As a chief minister, he was hardly ever seen as interested in governance, except for letting some bureaucrats run a slew of infrastructure projects. Unlike his father, Akhilesh's familiarity with the party organisation is quite elementary and would not be enough to win over the workers' confidence.
In sharp contrast, Mulayam still commands an overweening influence over his party's cadre and his core constituency – Muslims and Yadavs. The moment he broke down in his core group meeting, he conducted a shrewd political act that will earn him the sympathy of his loyalists.
An ageing father wronged by a son would be an imagery that Akhilesh would not be able to recover from, ahead of the upcoming Assembly polls. In the end, Akhilesh is sure to rue his decision of challenging his father who, despite his ageing and vulnerabilities, is matchless in his cunning and survival instincts when it comes to the realpolitik.
Also read, Samajwadi Party feud: Mulayam's word no longer law in UP, time for a new face
India
She claimed that it is not Hindus but the democracy and India which are in danger under the BJP rule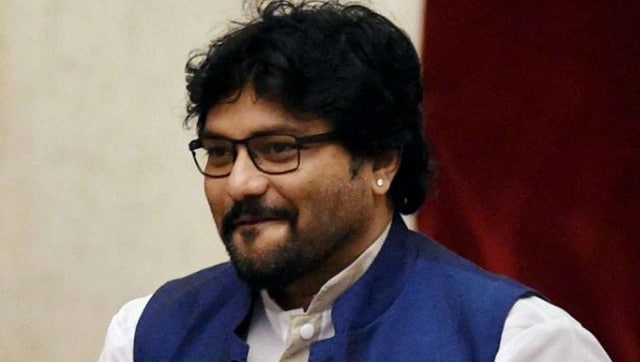 Politics
Supriyo also said he has nothing to prove to anybody, and he has been involved in politics from the grassroots level since becoming an MP in 2014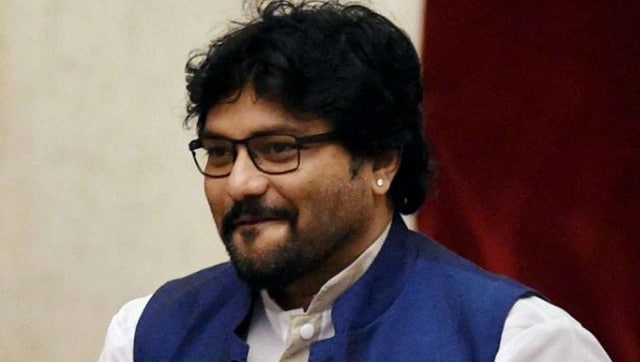 India
Supriyo, who joined the Trinamool Congress last week, said that his view on the matter may not have been liked by the BJP's top brass.