Samajwadi Party feud: Brief profiles of Shivpal Yadav, others sacked by Akhilesh from UP govt
Uttar Pradesh's ruling Samajwadi Party appeared headed for a split after Chief Minister Akhilesh Yadav on Sunday sacked his uncle Shivpal Yadav and three other ministers from the cabinet.
Uttar Pradesh's ruling Samajwadi Party appears to be heading for a split after Chief Minister Akhilesh Yadav on Sunday sacked his uncle Shivpal Yadav and three other ministers from the cabinet.
The dramatic decision followed a meeting Akhilesh Yadav had with party legislators which came off as a tit-for-tat following the dismissal of Akhilesh supporters from the party by Shivpal Yadav.
Besides senior minister Shivpal Yadav, recently named the state chief of the Samajwadi Party, the other ministers ousted from the cabinet were Narad Rai, Om Prakash and Shadab Fatima. Here is a look at the career of all four minister.
Shivpal Yadav
Shivpal Yadav, president of Samajwadi Party, UP, held portfolios of Land Development and Water Resources, Waste Land Development, Irrigation and Flood Control, Revenue, Disaster and Rehabilitation, Public Service Management, Co-operative, Medical Education and Aayush in the Akhilesh Yadav cabinet.
Shivpal Singh, born 1955 in Etawah, Uttar Pradesh to Sughar Singh and Murti Devi and became an impassioned follower of Ram Manohar Lohia at a very young age.
He graduated from KK Degree College, Etawah (Kanpur University) in 1976 and went on to Lucknow University to pursue his Bachelor of physical education which he completed in 1977.
In 2009, when the then UP SP president passed away, Shivpal was appointed the president. He was also appointed as the Leader of the Opposition when Mayawati was the chief minister.
As Leader of the Opposition, he fought on issues related to poverty and women empowerment. In 2012, when SP took the reins of Uttar Pradesh with a full majority, he was appointed the cabinet minister for departments like irrigation and PWD.
Many perceive Shivpal as a grass-roots leader who is very much in sync with the problems of the people of Uttar Pradesh. This also makes him an indispensable leader who might help Mulayam win the Assembly election in 2017.
Various SP members call Shivpal a 'cool-headed' leader. Shivpal, a four-term MLA from Jaswantnagar constituency, has played a major role in political alliances between Samajwadi Party and other parties.
Narad Rai
Narad Rai, who was serving as Cabinet Minister holding the charge of Science and Technology Ministry under Akhilesh government, was elected as MLA from Ballia Assembly seat in 2002 election. He courted controversy in 2013, while serving as the Sports and Youth Welfare minister over his comments about deaths at relief camps after Muzaffarnagar riots. He had said, "Deaths of children, adults and elderly are inevitable. It isn't necessary that only those living in camps are dying. People die in palaces too. It isn't that children in our homes don't die. Deaths occur everywhere."
He served as the Urban Development State Minister in Uttar Pradesh Government from 2003 to 2007. He has also served as a member of the Parliament.
Om Prakash Singh
Om Prakash Singh was serving as Tourism Minister in the Uttar Pradesh Cabinet under Akhilesh Yadav's rule. He is an SP MLA from Zamania constituency in Ghazipur who has represented the seat in Lok Sabha in 1998 in the 12th Lok Sabha. He has also served as the Land Development and Water Resources minister under the Mulayam Singh government which was held by Shivpal Yadav in the Akhilesh government.
Syeda Shadab Fatima
Shadab Fatima has been in office since March 2012 from the Zahoorabad constituency. She did her Master in Arts in 1984 from Gorakhpur University, and M Phil in 1988 from Aligarh Muslim University. According to CNN News 18 Fatima was serving as a Women Welfare Minister in the Akhilesh Yadav Cabinet before being sacked.
With inputs from agencies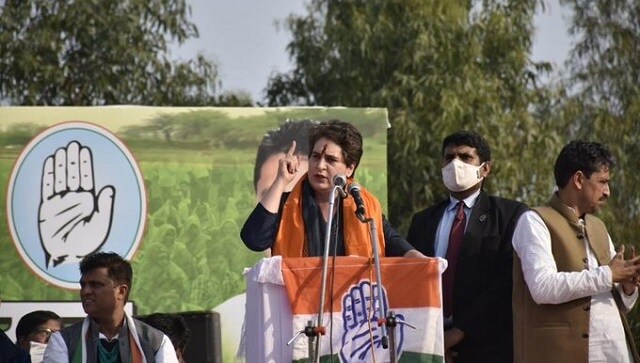 Politics
Her attack on Adityanath came as on this day, last year, the horrific Hathras incident took place in which a young Dalit woman was raped by four men.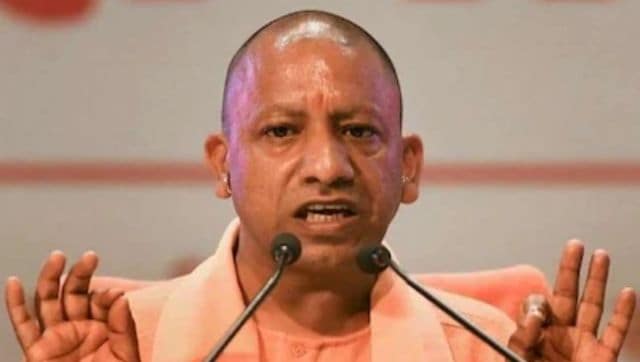 India
With an eye on the 2022 Assembly elections, the expansion will focus on unrepresented castes and political parties
India
Taking note of the heavy rainfall, District Magistrate, Lucknow, Abhishek Prakash has advised people to remain indoors and avoid going out.