Samajwadi Party expels MLC who urged Mulayam to make Akhilesh party chief
Sending a strong message to those rebelling against it, Samajwadi Party today expelled MLC Udayveer Singh, who had written a letter to party supremo Mulayam Singh Yadav, demanding that Chief Minister Akhilesh Yadav be made its national president
Lucknow: Sending a strong message to those rebelling against it, Samajwadi Party today expelled MLC Udayveer Singh, who had written a letter to party supremo Mulayam Singh Yadav, demanding that Chief Minister Akhilesh Yadav be made its national president.
"Udayveer Singh has been expelled from the party for six years for his undignified and indisciplined behaviour," state party spokesman Ambika Chaudhary said.
The party will not tolerate undignified behaviour and indiscipline. It has reached where it is in 25 years because of discipline, Chaudhary said.
In the four-page letter to the party supremo earlier this week, Udayveer had said, "SP state president Shivpal Yadav and other members of his family have misled you (Mulayam) and hatched a conspiracy against CM Akhilesh, who should be made party national president and given all the powers."
Asked about his expulsion from the party, the MLC said, "I will give my version only after getting the letter."
He said he had no regret about the points raised by him in the letter.
"Those who have used foul language against the party chief are still in the party, but those who are the real well-wishers and wrote letters are being expelled," Singh rued.
"Netaji is the patron of the party. I am confident that he will do justice to me and the chief minister," he said.
Defending expelled youth leaders including MLCs, Udayveer had in the letter said, "They were expelled on false grounds and it is against social justice."
He had also attacked Shivpal for supporting Mukhtar Ansari's Quami Ekta Dal and making allegations that party leaders of Mainpuri were involved in land grabbing and illegal liquor business.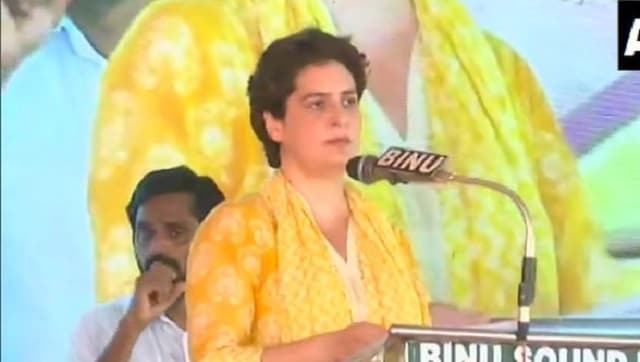 Politics
Had the Congress been serious about women empowerment, it would have made such statements in Punjab, Uttarakhand, Manipur and Goa where it is in serious contest for power in the 2022 elections
India
Arun Valmiki was accused of stealing money on Saturday night from a police station's evidence locker. He died in custody
India
Social media was abuzz with wishes for Ram Navami; however, the occasion is marked in the Hindu month of Chaitra (March-April)