Samajwadi Party authorises Akhilesh Yadav to decide on alliances, seat-sharing; calls for ballot papers to replace EVMs
The Samajwadi Party national executive on Saturday authorised party president Akhilesh Yadav to take a decision on alliances and seat sharing.
Lucknow: The Samajwadi Party national executive on Saturday authorised party president Akhilesh Yadav to take a decision on alliances and seat sharing for the general elections next year, an SP leader said.
Senior SP leader Ram Gopal Yadav said, "The main decision taken in the national executive is that party president Akhilesh Yadav has been authorised to take a decision on alliance and seat sharing for the 2019 Lok Sabha polls...The executive is of the view that elections should be held through ballot papers and not through EVMs (electronic voting machines)," he told reporters.
The ruling BJP claimed that the SP's demand reflected its "nervousness and desperation".
"The SP appears to have accepted defeat even before the elections," BJP spokesperson Shalabh Mani Tripathi said.
Ram Gopal Yadav, when asked to elaborate on the discussions at the meeting about the political scenario, parried a direct reply, saying, "I am telling you about the decisions not the discussions."
About absence of some party leaders, including Azam Khan from the meeting, he said, "Is it necessary that all should remain present? Ninety percent of the members were present. Party president Akhilesh Yadav was also there."
On being asked as to what the party would do if the Election Commission did not accept their demand for polls through ballot papers, Ram Gopal Yadav said SP leaders would sit at the doors of the EC and resort to satyagrah.
Asked about possibilities of him contesting from Sambhal Lok Sabha seat, he said, "It is up to the party to decide whether I will contest or not. If it directs me, I will contest. If it doesn't, I will not."
To a question on who will lead the alliance if it is formed, Ram Gopal Yadav said, "The government at the Centre is running with 17 parties. Their leader is only (Narendra) Modi. Every party has its leader."
To another query as to whether there was any discussion about Akhilesh Yadav's warring uncle Shivpal Yadav, he replied in the negative.
When his attention was drawn towards the frequent visit of Prime Minister Narendra Modi to Uttar Pradesh, Ram Gopal Yadav said, "This is just the beginning. As elections approach, he will have to come here on a daily basis."
At the meeting, the attendees condoled the death of poet Gopal Das Neeraj and some other eminent personalities, and observed silence as a mark of respect to them.
A senior SP leader said the seat sharing formula could be that each party in the prospective alliance will get to contest in those constituencies where they had either won or were runners-up in the last Lok Sabha polls.
Going by this arithmetic, the Congress will be eligible for only eight seats in Uttar Pradesh as it had won two seats and was runners-up in six in the 2014 general elections.
According to Samajwadi Party insiders, the party leadership is not ready to spare more than eight seats for the Congress. If the SP relinquishes these eight seats and some more for smaller partners, its own quota of seats would go well below 30.
"In such a scenario, the party believes that it will be left with only 25-26 seats to contest in 2019, which does not suit its stature," said another SP leader, requesting anonymity.
He said Akhilesh Yadav might not be, therefore, willing to accommodate the Congress beyond its pocket boroughs of Amethi and Rae Bareli.
"Moreover, the experiment of a tie-up with the Congress had failed in 2017 (Assembly polls) despite the Akhilesh government's achievements," said another SP leader.
Politics
The possibility of a tie-up with former chief minister Amarinder Singh's new party has rejuvenated BJP's chances in the Punjab elections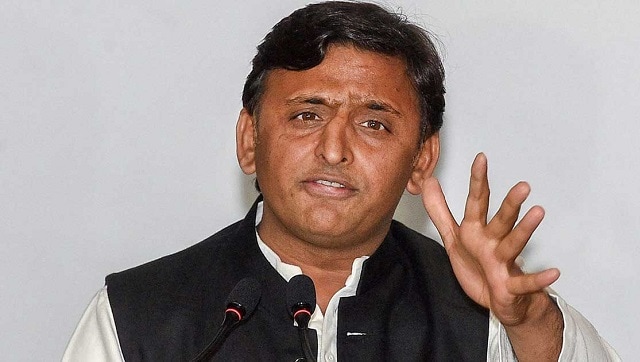 India
The Samajwadi Party supremo has claimed that BJP government at the Center had refused to give permission for a proposed airport to be built at Firozabad during the SP government
Politics
When asked Rastriya Lok Dal state president Masood Ahmad said that both the leaders met in the state capital and 'there is a discussion on seat sharing'