Saharsa Election Final Result 2020 Declared: BJP's Alok Ranjan regains seat by defeating RJD's Lovely Anand
Alok Ranjan defeated Lovely Anand, wife of strongman Anand Mohan with a margin of 19,679 votes. He polled 1,03,538 votes (45.59 percent) as against Lovely Anand's 83,859 votes (36.93 percent)
Saharsa Election Final Result 2020 Declared: The Bharatiya Janata Party's Alok Ranjan regained control of the seat he lost in 2105, by defeating RJD candidate Lovely Anand, wife of strongman Anand Mohan, with a margin of 19,679 votes.
Alok Ranjan polled 1,03,538 votes (45.59 percent) as against Lovely Anand's 83,859 votes (36.93 percent).
Situated in the Koshi region of Bihar, the (75) Saharsa Assembly Constituency in Bihar is part of the (13) Madhepura Lok Sabha constituency and is categorised as semi-urban.
In the last Assembly election, the seat was won by Arun Kumar of the RJD by defeating Alok Ranjan of BJP by a margin of 39,206 votes.
According to News18, The Saharsa constituency polled on 7 November and comprises the community development block Kahara including Nagar Parishad Saharsa and community development block Saur Bazar.
A total of 15 candidates are contesting the Bihar Assembly election from the Saharsa seat this year. In 2015, it was 14.
Follow LIVE updates on Bihar Election Results here
Here is some information about the Saharsa constituency:
Total number of voters: 3,62,697
Number of male voters: 1,88,541
Number of female voters: 1,73,406
Number of transgender voters: 1
Voter turnout in 2020: 60.96 percent
Voter turnout in 2015: 57.72 percent
Find latest and upcoming tech gadgets online on Tech2 Gadgets. Get technology news, gadgets reviews & ratings. Popular gadgets including laptop, tablet and mobile specifications, features, prices, comparison.
Politics
Voting was marred by ruckus caused by Opposition members protesting the presence of Nitish Kumar on the grounds that he was a member of the legislative council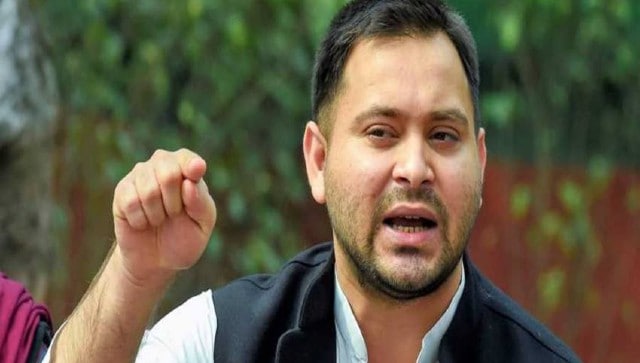 Politics
Attacking Nitish Kumar, the RJD said Bihar will have a 'chief minister who has been proven weak, idle and corrupt'
Politics
The JD(U)'s demand came two days after party leader Mewa Lal Chaudhary resigned as Bihar's education minister over a corruption taint