Sachin Pilot wants to legalise lobbying, bats for disclosures
Corporate Affairs Minister Sachin Pilot has favoured disclosures by companies and industry bodies about their representations to government on specific policy issues.
New Delhi: Calling for a need to define lobbying through a legal framework to differentiate between advocacy and bribery, Corporate Affairs Minister Sachin Pilot has favoured disclosures by companies and industry bodies about their representations to government on specific policy issues.
"I think that time has come to define what is acceptable and what is not. What is legal and what is not legal. I think, in most countries we have that definition, but in India, it is pretty vague. It is wrong to assume that lobbying means bribery, but some people allege that it is bribery," Pilot told PTI in an interview here.
There has been a heated debate within Parliament and outside in the recent past on lobbying after it came to light that various global companies, including retail giant Wal-Mart, lobbied with the US lawmakers to push for their entry and other business interests in the Indian markets.
While lobbying is legal in the US, the companies as well as their lobbyists are required to make quarterly disclosures with the US Congress about such activities and the money spent on the same. However, there are no specific regulations about lobbying and disclosure of these activities in India.
Asked whether the companies and industry bodies in India should also make such disclosures on a quarterly or yearly basis, Pilot said: "I think, they should."
"There is no harm in making the disclosures if you are professionally and officially calling upon certain official or a minister, MLAs, MPs or even a Sarpanch to say that there is something of their interest and request for facilitating the same," Pilot said.
"If I as a politician am required to make disclosures on the floor of the house whether I am against or for a particular policy, so must do the industry, industrialists and the industry associations," he added.
"We need to be clear as to what lobbying means. We have to first define what the act of lobbying means. When I am lobbying, whether I am doing it for advocacy, am I changing minds of people about certain ideas by holding conferences, seminars, writing about issues, those are advocacies. Lobbying could mean different things in different context," the minister said.
Asked whether the Ministry of Corporate Affairs (MCA) would consider asking companies and industry bodies to make disclosures about their lobbying activities, Pilot said: "Yes, time has come and I have no issues in taking up this matter in Corporate Affairs Ministry.
"I will be happy to take up this issue with industry associations and make sure that the people know. In fact, it is important and people must know about what associations, what chambers of commerce are asking for what."
He, however, clarified that the MCA has not initiated any process officially as yet for making regulatory framework in this regard.
"At the government level, it will need more discussions with various political parties, among various coalition partners and even within the Congress party," the minister said.
"But we must be very clear about what lobbying means and what the law is. Because if you do not know what is right or what is wrong, anybody can allege anything. Once there is clarity of law, you would know whether you are inside or outside of it. So we must have very open-hearted discussion and time has come for that. All over the world, this word has certain specific meanings and since it is not defined in India, it can mean anything," he said.
"We must clarify what it means, whether by ways of discussions within the government or in Parliament, but we certainly must have a discussion. And the fact is that we are talking about it, a discussion has indeed certainly started and what shape and size this takes that we will see in future," he added.
Pilot said he himself gets "hundreds of representations from all sides, from chambers of commerce, from manufacturers, industry leaders, young entrepreneurs, from federations".
"In a democracy everyone has a right to speak up for their interest. But, the person making the decision must be guided by the principle of what is beneficial for the country. If I am doing what is good for the country and the representations that I get help me make a better informed decision, I certainly need those inputs.
"But it must be done while keeping the best interest of the people in mind. As long as I am doing that, whether you call it lobbying, advocacy or supporting, it does not make any difference," he said.
The Minister said that those making representations on behalf of people are basically "bridge between what people want and what the policy is doing".
"So we have to have their inputs. I would not know the plight of say coconut growers in Tamil Nadu, so if people come to me and say they are not getting the insurance or facing other difficulties, I will take up those issues with the people I need to because I feel for those issues.
"So that is perhaps lobbying, or advocacy, or you may call it by some other name. I do not know what to call that. So, we must clearly define it, because if there is ambiguity, there will be always scope for misuse and allegations," he said.
PTI
Find latest and upcoming tech gadgets online on Tech2 Gadgets. Get technology news, gadgets reviews & ratings. Popular gadgets including laptop, tablet and mobile specifications, features, prices, comparison.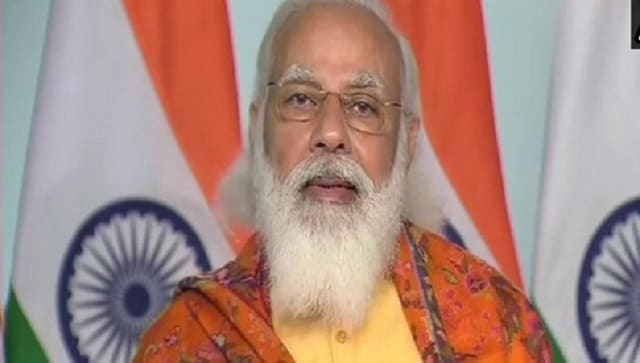 India
Addressing the valedictory function of the second National Youth Parliament Festival, Modi urged youths to join politics, saying the 'poison of dynastic politics' will continue to weaken democracy unless they join the fray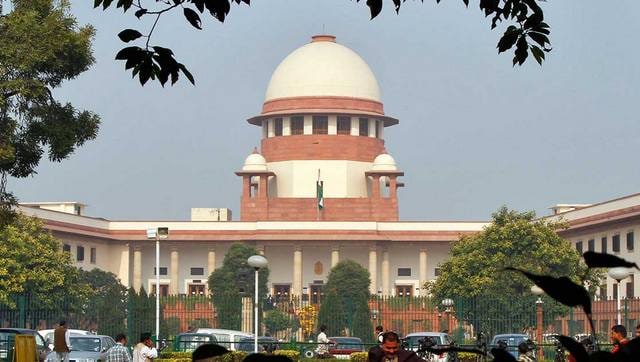 India
The court further said it is 'extremely disappointed' with the way negotiations are going on between the Centre and the farmers on the new farm laws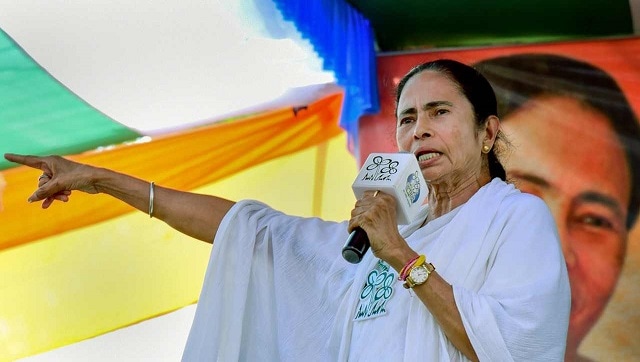 Politics
Banerjee refused to speak at an event on Saturday attended by Prime Minister Narendra Modi to observe Subhas Chandra Bose's 125th birth anniversary after being greeted by chants of 'Jai Shri Ram'