Russia hits out at United Nations aid chief over 'kill zone' Aleppo
Russia angrily accused the United Nations' aid chief of bias and arrogance on Wednesday after he told the Security Council that Aleppo had become a 'kill zone' under Russian and Syrian bombs.
United Nations: Russia angrily accused the United Nations' aid chief of bias and arrogance on Wednesday after he told the Security Council that Aleppo had become a "kill zone" under Russian and Syrian bombs.
The accusations, in turn, drew sharp responses from the United States, Britain and France in one of the stormiest council sessions on Syria in weeks.
Russia is facing pressure at the United Nations to rein in its Syrian ally and halt the air strikes in rebel-held east Aleppo, where 250,000 civilians have been living under siege since July.
UN aid chief Stephen O'Brien said he was "incandescent with rage" over the council's failure to take action, deploring that "nothing is actually happening to stop the war, stop the suffering."
With food growing scarce, "civilians are being bombed by Syrian and Russian forces, and if they survive that, they will starve tomorrow," said O'Brien.
"Aleppo has essentially become a kill zone."
Russian Ambassador Vitaly Churkin shot back, accusing O'Brien of making "arrogant remarks" and failing to recognize that Russia had declared a humanitarian pause that he maintained had been holding for eight days.
"If we needed to be preached to, we would go to a church," Churkin quipped.
The ambassador blamed opposition rebels and Al-Qaeda-linked jihadists for the failure at the weekend of a UN plan to evacuate the wounded from Aleppo and charged that the UN official was not objectively presenting the facts.
"Please leave this kind of report to a novel that you might write one day," said Churkin.
The pause declared by Damascus and Moscow ran out at 1600 GMT on Saturday, and the Syrian Observatory for Human Rights reported there were air strikes afterwards against an opposition-controlled district in Aleppo.
On Wednesday, air strikes hit a school in rebel-held Idlib province, killing at least 35 civilians including many children, according to the observatory.
No war crimes today
US Ambassador Samantha Power took the floor to criticize Russia, saying it had never worked cooperatively with the United Nations during the pauses to ensure humanitarian relief.
"You don't get congratulations and credit for not committing war crimes for a day or a week," said Power.
The US ambassador insisted the goal of the Russian and Syrian bombing campaign was to "make civilians relent and cry uncle" and again challenged Moscow's argument that it is fighting terrorists.
"Does Russia believe that all of the children in eastern Aleppo are al-Qaeda members ?" she asked.
The bitter exchange came as the latest attempt to revive a ceasefire — this time led by non-permanent member New Zealand  fell flat.
New Zealand circulated a draft resolution two weeks ago demanding an end to the air attacks, but there was no agreement on the measure.
New Zealand Ambassador Gerard van Bohemen blamed Russia and the western powers for the failure, deploring that "geopolitics are being put ahead of people."
More than 300,000 people have been killed in Syria and more than half of the country's population displaced since the conflict began in March 2011 with anti-government protests.
World
NATO is urging China to join international efforts to limit the spread of nuclear weapons amid concerns that the country is rapidly developing missiles capable of carrying atomic warheads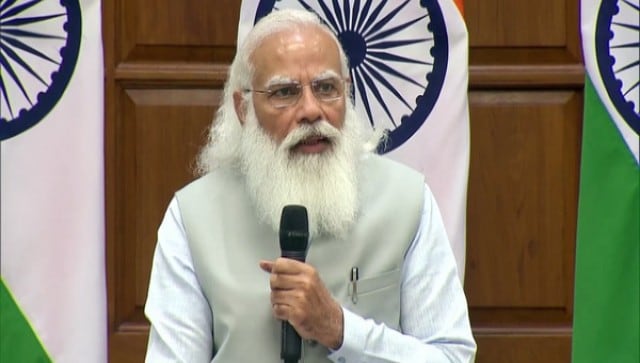 World
New strategic alignments and alliances are taking shape, even as old relationships suddenly seem to have regained their relevance
World
The Iranian president in his maiden speech at the UN slammed the US saying the world no longer cares about "America First" or "America is Back"