Rudderless on Hindutva and baffled on how to fight BJP, Congress sends mixed signals on Sabarimala, Tipu Jayanti
The Congress sure it must rig up an answer to BJP's Hindutva but is baffled over how to do it.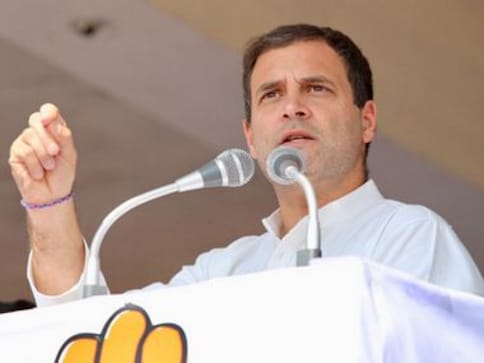 In the middle of all the hue and cry over Rafale deal, the CBI-vs-CBI and RBI-vs-government, a quiet development missed the attention it deserved. Rahul Gandhi finetuned his soft Hindutva to a somewhat harder variety.
What began as a relatively innocuous temple-hopping by Gandhi in last year's Gujarat Assembly elections turned into a fervent zeal for saving cowsin Madhya Pradesh, which is going to polls on 28 November. The Congress' election manifesto for the state promises not only gaushalas (cow shelters) in every panchayat but also the commercial production of cow urine and cow dung.
Congress also vows to develop "Ram Van Gaman Path", the route that Lord Ram supposedly took during his exile. This was a project that the state's BJP government had mooted in 2007 but never fulfilled.
It seemed to have dawned on the Congress president that if soft Hindutva didn't deliver enough votes, a harder version might. Congress smuggled its promises about cows into the Madhya Pradesh manifesto, without shouting about it from rooftops. Also conspicuous was the absence of any tantrums from Left-leaning "intellectuals" who usually set Twitter on fire whenever a BJP leader utters a word beginning with 'c' or ending in 'w'.
If Congress comes to power, Madhya Pradesh might have more shelters for cows than primary health centres for humans, but never mind that. Congress is bent upon tearing BJP to pieces about its Hindu appeasement but wants to do the very same thing and yet wants us to believe that it's called secularism. It isn't. It's called wanting to have the cake and eating it too.
But in doing all this, Congress has a problem. Rahul forgot to remind his satraps in Karnataka that Madhya Pradesh has an Assembly election and that he is trying to win over Hindu votes thereby promising to do the needful to cows.
They needed their memory to be jogged. That's because, while the Congress president was busy placating Hindus in Madhya Pradesh, his party's luminaries in Karnataka were busy appeasing Muslims by celebrating Tipu Jayanti. You could argue that a political party could mollycoddle both Hindus and Muslims as well as people of any faith separately, but that's clearly not BJP's Hindutva which is what Congress is desperately trying to counter.
But while trying to save his party from BJP's Hindutva onslaught, Rahul himself suffers from bouts of amnesia. He forgot all about what he was trying to do in Madhya Pradesh when he decided to educate the nation with his thoughts on the Sabarimala controversy. He said: "My personal view point on the issue of Sabarimala temple is that men and women are equal. All women should get permission to enter into the temple."
And his "personal view" is as different from the party's official one in Kerala as green is from saffron. Congress in Kerala is competing with BJP in taking out yatras to oppose the 28 September Supreme Court verdict that said women of all ages could enter Lord Ayyappa's shrine at Sabarimala. Like BJP, Congress also welcomed the court's 13 November decision to review its verdict.
These convolutions in Congress only prove one thing: the party is sure it must rig up an answer to BJP's Hindutva but is baffled over how to do it. The absence of well-thought-out strategies leads to band-aid solutions. One such is what Rahul hit upon last year: hop from temple to temple and prove he was a real Hindu. Nobody apparently told him that BJP leaders didn't visit temples and post pictures on Twitter. Hindutva is their core ideology.
After critics poked fun at Rahul's televised temple darshans during the Assembly elections in Gujarat in December 2017 and in Karnataka in May 2018 and said his soft Hindutva could never match BJP's hard variety, he seemed to agree. So he went on a 12-day "religious and spiritual journey' to Kailash Mansarovar from 31 August, during which he announced to the world:
Shiva is the Universe. #KailashYatra pic.twitter.com/1do7SW9eb4

— Rahul Gandhi (@RahulGandhi) September 7, 2018
This discovery by Gandhi looked more like a phony alternative to Darwin's theories on universe than any startling religious epiphany. And he ended up looking more like a cock-a-hoop foreign traveller awestruck by the magnificence of trans-Himalayan heights than a diligent devotee.
Can copy-cat Hindutva work?
The Mansarovar trek may have toned up Rahul's physique but produced no evidence of a political windfall. Tired of soft Hindutva, he then seemed to have decided to slowly ape the very same agenda of BJP that Congress had been opposed to. It's doubtful if Hindu voters in Madhya Pradesh will desert BJP in droves to support Congress, but Rahul has no desire to be accused of not trying in case the party loses.
In business, good companies are not just wary of imitation but even accept it as an inevitable risk and keep innovating. Consumers can usually tell a fake product from the real one. Narendra Modi and Amit Shah are aware that BJP's monopoly over Hindutva is too well recognised to be hijacked by competitors and know how to come with new ideas. What Rahul is not aware of is that while the electoral utility of the fake Hindutva of Congress is doubtful, it can even lead to confusion among people who have been hitherto supporting his party and are inimical to BJP.
Sabarimala confusion
Congress leaders in Kerala "clarified" that Gandhi, despite his personal view supporting the entry of all women into the Ayyappa temple, had given "permission" to the state unit to oppose the very same. Senior leader Ramesh Chennithala said there was "no confusion" in Congress about this, but that's exactly what there is: confusion among people.
In contrast to this confusion, BJP knows where it stands with razor-sharp clarity. In comparison with Shah's defiant, even if questionable, statement saying that Supreme Court "can't give orders that can't be followed", the Congress' stand looks like a tableau of comedy.
And the reading public of both Kerala and Madhya Pradesh also can't be unaware of the doublespeak of Congress evident from reports coming from Karnataka about Tipu Jayanti.
Tipu Jayanti fiasco
For three years since 2015, the Siddaramaiah government of Congress celebrated Tipu's birthday, as part of the chief minister's carefully nurtured design to woo Muslims.
Whether the 18th century ruler was a gallant warrior who fought the British or he was a bigot who converted Hindus to Islam or killed them should have been best left to historians to debate and decide, but this turned into a communal issue, giving BJP a handle to make it a life-and-death matter for Karnataka on par with poverty alleviation.
Though Congress lost the election, the coalition government formed by that party and Janata Dal (Secular) continued the Tipu Jayanti this year, but on a low key. Chief Minister HD Kumaraswamy of JD(S), who had opposed it in the past, made himself scarce, saying he was sick and needed rest in a resort. Deputy chief minister G Parameshwara too gave the event a miss, but many Congress leaders who attended it lauded Tipu in glorious terms that were, even by the standards of the party's idolatry and sycophancy, would have embarrassed Tipu if he were alive.
If the Congress' appeasement of Muslims riled its ally JD(S) in Karnataka, its pampering of Hindus annoyed some of its partners in UDF in Kerala. And the party's mixed-bag secularism is bound to send confusing signals to both Hindus and minorities elsewhere in India.
The author tweets @sprasadindia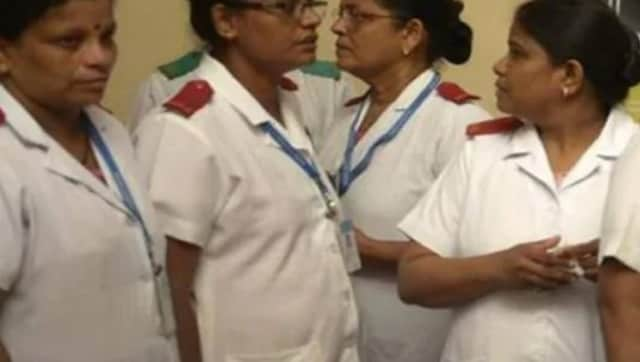 India
The role of nurses has increased manifold since last year, when COVID-19 struck the world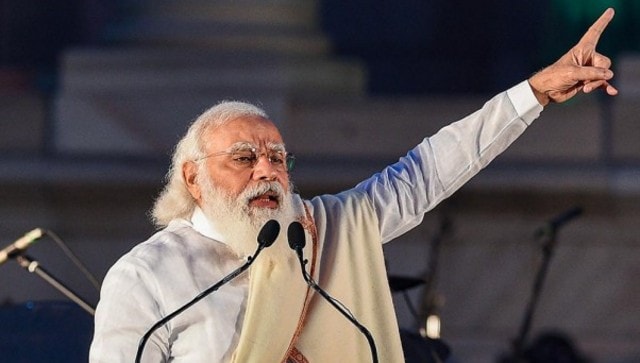 India
Modi reviewed the progress of vaccination and the roadmap for scaling up production of vaccines in the next few months, the Prime MInister's Office said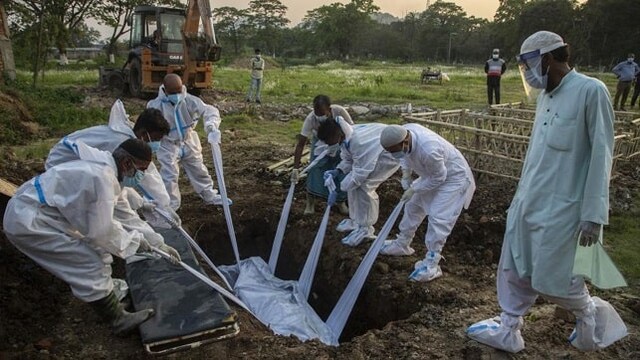 India
Had the nationalist leadership taken the savage epidemic of 1918-1919 seriously, India might have been one with a political culture that put lives first