Ruckus in Punjab Assembly: AAP MLAs thown out of House; four faint outside after scuffle
Aam Aadmi Party (AAP) and Lok Insaaf Party (LIP) MLAs were forcibly taken out of the Punjab Assembly on Thursday for creating a ruckus.
Aam Aadmi Party (AAP) and Lok Insaaf Party (LIP) MLAs were forcibly removed from the Punjab Assembly on Thursday, for creating ruckus in the House.
Chandigarh: Scuffle between AAP MLA Sukhpal Khaira,Lok Insaf Party's Bains brothers with security officials outside Punjab assembly pic.twitter.com/sX5bUjezsV

— ANI (@ANI_news) June 22, 2017
The MLAs had reportedly rushed to the speaker's podium in protest after AAP MLA Sukhpal Khaira and LIP leader Simerjeet Singh Bains were barred from entering the Assembly. During the protest, four AAP leaders, including Sarabjit Kaur Manuke, fainted, as per a report in The Financial Express.
All AAP MLAs were subsequently suspended by Speaker Rana KP Singh. Khaira and Bains staged a dharna outside the Assembly and alleged that the Congress government in the state was preventing them from entering the House after they raised the issue of sand and land mafias.
Both the leaders raised slogans – 'beiman sarkar' (corrupt government) and 'mafia speaker murdabad' (death to mafia speaker) – while they were escorted out of the Assembly.
Khaira was reportedly suspended for uploading a video of the ruckus in the Assembly on 16 June. He went live on Facebook from inside the House.
Bains, meanwhile, was suspended on 15 June for throwing papers at the Speaker. They had created an uproar after the state finance minister had likened farmers to beggars.
AAP MLA Pirmal Singh alleged that his turban was tossed by the marshals and that the Speaker did not hear them out. Another MLA, Kanwar Sandhu, said that they had only requested the Speaker to allow Bains and Khaira to enter the House but were thrown out, The Tribune reported. Bains termed the entire incident as "murder of democracy".
This is Murder Of Democracy.. MLA's being beaten and given dis treatment in the Vidhan Sabha itself. #Shameful pic.twitter.com/R5lohEQZsj — Harjot Singh Bains (@harjotbains) June 22, 2017
Shiromani Akali Dal MLAs protested the Speaker's action against the AAP MLAs, alleging misbehaviour by the watch, The Hindustan Times reported.
Politics
These promises were similar to what Kejriwal made ahead of the Delhi Assembly Elections in 2014 Delhi Assembly polls and which had turned out to be a core talking point in the run-up to elections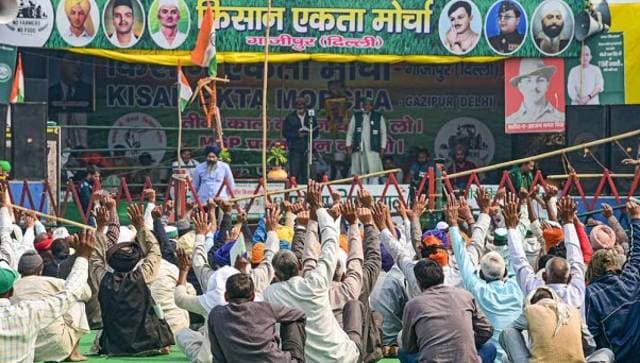 India
Make no mistake, these middlemen are not farmers, nor are they friends of Punjab's farmers