Why the RSS pressure on GM crops is good for India
While there are lobbies that support GM crops, farmers, agricultural scientists and activists in India have been locked in a battle with them.
For a change, the RSS seems to have exerted a positive influence on the Narendra Modi government - two RSS organisations have reportedly asked environment minister Prakash Javadekar to put the Indian biotechnology regulator's nod for field trails of genetically modified crops (GM crops) on hold.
Apparently, the minister assured them that the proposal has been put on hold.
A PTI report said that the representatives of the two organisations, Swadeshi Jagran Manch and Bhartiya Kisan Sangh, "apprised him (the minister) about their concerns over the Genetic Engineering Approval Committee (GEAC) clearing earlier this month 15 proposals for confined field trials for rice, brinjal, chickpea, mustard and cotton."
For the time being, the only genetically modified crop that is under cultivation in India is Bt cotton which is grown over 10.8 million hectares. The GEAC had in its 97th meeting in 2007, recommended the commercial release of Bt Brinjal, which was developed by Mahyco (Maharashtra Hybrid Seeds Company) in collaboration with the Dharward University of Agricultural sciences and the Tamil Nadu Agricultural University.
However, in 2010, the then environmental minister Jairam Ramesh blocked the release until further notice.
While there are lobbies that support GM crops, advancing the global argument that food production needs to be augmented with better, pet-resistant and high-yielding crops, farmers, agricultural scientists and activists in India have been locked in a battle with them.
Organisations such as Greenpeace argue that the GM crops don't yield better results, but push the farmers into debt. They lose their sovereign right over seeds as they are forced to buy GM seeds and technologies from multinational corporations. The increasing incidence of suicide by farmers cultivating Bt cotton is cited as an example of the perils of GM crops in a country such as India.
Besides the suspect merits of GM crops, what the opponents also say is that once they are released into the environment, it's irreversible. Without enough evidence that they are beneficial and are absolutely safe, it is harmful. The proponents, on the other hand argue that the GM technologies have been around for about 15 years and they have been in use across the world including in countries such as Brazil and China.
Reportedly, China has permitted the use of about six crops including rice. However, it is not convincing enough for Indian activists because some of the crops targeted are too crucial for the country.
For instance, brinjal, that was once cleared for genetic modification by GEAC, is grown on about 550,000 hectares and the country is the second largest producer after China. Accounting for 26 percent of global production, brinjal is a major cash crop for about 1.4 million Indian farmers. It's a "hardy" crop that yields well even under drought conditions - the average productivity of brinjal (2006) is 15.6 tons per hectare. Genetically meddling with it is fraught with serious socio-economic and ecological risks.
In India, use of genetically modified crops has been met with see sawing policy. It was first used in 2002 with Bt cotton. In 2007, GEAC recommended the release of Bt Cotton, which was stalled by Jairam Ramesh's intervention. Subsequent to this, a SC panel suggested moratorium on GM trails and the then environment minister Jayanthi Natarajan put on hold all trials. In 2014, her successor cleared the way for trails.
In March 2014, GEAC approved field trials for 11 crops, including maize, rice, sorghum, wheat, groundnut and cotton.
In India, where safeguards and governance structures are very poor, the swadeshi and farmers' organisations have a genuine point. Without being absolutely sure, one cannot overlook the possible perils of genetically modified crops.
It's not without reasons that the Parliamentary standing committee on agriculture (2011-12), in its 37th report asked for an end to all GM field trials in the country. It recommended an in-depth probe to track the decision making involved in commercial release of Bt cotton, "including how Bt cotton became a priority when the avowed goal of introduction of transgenics in agricultural crops was to ensure and maintain food security". The report asked the government to take into consideration the effects of GM crops on agricultural exports while considering whether to approve them.
The Committee also noted that safety tests were requested on Bt brinjal, but were not carried out and that there was pressure from the industry and the agriculture ministry on the GEAC. It noted "inexplicable changes in the organs and tissues" of Bt cotton seed-fed lambs and conflict of interests of various stakeholders involved in the regulatory mechanism.
As Suman Sahai, chairperson of Gene Campaign said in a Business India article, "the decision of allowing trials is a reckless move. Our country is taking up indiscriminate GM programme without realising the purpose it will serve. We do not blindly oppose this technology but it cannot solve all problems of agriculture."
The move of the RSS organisations is interesting since it involves intervention in policy. The Swadeshi Jagran Manch and Bhartiya Kisan Sangh has also been against Free Trade Agreements (FTA) and the pressure by US and EU on India at WTO.
That the environment minister has responded positively to their plea shows that the Modi government is not on own, but can be influenced by the RSS and its associated organisations. This can be of use on a number of crucial national issues such as FTA, intellectual property rights, and decisions at WTO.
Find latest and upcoming tech gadgets online on Tech2 Gadgets. Get technology news, gadgets reviews & ratings. Popular gadgets including laptop, tablet and mobile specifications, features, prices, comparison.
India
The stated purpose of the ordinances is to create 'one nation one market' and provide farmers a choice on who to sell their produce to, however, agrarians fear they will not get the MSP for their crops as per the new laws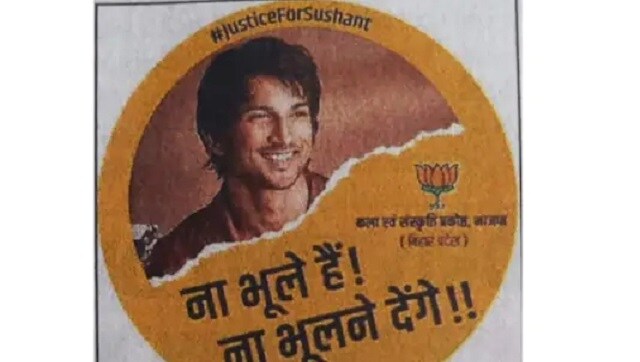 Politics
The BJP has claimed that the actor's death is not a political issue, but an emotional one. The party's culture wing has also said that it has been running online and offline campaigns since his death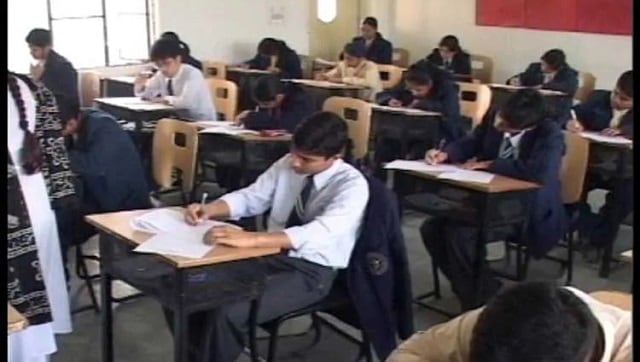 India
The All India Entrance Examination for Admission (AIEEA) 2020 for admission to undergraduate courses in agricultural universities and institutions will be held on 16, 17, and 22 September